Maria Sharapova faces an anti-doping panel today as she waits to discover if she faces a lengthy ban after testing positive in January.
The 29-year-old stunned the tennis world in March when she announced at a media conference that she had failed a test for meldonium on January 26 - the day she lost an Australian Open quarter-final to Serena Williams.
The maximum punishment available is four years but most anti-doping experts think a more likely ban is between six to 12 months.
Any sanction would start from the date of her provisional suspension on March 12, so even a ban at the lenient end of that range would see Sharapova miss the remaining grand slams this season, including Wimbledon, and the Rio Olympics.
Since Sharapova's announcement there has been much debate about meldonium, but the Russian is unlikely to benefit from the recent confusion surrounding the drug.
The Latvian-made heart disease medication had only been added to the World Anti-Doping Agency's banned list on January 1 but had been on a watch list for over a year.
All national anti-doping agencies were told in October that it would be banned and Sharapova had received official emails informing her of the move.
With use of meldonium widespread across eastern Europe, Sharapova's case was the most high-profile in an avalanche of positives in the first months of the year. As of early May, WADA said there had been 288 positive samples.
But in April, the agency was forced to make an embarrassingly climbdown when it admitted there was a lack of scientific certainty on how long it takes for the drug to be completely excreted.
Early suggestions that it should be out of an athlete's system within days gave way to fears it could be present in long-term users, in trace amounts, for weeks, if not months.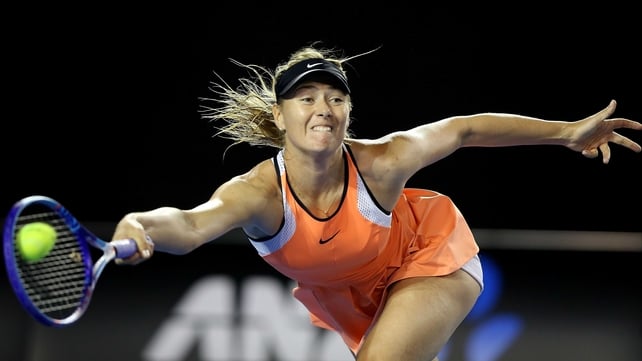 This led WADA to issue new guidance, directing that samples collected before March 1 below a certain concentration of meldonium could be discarded, as the athlete might be able to prove they had stopped taking it in 2015.
Last month, Belarusian doubles specialist Sergey Betov, who also tested positive at the Australian Open, was cleared by the International Tennis Federation on these grounds.
This prompted some to speculate that five-time grand slam winner Sharapova could escape without punishment.
However, both she and her lawyer John Haggerty had already admitted she had been taking it, on her doctor's advice, throughout January.
Sharapova, instead, must try to convince an International Tennis Federation panel that the 'laundry list' of health reasons that Haggerty referred to in March should qualify her for a backdated therapeutic use exemption (TUE), or sick note.
Whether this will be enough to see the world's highest-earning female athlete avoid any ban at all is highly debatable, as all athletes sign up to the principle of strict liability and TUEs should be arranged, and independently verified, in advance.