The final Grand Slam of the year begins on Monday in New York with the top 99 players in the World all in the draw, which should ensure as fascinating a tournament at Flushing Meadows.
The last seven tournaments have produced six different champions, including the only Slams for Juan Martin del Potro and Marin Cilic, along with Andy Murray's first major in 2012.
Last year's final between Cilic and Kei Nishikori was the first Slam decider since the Australian Open in 2005 that did not feature Roger Federer, Rafa Nadal or Novak Djokovic, which adds credence to the theory that this is the tournament most likely to provide a surprise winner.
Djokovic, Federer and Murray enter the competition as the three favourites with Djokovic undoubtedly the man to beat.
The Serb has been the most consistent player over the last four years and has reached the semi-finals or better in 20 of his last 21 Grand Slams while has also participated in the final of the last ten tournaments he has played.
He has won two of the three Grand Slams and lost in a memorable French Open Final to an inspired Stanislas Wawrinka.
However, by his remarkably high standards, he is currently going through a lull in form having lost the finals in Cincinnati and Montreal to Federer and Murray respectively in the last two weeks.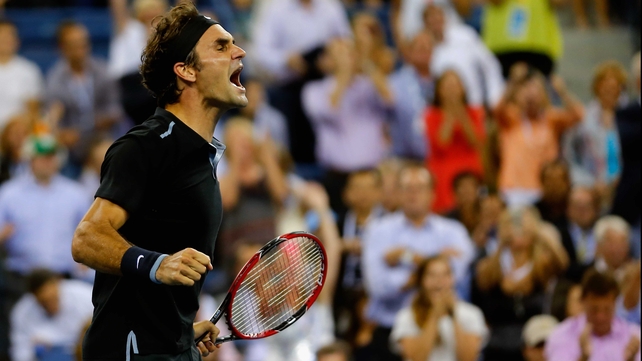 Both of those deciders were best of three set matches and he should prevail in a Grand Slam best of five set match against either player as result of his better fitness levels, mental strength and consistency.
The slightly slower conditions at Flushing Meadows compared to Cincinnati will also favour Djokovic in a meeting with Federer.
Federer is continuing to defy his 34 years playing terrific tennis as seen when he beat Djokovic in straight sets to win his seventh Cincinnati title.
The Swiss player's aggressive attacking game constantly had the world number one on the back foot while his volleys and court coverage were also very impressive.
During his five matches in the tournament, Federer did not lose his serve in 49 service games. He faced only three break points all week, and none on Sunday, where he lost only 13 points during his 11 service games and the tiebreaker.
His victory in Cincinnati also ensures him the second seed position. The former world number one, who has not won a Grand Slam since Wimbledon 2012, nor at Flushing Meadows since 2008, has the game to triumph once more but only if he avoids Djokovic.
Murray comes into the tournament with some confidence having won in Montreal two weeks ago, beating Djokovic in the final.
It was his first win against the Serb in eight encounters over a two-year spell and was much needed after numerous close defeats in matches between the players.
There is no doubt Murray has become a terrific competitor witnessed by his comeback victories last week against Richard Gasquet and Grigor Dimitov but has fallen just short in the Grand Slams.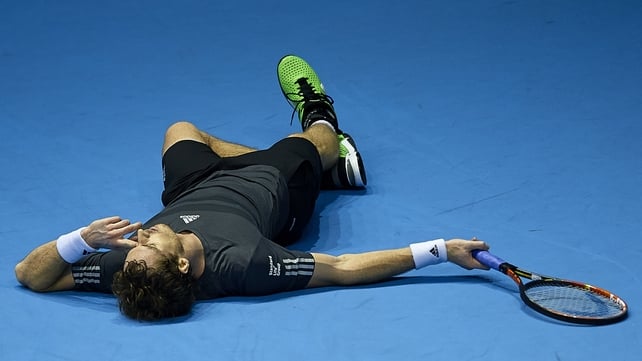 He has lost his last five encounters with Federer including the semi-finals in Cincinnati and in the Wimbledon semi-final. Expect Murray to reach the semi-finals or possibly the final but not to add to his two majors.
French Open champion Stanilas Wawrinka is arguably the most powerful player on tour and on his day can beat any of the top players as we saw with his victory at Roland Garros. However, we have seen examples of his failure to build on success when losing to Richard Gasquet at Wimbledon, while Djokovic comfortably beat him last week. He is a very dangerous player should he build momentum but also is someone who could crash out in the early rounds.
Last year's runner-up Kei Nishikori will again be a contender as he has a game to suit hard courts with excellent groundstrokes, particularly off his backhand wing. His run to the final last year was a breakthrough moment in his career, beating Wawrinka and Djokovic along the way before freezing in a one-sided final against Marin Cilic.
Nishikori, co-coached by 1989 French Open champion Michael Chang, has had a solid 2015 reaching number four in the rankings and winning three titles, bettered only by Djokovic and Federer. Injuries have been a problem for the Japanese player and because of these, he missed Wimbledon and pulled out of Cincinnati last week with a hip problem.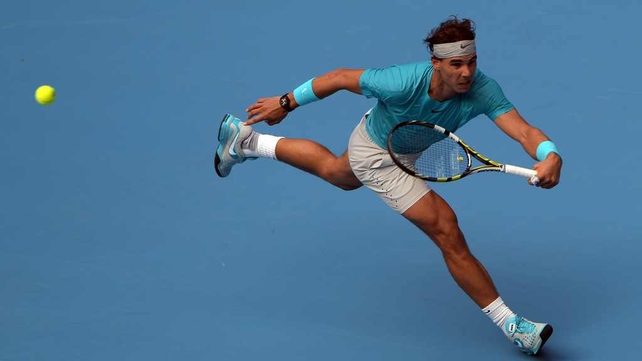 So what of 14-time Grand Slam champion Rafa Nadal who is experiencing the worst run of results in his career?
Unfortunately for him, things are unlikely to improve at Flushing Meadows next week. He continues to slip in the rankings and hasn't advanced past the quarter-finals in any Grand Slam this season.
The majority of his defeats over the last couple of years haven't been against players who are in great form at the time. 17 of the last 20 players to beat the Majorcan have lost their next match (in the same tournament). It will be a turn-up if he progresses beyond the quarter-finals.
It is unlikely we will have surprise finalists like last year when Cilic and Nishikori featured in the decider.
Thomas Berdych, Richard Gasquet, Milos Raonic, Grigor Dimitrov, Cilic and tennis' 'bad boy' Nick Kyrgios all have the powerful game to cause upsets but do not have the consistency to win the required seven matches to triumph.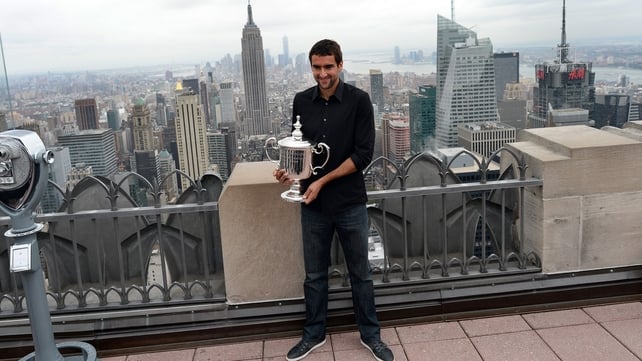 David Ferrer is a regular fixture in the latter stages of Grand Slams but does not have the power to beat the very top players and does not appear to have fully recovered from an elbow injury.
America's big hope of ending their 11-year major drought, their longest in history, rests with John Isner. He has one of the biggest serves in the history of the game but has only once made it to the quarter-final of a Grand Slam, in 2011 in New York. Isner lacks the all-round game to triumph.
Players to keep an eye for a decent run include the young Croat Borna Coric, Austria's Dominic Thiem, Frenchmen Gael Monfis and Jo-Wilfried Tsonga, along with the up and coming Russian star Alexander Zverev.
Having said all that, Djokovic appears to be the safest bet to claim his third Grand Slam of the year.