By John O'Donovan
The women's tournament will be as fascinating to watch as the men's for many different reasons.
Serena Williams has been in extraordinary form since the beginning of 2012, losing only 10 competitive matches in that period. With these stats, one would imagine she is a near certainty to win the Wimbledon title, yet this is far from the case.
Six of those defeats have come in Grand Slams. Just two weeks ago, she lost in the second round of the French Open to Garbine Muguruza, winning only four games, the least number of games she has won in a Grand Slam match in her career.
She also lost in the fourth round of this year's other Grand Slam, the Australian Open, to Ana Ivanovic. When heavy favourite last year at SW19, she lost in the fourth round to Sabine Lisicki, who went on to reach the final before losing to Marian Bartoli, who promptly retired 40 days later.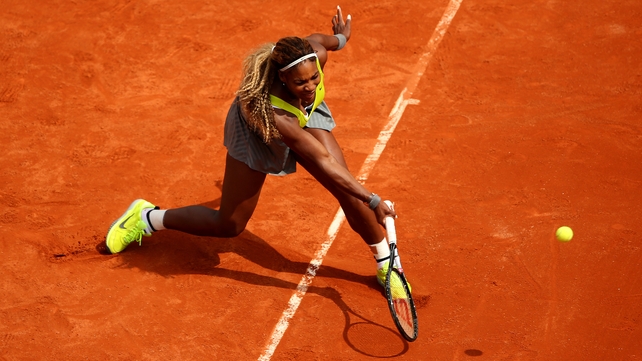 Despite these arguments against Serena winning the title, if she plays her best tennis she will win her sixth Wimbledon - ensuring the Williams' sisters have won 11 of the last 15 titles.
Her serve, when on form, on a grass court is virtually unreturnable, while her ferocious groundstrokes suit the Wimbledon surface perfectly, skidding away before her opponents have a chance to react.
Serena's gold medal performance at the London 2012 Olympics, when she dropped just 17 games in total, was arguably the greatest display of tennis ever seen from a female player.
The women's draw, unlike the men's, directly follows the world rankings, ensuring Williams is the top seed this year, followed by Li Na, Simona Halep, Agnieszka Radwanska and Maria Sharapova (below).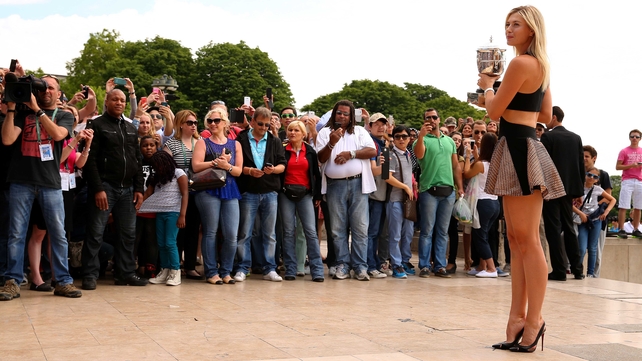 Despite the seedings, Sharapova and Halep are the two players most in form to benefit from a Williams slip-up. They contested one of the best women's Grand Slam finals in years two weeks ago, with Sharapova prevailing in a tight three sets.
The Russian has, along with Williams, been the form player this year, winning claycourt titles in Stuttgart and Madrid, as well as the French Open, and has beaten all the top-five ranked players this year apart from Williams. Her woeful record against the American is her biggest problem.
She has not beaten her since 2004 and her career record stands at just two wins from 18 encounters. Sharapova has a great chance of winning the tournament as long as she does not have to face Williams.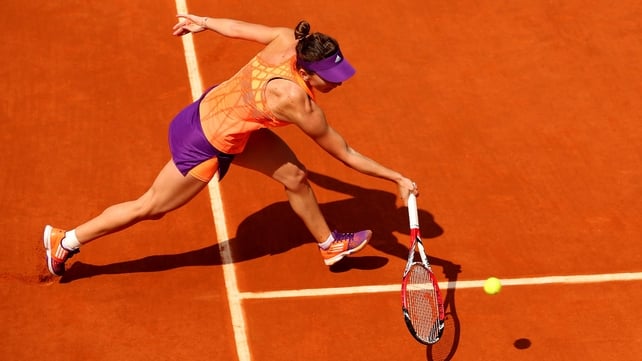 Halep is aged just 22 and is a player who has shot up the world rankings in the last year to her current ranking of three. She has great groundstrokes, is very athletic and has excellent court coverage.
She didn't drop a set on her way to reaching the French Open final, and with a little more composure and experience, would have won the title.
She did suffer an injury scare earlier this week, retiring in the second round of the Hertogenbosch Open with a shoulder injury, although it is thought this was just as a precautionary measure.
Current world number two Li Na will also consider herself a contender for the title. However, she has not built on her Australian Open success in January. She has not won a tournament since and lost in the first round in the French Open to Kristina Mladenovic.
Again, she is a player who has struggled with Williams's power and has only beaten her once in 12 matches. She does have very powerful groundstrokes and is the best mover in the women's game.
She has never progressed beyond the quarter-final stages at the All-England Club and, while she may go far, I don't expect her to win the title.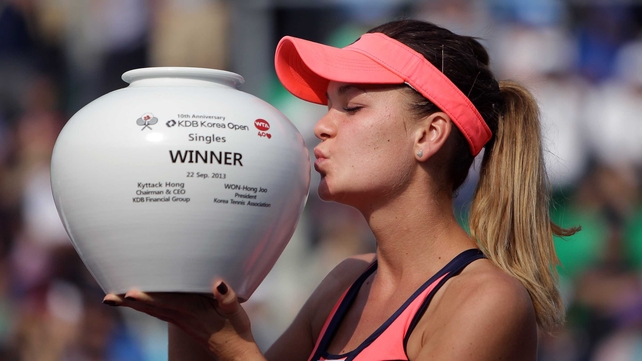 Agnieszka Radwanska is the fourth seed, but I cannot see her challenging for the title. She lost in the third round of the French Open to Ajla Tomljanovic and lacks the powerful groundstrokes required to win Wimbledon.
She consistently reaches the later stages of Grand Slams, but like David Ferrer, struggles against the very top players in Grand Slams. Despite this, she did reach the final at Wimbledon two years ago before losing to Serena Williams in three sets.
Petra Kvitova has never built on her Wimbledon 2011 triumph and has had a disappointing time since, missing much of this season through injury and losing in the third round of the French Open.
On her day, she is one of the few players who can match Williams for firepower as the left-hander has one of the best serves in tennis and tends to have better results on quick courts.
Victoria Azarenka makes her return after missing the French Open due to a foot injury. If she were match fit, she would be a serious contender for the title.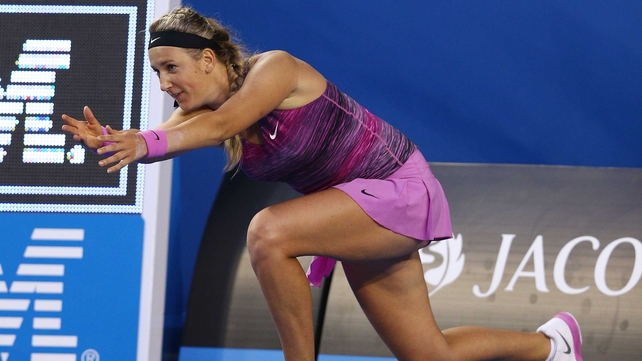 She is one of the few players who can match Williams for consistency and power, and her return somewhat neutralises the Serena serve, as does her ability to hit winners from anywhere on the court.
However, in her first match since March earlier the week in Eastbourne she lost to Camila Giorgi, meaning Wimbledon has come too soon for her to have a realistic chance of winning.
Despite the above players' respective claims, the safest bet is for another Wimbledon crown for Serena Williams.