By John O'Donovan
The final Grand Slam of the year begins on Monday in Flushing Meadows, New York after another fascinating year in both the Men's and Women's game.
While Serena Williams and Rafa Nadal have undoubtedly been the form players, both with incredible win-loss records, six different players have won the three Majors so far this season ensuring that we can look forward to an intriguing and exciting tournament.
Nadal, Novak Djokovic and Andy Murray are quite firmly established as the 'Big Three' in men's tennis at present, each having claimed a Grand Slam this year.
Roger Federer, arguably the greatest player of all time, is seeded seventh, which is his lowest seeding in over a decade and highlights the poor year he has suffered given the fact he went into this tournament last year as top seed and world number one.
In my opinion Nadal has to start as favourite for the title. He missed the US Open last year as it came during his nine month absence from the game due to injury.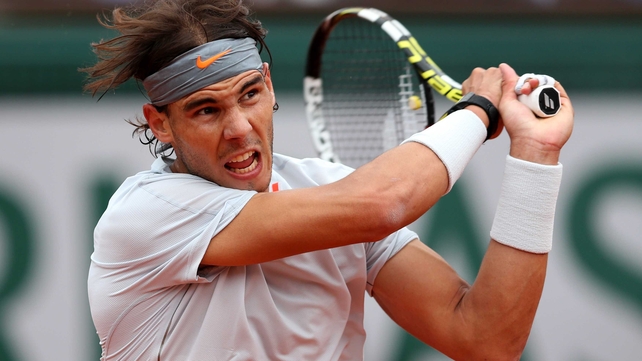 Many people doubted whether he would ever come back as a force in men's tennis, but he has answered his doubters by returning in the best possible fashion recording one of the most dominant seasons ever seen in the men's game, rivalling even that of Djokovic's in 2011.
He has won 53 of the 56 matches which he played this year as well as nine titles including both Masters events this August. In Montreal he beat Djokovic at the semi-final stage, en route to winning the trophy.
The Spanish star also claimed victory in Cincinnati last week which included a terrific victory over Federer in the quarter-finals which was reminiscent of some of their great battles of years gone by.
Nadal is back up to number two in the world standings and is there is every chance that the Spaniard can take the number one ranking after this tournament – for that to happen he would have to triumph for a second time in New York, and hope that Djokovic fails to reach the final.
One may think that with those stats, Nadal is almost a certainty to win in Flushing Meadows. However, he went into Wimbledon on a terrific run of form before proceeding to lose in the first round to Steve Darcis.
A further factor which has to be taken into consideration is that eight of his nine titles this year have come in events that have lasted a single week and have all been best of three set matches.
Can his infamous knees survive seven best of five set matches on the demanding hard court surface at Flushing Meadows?
His victory over Djokovic in Montreal was in a final set tie break in an incredibly close match.
Djokovic has endured a frustrating year that began with retaining his Australian Open crown before going on to win the biggest clay title of his career at the Monte Carlo Masters in April.
However, he has not won a tournament since.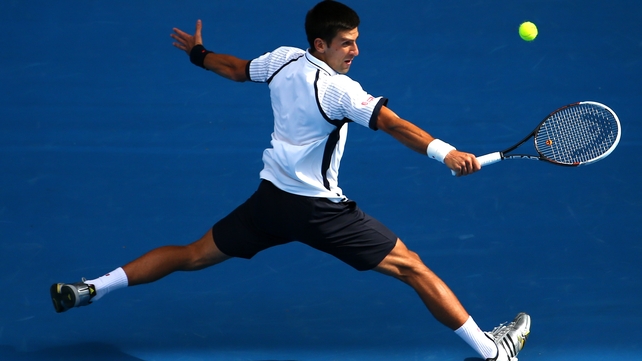 He lost an epic five-set semi-final to Nadal at the French Open before a strangely subdued Wimbledon final defeat to Murray and comes into the tournament having lost in the quarter-finals in Cincinnati last week to John Isner.
Djokovic is widely regarded as the best hard court player in the game but has yet to win a hard court Masters title this year.
In that period, he has lost to Del Potro (Indian Wells), Haas (Miami), Nadal (Montreal), and Isner last week leaving him heading into the US Open trying to sort out his game mentally, tactically and physically.
Djokovic supporters will point out that the US Open is generally a tournament in which he performs well.
He has been a steady presence in the final weekend since 2007, reaching the semi-finals or better each of the last six years, four times appearing in the men's singles final and is top seed this year.
He is also on a streak of 13 consecutive Grand Slam semi-finals dating back to Wimbledon in 2010.
Defending champion Andy Murray will be hoping to win consecutive Grand Slams after his famous triumph in Wimbledon last month.
A key moment in the Scotsman's career was his victory in the Olympics last summer beating Federer in the final.
He followed this up a month later, beating Djokovic in a five-set thriller for his first Grand Slam win.
Murray was runner-up at this year's Australian Open and missed the French Open due to a back injury meaning that he has made the finals in four of the last five Grand Slams.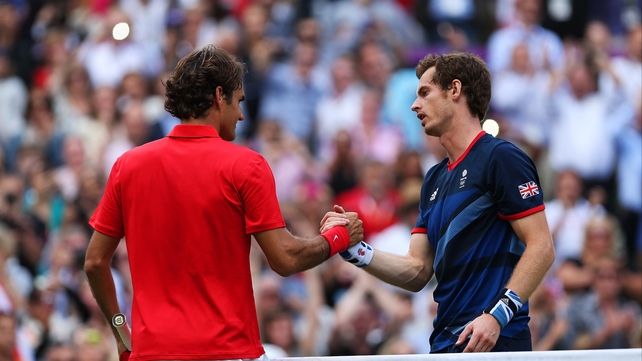 The Scot has become much stronger mentally and is considerably tougher to beat in a best-of-five set match than he is in best-of-three, highlighted by his comeback in the Wimbledon quarter-final when he trailed Fernando Verdasco by two sets to love before prevailing in five sets.
However, he is not coming into this tournament in good form having lost in the third round and the quarter-finals of his past two events.
While I firmly believe the winner will come from one of the above three mentioned players, many believe Roger Federer is still a serious contender.
However, the Swiss maestro is on the wane and I cannot see him mounting a serious challenge at Flushing Meadows.
Federer has won only one title this year and, having just turned 32, age seems to be catching up on him.
He has, however, a great record at the US Open, having won the tournament five times and this is the 13th consecutive year Federer has been seeded at Flushing Meadows.
It's a statistic that ties him with Pete Sampras for third-longest seeds among men in the Open era, trailing only Jimmy Connors (18, 1972-89) and Ivan Lendl (14, 1980-93).
David Ferrer is fourth seed and has enjoyed a breakthrough year in reaching the final of The French Open in his 42nd consecutive Grand Slam.
He is on a streak of seven consecutive Grand Slam quarter-finals, which includes the aforementioned run to the French Open final, plus another three semi-finals, including here in New York last year.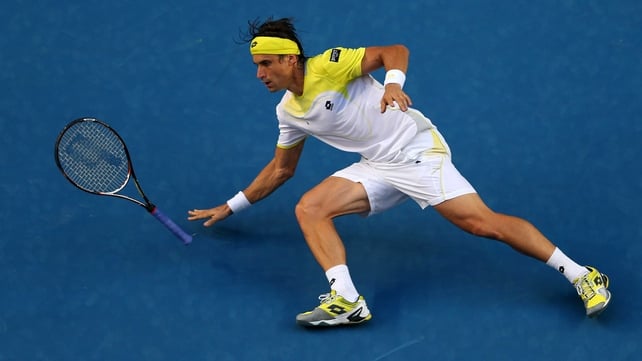 However, Ferrer has a very poor record against Nadal, Djokovic and Murray and as a result cannot be considered a serious contender.
Thomas Berdych is a very talented yet equally frustrating player.
He played a prominent role in the Czech Republic's Davis Cup winning team last year but has been known for his wildly inconsistent performances at Grand Slam tournaments.
Between two quarter-final losses to Djokovic this year was a first-round defeat at the French Open to Gael Monfils.
Berdych is the highest-ranked player still without a title this year, having not won a tournament since October last year.
But he did reach the finals in Marseille and Dubai, losing to Tsonga and Djokovic respectively.
A dark horse could be Juan Martin Del Potro. He is still the last player outside of the 'Big Four' to win a Grand Slam.
The Argentine has a huge serve and forehand and if he is on his game can beat any of the top players.
This year has not been a good one for Del Potro, but there's no doubt that this is his favourite Grand Slam event.
Champion here in 2009, Del Potro has had a stop-start season, which was interrupted when he was forced to miss the French Open through illness in May.
Despite this, he has won two titles this year as he continues to maintain his top ten ranking having fallen to 485 in early 2011.
He has the ability but whether he can maintain the level of quality required over two weeks to triumph is unlikely with a quarter or possible semi-final looking like his best hope.
After nine years and counting, the current American Grand Slam drought which is their longest in history shows little sign of coming to an end.
Their big hope is an inform John Isner, who is 13th seed, and is coming off three straight wins over top-ten players including against Djokovic last week before an impressive performance in a close match against Nadal in the final last Sunday
The prediction from this corner is that the winner will come from Nadal, Djokovic or Murray with Nadal my slight favourite to complete perhaps the greatest comeback in the history of the sport.