A tearful Sabine Lisicki fluffed her lines on the biggest stage this afternoon as France's Marion Bartoli won the Wimbledon women's singles title.
Lisicki had gained huge admiration for the way she beat Serena Williams earlier in the tournament, but today she pushed the self-destruct button in her first grand slam final, losing to 15th seed Bartoli 6-1 6-4 after an hour and 21 minutes on Centre Court.
At one point in the second set, the nervy German was so overcome with emotion that she shed tears as the match slipped away from her.
Lisicki finally held serve for the first time in the match and she had a chance to swing the momentum of the match in her favour in the second game of the second set.
Bartoli, the 15th seed, started muttering to herself angrily after a couple of unforced errors and a double fault, but Lisicki could not take advantage of the Frenchwoman's mistakes as she spurned four break points.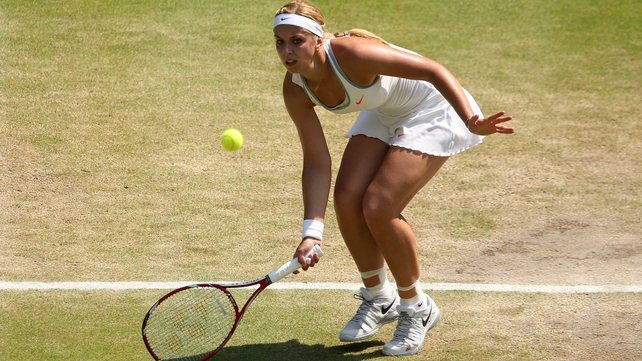 Bartoli made her opponent pay in the following game with a break-point smash that put the Frenchwoman 2-1 up.
Lisicki's game crumbled in the fifth game when she double-faulted twice in a row.
The German held her racket to her face and started crying as she was broken again to go 4-1 down.
Lisicki, serving to stay in the match, looked as if she had no belief left in the tank.
She spooned a forehand wide at 15-30 to give Bartoli two championship points.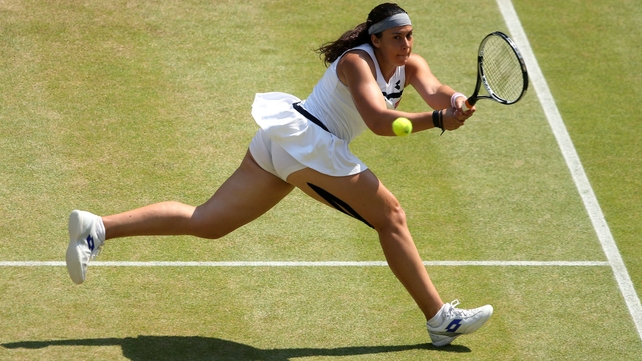 The German saved both, and another after the game went to deuce, before she served out with a 114mph ace and yelled "Come on!".
Serving to clinch the title, Bartoli lost her nerve for a change, allowing Lisicki to break.
Now whipped up by the crowd, Lisicki was suddenly full of confidence.
Lisicki held to trail 5-4, but she found no answer to Bartoli's power as she won the title in the following game by sending down an ace before sinking to her knees and climbing into the stands to celebrate with her supporters, including her father and former coach Walter.