by John O'Donovan
Serena Williams may be only third seed, yet she is odds on favourite with all bookmakers to capture a sixth Australian Open.
The American has lost just one match since her first round defeat in the French Open last May to world number 111 Virginie Razzanoin.
Since then, she has gone on to capture Wimbledon, the Olympics, the US Open and WTA season-ending title, and has won 35 of her last 36 matches. What does that say about the women's ranking system that she is still only ranked third in the world?
Recent world number ones, who never won a Grand Slam, include Jelena Jankovic, Danira Safina and just last year Caroline Wozniacki.
Williams has proved that when she is healthy and motivated, few other players can compete with her, let alone beat her. She comprehensively won the Brisbane International tournament last week, not dropping a set and dropped two or fewer games in six of the eight sets she won en route to the title.
Victory for the 15-time Grand Slam winner could ensure she becomes the oldest world number one since Chris Evert (30 years, 11 months) in 1985.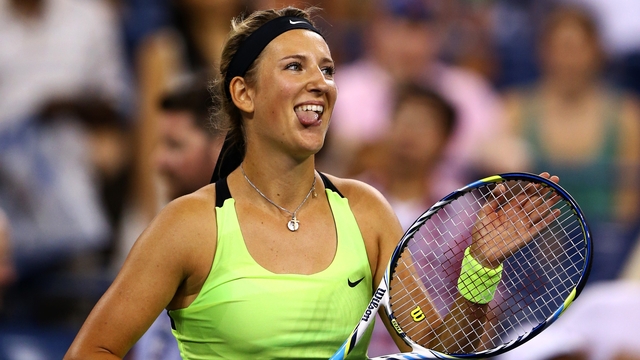 Victoria Azarenka and Maria Sharapova are the two players most likely to challenge Williams for the title.
Azarenka had her best season by far in 2012, picking up her first Grand Slam in Australia and looking unbeatable in the first quarter of the year, winning 26 consecutive matches.
She went on to win five further titles, as well as more matches than any other player on the WTA Tour. However, of her 10 losses last year, exactly half of them came at the hands of Serena. On clay, grass and hard courts, Williams clearly had the edge over her 23-year-old opponent and the victories ranged from a 6-1, 6-2 hammering in the Olympic semi-finals to a scintillating 7-5 win in the final set of the US Open final.
That loss in New York was heartbreaking for Azarenka, but there were encouraging signs that the Belarusian is getting closer to overcoming Serena on the biggest stages.
They are evenly matched from the baseline, and while Serena's serve is undoubtedly stronger, Azarenka is one of the best in the world at turning defence into attack. She had to withdraw from her eagerly awaited semi-final against Serena in Brisbane last week because of an injury she obtained when receiving a pedicure on her toe!!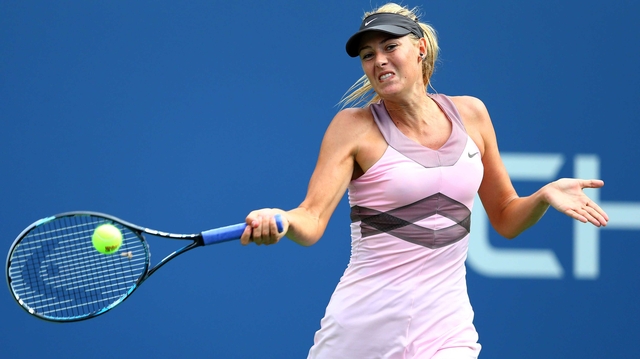 Maria Sharapova is one of the toughest competitors in the sport and is one of only 10 women who have won all four Grand Slams.
She also pulled out of the Brisbane tournament last week with a collarbone injury although she did reach the final of the Australian Open last year having not played in any warm-up events.
Her problem is that she has lost to Williams on the last nine occasions they have played and indeed has not won a set against her since 2008.
Serena's victory in the Olympic final last year, where she dropped only one game against Sharapova, was the greatest women's display of tennis I have ever seen. Sharapova's powerful game, which leaves most players floundering, looks weaponless against the American.
For Sharapova to beat her, she will have to play at the very peak of her powers and hope that Serena suffers a serious off day.
The other three players who may be worth a flutter each-way are Agnieszka Radwanska, Petra Kvitova and Li Na.
Radwanska surprised many by pushing Williams to three sets in the Wimbledon final last summer. The world number four is the least powerful player in the WTA top tier, but she has a great tennis brain and peerless anticipation.
By changing pace, spin and direction frequently, she has found a way to succeed without the relentless power game favoured by so many players. In Auckland last week, she did not drop a set en route to winning her 11th career title.
This time last year, Petra Kvitova was the favourite for the title, having had a great 2011 winning Wimbledon and the WTA season-ending title.
However, 2012 proved to be a poor year for the Czech player as she failed to progress beyond the quarter-finals in any of the Grand Slams.
Despite this, she is one of the few players who can match Williams for firepower as the left-hander has one of the best serves in tennis, can hit winners from anywhere on the court and knows how to volley. She did however suffer a disappointing loss to Anastasia Pavlyuchenkova in the second round in Brisbane last week.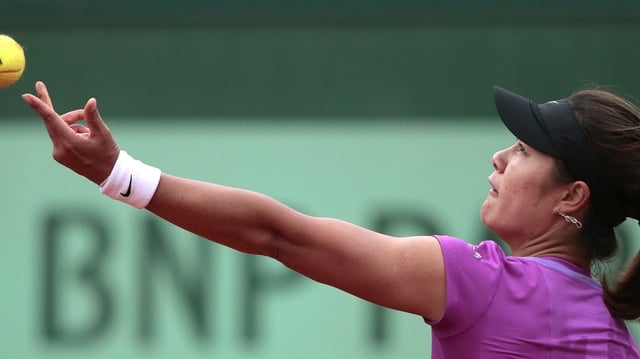 Li Na reached the final in Australia in 2011 and also won the French Open that year. However, like Kvitova, she has a poor year last season although she did start season well winning her seventh career title in China last week.
Na needs to consistently play to her strengths of raw athleticism, agility and footwork as well as powerful groundstrokes.
Finally, it is impossible to look beyond Serena Williams to win the title. She knows that her best is simply too good for everyone else and now at 31 she is showing a new mature and calm approach to the game.
This means that barring injury or a serious slump in form, it will take a superb performance from one of the aforementioned women to stop Williams from becoming the 2013 Australian Open champion.