The drive to succeed is there. For now, the Leaving Cert has been put on hold.
All the focus is on the Tokyo Paralympics for Portarlington native Nicole Turner. Five weeks ago, Turner claimed a bronze medal at the World Para Swimming Allianz Championships in London.
She showed incredible resolve as she powered through the final ten metres to move from fifth to third and so claim the medal.
We're exactly ten months out from the Tokyo Games, the 17-year-old exuded an air of confidence as she spoke at a "Here for Ireland" initiative, supporting Olympic and Paralympic hopefuls on their road to Toyko 2020, in association with Circle K.
"I went into the World Championships ranked second and I came out with a bronze medal. People thought I'd be disappointed but I really wasn't," she revealed.
"There was a Chinese girl, Jiang Yuyan who broke the record by two seconds. I went from fifth to third in the last ten metres. I had that drive in me that I really wanted that medal.
"I went out and got what I wanted."
Turner, aged 14, competed at the Rio Games. There was less pressure on her back then. That said, she swam in five races and progressed in all of them.
In Japan next August, expectations will be higher. However, she feels nerves won't be an issue in her pursuit to bring home a Paralympic medal.
"I was 14 when I went to Rio. I was the baby of the team. Everybody around me was nervous, naturally enough, but I was having a jolly time, having a laugh. I swam in five events and made five finals.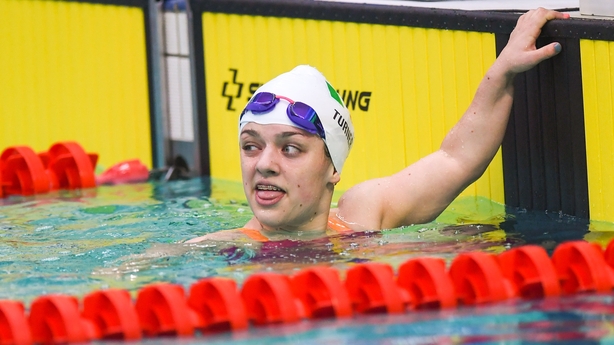 "Tokyo will be a bit more serious. After the World Championships, I know that I can medal in Tokyo.
"I deal with nerves very well. The more nervous I get the better I swim. If I think about the race too much before the race, things won't go well for me. If I'm in a clear mind and psyche myself up then I tend to swim well."
After winning her medal at the recent Worlds, Turner was quick to thank her parents, particularly her mother, when saying "my mam stopped her career, driving me around for this so a big shout out to them."
Expanding more on how she is supported by those close to her, she added: "My parents are really supportive of my swimming career. Plenty of parents would put your education before your sport but my parents understand that sport won't last forever and that you can always go back to college and do what you want to do.
"They were really behind to decision to take a year out from school (Colaiste Iosagain in Portarlington).
"Going into fifth year that would have been a problem with my seven core subjects for the Leaving Cert. So we decided to take the year out and take the pressure off myself.
"My father has a full-time job. When I was born, my mother gave up her job to look after me. She had planned to go back to work but then I started swimming and then she opted to put her career on hold.
"She very good, she gives me my breakfast in bed and makes my dinner to have in the car on the way home.
"It's a huge sacrifice for me but my mum has put her career on hold."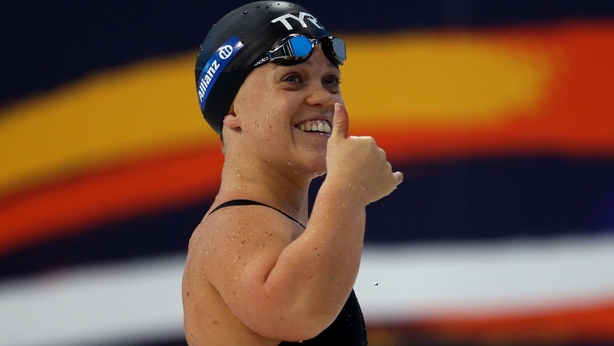 Nicole Turner was diagnosed with dwarfism in 2008, the same year that her idol Ellie Simmonds made her mark at the Beijing Games.
And when Turner got to the meet the British competitor, the effect was profound.
"After meeting her, I thought to myself 'I want to be like her one day'".
And while the odd person will look and stare at someone small in stature and wonder why they are small, the Co Laois competitor now feels she has made her mark.
"Being involved in sport and being a paralympic athlete, people don't see me as different. They are inspired by me being a paralympic athlete."
Circle K's 'Here for Ireland' initiative will support Olympic and Paralympic hopefuls on their road to Toyko 2020. 250,000 worth of digital coins will be shared amongst Team Ireland athletes. The 'Here for Ireland' initiative is an integral element of Circle K's partnership with the Olympic Federation of Ireland and Paralympics Ireland.