Shane Ryan spoke of his pride at winning Ireland's first world championship medal in swimming this afternoon and confirmed he was moving back here as he targeted a medal at the Tokyo Olympics.
Ryan took bronze at the World Championships in China, finishing a mere 0.18 seconds off the Russian winner Evgeny Rylov.
The result solidifies his status as a medal prospect in Tokyo and, in Ryan's own estimation, it demonstrates the increased support swimming has received from Sport Ireland in recent years.
Speaking to RTÉ Sport afterwards, Ryan praised the support system in place and said he was returning home next month to pursue.
"I'm just really happy that we've got Ireland up on the board"
"It's absolutely amazing. I knew coming in to this meet that I could do some damage here, especially in the 50m back(stroke). That's my bread and butter right there.
"I'm just really happy that we've got Ireland up on the board. I'm really proud of that.
"It just shows that since people have started to see that Sport Ireland are putting money through and focusing more on the Olympic events, it's clearly showing. I'm so proud I've been able to bring back the medal.
"I'm moving back to Ireland in January"
"I came to Ireland in 2015. I worked with Peter Banks and went to the Olympics. I ended up going back to school and graduated last December. I've been all over the place. I moved down to Auburn, Alabama to train with a guy called Sergio Lopez, he's one of the best coaches in the world. After six months, I moved to Virginia Tech with the same coach.
"And now, and I haven't really announced it yet, I'm moving back to Ireland in January. Because I trust in Swim Ireland and I trust in the programme and I trust in Sport Ireland.
"I could do really well with the coaches there and I'll get the attention I need and the attention to detail. It's a lot of moving around but for me, I've got to take it day by day to become a better swimmer and a better person."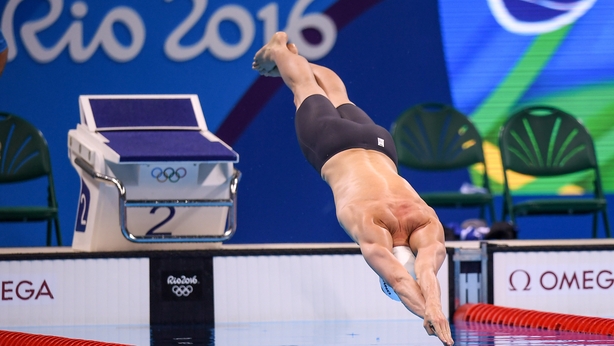 Though born in Pennsylvania, Ryan said he was always raised as an Irishman and insisted it was no sacrifice to forsake a place on the US swim team and represent Ireland.
"It was no sacrifice whatsoever coming to Ireland. I've always been raised as Irish. My Dad is one of 10 (siblings in his family) and he's the only one in the United States. So, I've a very, very big Irish family. I've family in Mayo and family in Portarlington. So, it wasn't much of a sacrifice. I always feel at home in Ireland.
"I'm so happy because this is a long time coming for Ireland. Because we're such a strong country. We're so powerful so now we're focusing on the sprinting. We can really do a lot of damage in Tokyo.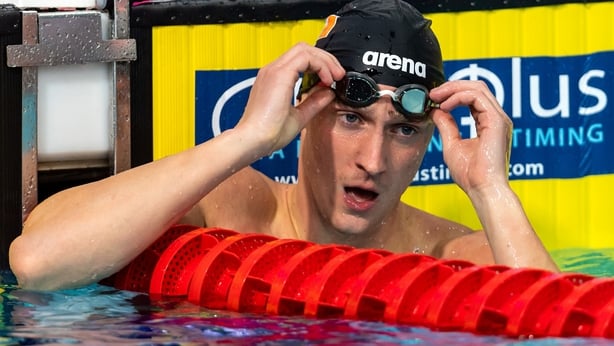 "That's another reason I'm moving back to Ireland. And it's no sacrifice at all. You've got to do what's best for Ireland. If I need to move back, I need to move back so we can get a relay team to the Olympics."
Ryan took gold in the World University Games in Taipei in 2017 and added a bronze at the Europeans in Glasgow in August.
"The world record holder beat me and I almost got him"
Following his latest medal, Ryan is extremely bullish about his and Ireland's chances in 2020.
"Look at the field today. The world record holder beat me and I almost got him. There were a lot of Olympians and I'm right there with them. I believe in Ben Higson and Jon Rudd (Swim Ireland performance directors) and that's one of the reasons I'm moving back to Ireland so I can focus on the 100m and get the right attention.
"We're going to be rapid. And if I get better and Conor Ferguson gets better and everyone else gets better, the mentality is going to like pushing a snowball down a hill. It's going to get bigger and bigger and no one will be able to stop it.
"I'm just glad I can get Ireland up on the board and see that flag being raised. Maybe the next time I come around, it'll be the first flag up there and the Irish national anthem being played."