The Irish Open Swimming Championships start this Wednesday at the National Aquatic Centre in Dublin. 
The former Nationals, which is now an Open meet, has been extended from its traditional four to five days and the primary objective will be for swimmers to qualify for August's European Championships in Glasgow, a meet that will be shown live on RTÉ TV
Irish participants will also be hoping to qualify for the European Junior Championships and World Youth Olympic Games teams.
The meet will see 350 swimmers from 62 clubs, including a strong team of 50 from the USA National Club Swimming Association, competing across five days of competition for national titles in 34 individual and seven relay events.
The Championships at the NAC will also run in tandem with the Commonwealth Games, which means that the likes of Conor Ferguson, Jordan Sloan, Danielle Hill, James Brown and Calum Bain are missing from the Dublin gala and will instead be competing at the Australian Gold Coast meet starting on Thursday.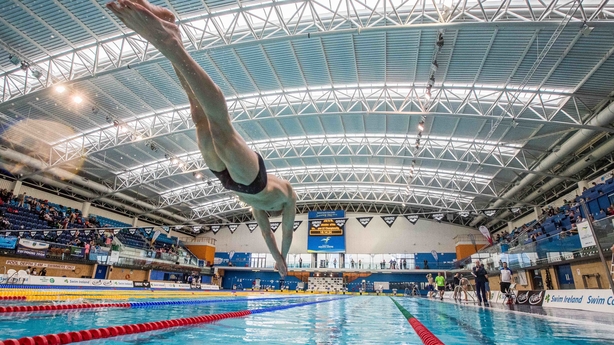 However, Olympians Nicholas Quinn and Shane Ryan and World Junior medallists Mona McSharry will compete in Dublin.
The Irish Open and Commonwealth Games will be the only opportunity for Irish swimmers to post consideration times for the summer internationals.
"The Irish Open Swimming Championships is always an exciting event, deciding our National Champions for any one season," said John Rudd, Swim Ireland's National Performance Director. 
"However, this year's event has additional emphasis placed upon it.
"In conjunction with our Northern Ireland athletes competing simultaneously at the Commonwealth Games in Australia, these five days form our sole trials for our international teams in the summer".
"Coaches and athletes have been working together to ensure that they can prepare 'for the day that matters' - and this event in Dublin, alongside the Games on the Gold Coast is the beginning of that process," he added.
The finals will be streamed through Swim Ireland's YouTube channel and former Olympians Andrew Bree and Grainne Murphy will be on commentary duty and they will also be part of the RTÉ team for the European Championships in Glasgow.