Nicholas Quinn and Conor Ferguson both shone in Budapest to take 20th and 21st respectively at the World Swimming Championships.
Mayo man Quinn won his 200m breaststroke heat at the Rio Games last summer but just missed out on the semi-finals.
In Hungary, he cemented his place in the world top 20 by producing a season's best swim [2:12.15] to take seventh in his heat and 20th overall.
"It was a good swim, a season's best, that's what you come here to try and do and to get to a semi-final," he said afterwards.
"I just missed out on that which is a bit disappointing but it's a real positive step forward from where I've been this year. There's a lot of positives to take from that moving into the World University Games."
Quinn's now links up with Shane Ryan, Brendan Hyland and Jordan Sloan for the Sunday's 400m Medley Relay.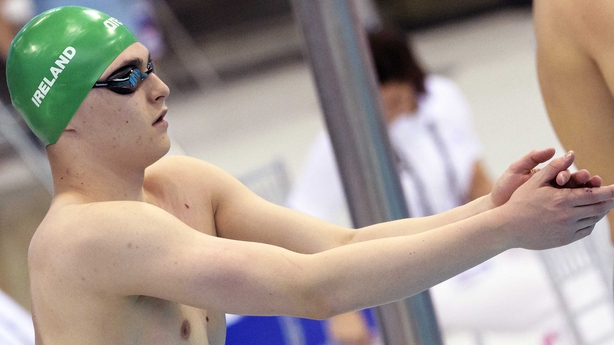 Ferguson, 17, clocked his second fastest ever swim in his 200m backstroke heat [1:59.03], just two-tenths of a second off his best time.
"It's pretty mad coming out here in front of the massive crowd, it's a great experience for me," the Bangor teen said.
"I was nervous, probably the most nervous I've ever been before I went down to the call room and then when I was in the call room the nerves went down, I started chilling out and listening to my music and just watched the good guys, how they do things and taking it all in.
"It's the second fastest time I've been and the fastest heat swim I've ever had so I can't really be disappointed with it.
"I would have liked to have made it back to the semi-final but like I said it's not one of the meets I'm targeting this year."
Ryan and Hyland are back in action on Friday - Ryan in the 50m freestyle and Hyland in the 100m butterfly.
At the European Youth Olympics meanwhile, Julia Knox produced a PB in her 100m butterfly heat, winning in 1:05.78.