Almost half of the independent anti-doping experts at swimming's world governing body have resigned amid claims their advice on how to deal with the Russian doping crisis was ignored before the Rio Olympics.
Professor Andrew Pipe, who chaired FINA's doping control review board (DCRB), and two other members of the eight-strong panel wrote to the governing body's president Dr Julio Maglione on Thursday.
In the letter the three say the review board had unanimously agreed a process to assess each Russian swimmer's Rio eligibility, as FINA and the International Olympic Committee had requested in response to an explosive World Anti-Doping Agency-commissioned investigation into state-sponsored doping in Russia.
"Despite the anti-doping expertise of the individuals who make up the DCRB, FINA chose to ignore our advice," the resignation letter said.
"We learned of FINA's decisions regarding the eligibility of Russian competitors only by observing the Olympic competition.
"We were disappointed to note that our recommendations were not followed - and even more disappointed to receive no specific response to a subsequent written request for information regarding the reasons for FINA's decision."
FINA is yet to respond to a request for comment.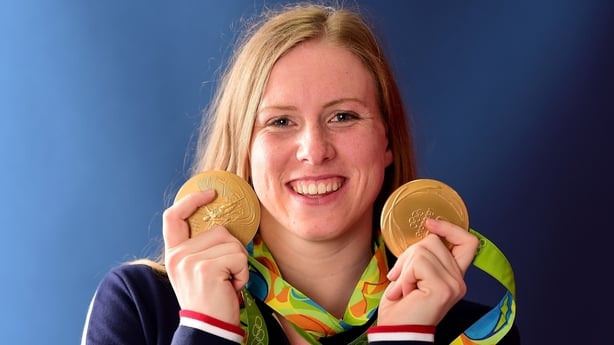 It is understood the eligibility criteria suggested by the DCRB were similar to those laid out by the governing bodies of athletics and rowing: a minimum number of tests carried out by credible anti-doping agencies over the last year, with a range of drugs tested for and evidence of full co-operation with the anti-doping authorities.
This would have resulted in Russia sending only a handful of swimmers to the Olympics.
As it happened, FINA initially blocked seven of the 37 swimmers selected by Russia but all seven of those were eventually allowed to compete - including the team's best swimmer Yuliya Efimova, who won two silver medals.
But the 24-year-old breaststroke star, who has twice tested positive for banned substances, also came to personify the controversy surrounding FINA's approach to the fight against doping in recent years as she was booed by the crowd every time she swam and strongly criticised by many of her rivals, most memorably by American Lilly King (above).
The recriminations, however, went far beyond Efimova with Australia's Mack Horton angrily accusing his Chinese rival Sun Yang of doping.
Swimmers from Britain and France also weighed into the debate, creating an often toxic atmosphere of distrust in the Olympic pool in Rio, a situation which was exacerbated when China's Chen Xinyi failed a drugs test during the Games.