A year is a long time in football.
This time 12 months ago Shelbourne were champions having snatched the SSE Airtricity Women's Premier Division in a thrilling climax. They would go on to complete the double by beating Athlone Town in the Sports Direct FAI Cup final.
Tommy Hewitt's midlanders were brilliant last season, coming agonisingly close to doing the double themselves as they finished second in the league and then lost the cup decider 2-0 at Tallaght Stadium.
At the time a bullish Hewitt insisted Athlone would bounce back emphatically. "We will be ready for the next couple of years to take over this league," he declared.
However Shamrock Rovers' return to the division changed the landscape completely.
Athlone lost some key figures - as did Shels. Sixteen players who were involved in last year's final are no longer with their respective clubs.
Hewitt departed in June with Athlone's season threatening to fizzle out, but his replacement Ciaran Kilduff has been a revitalising force. They're back in the final and desperate to get their hands on the trophy.
"I think we're all hoping we can get over the line this year, the experience last year will stand to us," said Athlone skipper Laurie Ryan, a highly influential presence on and off the field.
"We probably got a bit overawed last year by the occasion. Last year was a massive day in the calendar. For a lot of the younger girls, it was the first time they would have played in a stadium like this and have so many things go on at the one time.
"So we're just hoping that will stand to us this year. The more bigger games,the better you get at managing them so hopefully that will be the case this year."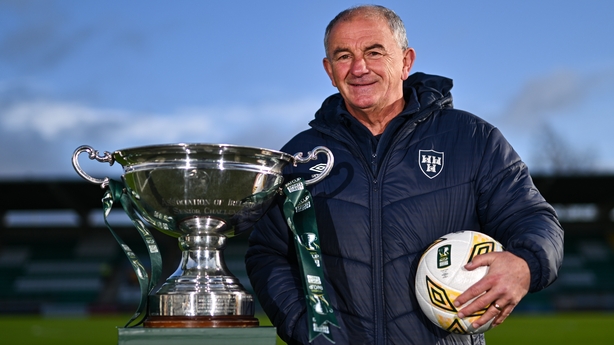 Noel King has flushed some very young talent through his side after being drained of personnel over the course of the winter. But he still has a core of experience to guide the batch of teenagers who helped the Reds to a second-placed finish in the league this year behind Peamount United.
Chief among them is the rock-steady Pearly Slattery, who's been there, done that and worn the winners' T-shirt.
"I think this is my seventh final - ah Jaysus, is it?" she laughed ahead of today's showdown.
"I won it twice with Raheny, three with Shels. We lost twice to Wexford. This will be my eighth. I'm getting old.
"I was asked a while ago about the goal from last year and I completely forgot I'd scored in the cup final. I'm more concerned about the clean sheet. My family mention the goal but even the week after the game I didn't think about scoring. For me, I don't care who scores as long as we win. It went out of my mind."
The League of Ireland is a small place and there is lots of crossover between the two finalists.
Kilduff played for Shelbourne, helping them to win the First Division title in 2019. His assistant Ken Kiernan knows Shels very well having managed the club's Under-17s for a couple of years until he left to link up with Kilduff at Athlone in August.
Kilduff also manages Maynooth University, where Shelbourne's Leah Doyle is under his guidance. On Wednesday Doyle scored for Maynooth in their All-Ireland Cup quarter-final loss to University of Ulster.
"For 90 minutes we'll probably be roaring at each other. But it's just one of those mindset things," Doyle said of her faceoff against Kilduff. "Come Saturday you just have to get yourself into that mindset of, 'I don't know these people, and they're trying to take what's mine'."
Athlone lost star striker Emily Corbet to Wexford Youths last January, but the return of Dana Scheriff - who suffered a dreadful ankle injury that wiped out her 2022 campaign - has been a major boost.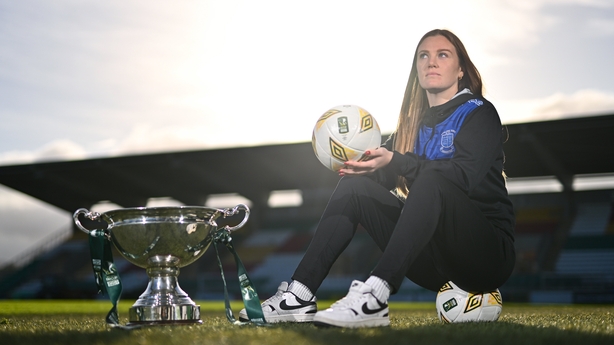 US-born Scheriff was the league's top scorer this year and will be critical to Athlone's hopes of sinking King's Reds. However the form book is not on their side.
Shelbourne and Athlone have collided four times this year in the league, All-Isalnd Cup and President's Cup. Shels have won three of those encounters, with Athlone edging the President's Cup on penalties.
There won't be much between them today but with the likes of Slattery and Megan Smyth-Lynch in the ranks, Shels do possess pleyers who know how to dig out results on occasions like this.
It's King's last game in charge too, so there'll no shortage of motivation in the Reds' dressing room.
Victory would send him off with a fourth trophy in a very successful three-year reign.
---
VIEW FROM THE MANAGERS
Noel King (Shelbourne): "Athlone are very good. It will be a tough game. They've improved immensely. They've gone out and got some players in, similar to ourselves, and then they have the local squads. I didn't retire. I'm just leaving Shels. I'm not dead, thank God. Yet! But I'm getting closer to it."
Ciaran Kildufff (Athlone Town): "There are no guarantees with cup finals. You are trying to keep everyone's feet on the ground, keep everyone motivated at the same time but you don't want the occasion to overawe you and that goes for me and the players."
---
ROADS TO THE FINAL
R1: Athlone Town 1-0 Galway United
1/4 final: Athlone Town 1-0 Peamount United
Semi-final: Sligo Rovers 0-4 Athlone Town
R1: Bye
1/4 final: Shelbourne 2-1 DLR Waves
Semi-final: Shamrock Rovers 0-2 Shelbourne
Watch the Women's FAI Cup final, Athlone Town v Shelbourne, on Sunday from 2.15pm on RTÉ2 and RTÉ Player. Follow a live blog on RTÉ.ie/Sport and the RTÉ News app and listen to live radio commentary on Sunday Sport on RTÉ Radio 1.