The Republic of Ireland's performance against the World Cup finalists proved that Stephen Kenny's side have the ability to compete with the international elite.
This emerging Ireland side have now mixed it with Belgium, Serbia, Portugal, twice, and now with Didier Deschamps' world class unit, which takes the Irish performance to another level altogether.
And more importantly, they have done it the Stephen Kenny way.
Not all plain sailing, it must be said, as the Kenny way has perhaps changed quite significantly throughout the 30-odd months of fixtures during his tenure.
"Plus ça change, plus c'est la même chose", one might say for the week that's in it, basically meaning that the more things change, the more they stay the same, and it applies to the fundamentals of the manager's beliefs when it comes to playing football.
The simple things. Composure on the ball. Pass and move. Maintain possession.
Modern coaching can complicate things a touch and when they go wrong, they go very, very wrong; the penalty given away in Portugal a prime example of the fallibility of the system is certain situations.
On Monday night at Lansdowne Road, the team and the system were in perfect harmony, made all the more sweeter by the absolute quality of the opposition.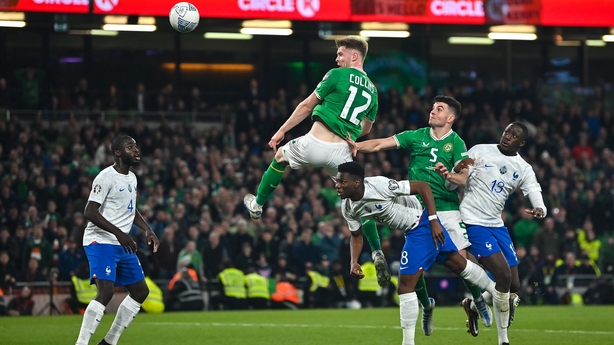 But if you think that was the toughest test that the team will face, you might be mistaken.
Next up for Ireland is a tricky away trip to Greece in June, where Kenny's side face the potential of a double whammy of soaring temperatures, combined with end of season idleness, which was very evident in last summer's equivalent window where Ireland were shocked by Armenia in Yerevan, losing 1-0.
They lost again 1-0 to Ukraine four days later, in that remarkable game where the manager felt that the opponents didn't create a chance but still won – the goal coming from a fluke cross in from the flank.
Afterwards the manager admitted that there had been some oversights in the preparation for those games as a result of players, most notably those in the English lower league who were not involved in play-off scenarios, having up to six weeks off between games.
Ireland finished that rather unique four-game window with a sense of redemption, comprehensively beating Scotland 3-0 at the Aviva, before earning a credible draw in Lodz, Poland, playing Ukraine.
By the end of that June window, the manager was already planning for the next one, twelve months hence, and the squad will now engage in a training camp in Bristol at club season's end before taking in some warm weather training in Turkey ahead of the trip to Athens.
There is a perception that Greece should be a guaranteed six points for Ireland home and away, and while it is probably a prerequisite if Kenny's side are to challenge for one of the two automatic places at Euro 2024, it is far from a certainty.
For here is where Kenny's team has struggled since that first competitive game in September 2020 as Ireland have lost to a range of teams who would be considered to be more or less on the same level when comparing quality.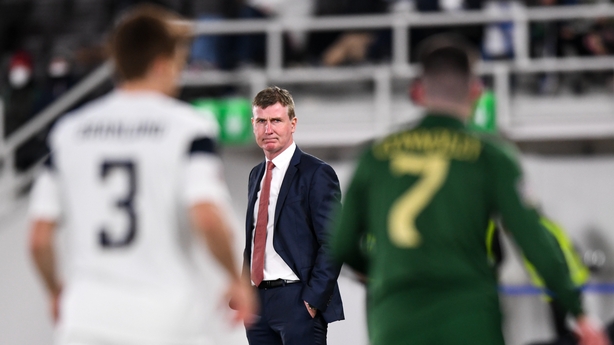 Slovakia, Finland, Wales, Ukraine, Scotland and Norway have all beaten Kenny's Ireland, not forgetting lowly Luxembourg and the aforementioned Armenians.
Throw in the drawn games with Azerbaijan, Hungary and Qatar, not to mention the painfully close victories over Lithuania, Malta and Latvia, and it is quite clear that Ireland have a problem getting the results to match the performances.
Is that all about to change in Greece in June? Will this Ireland team learn to bring the big performances and that winning mentality into these games?
We have seem glimpses of this, of course, with impressive 3-0 wins away in Luxembourg, Azerbaijan, and at home to the Scots, however, the big performance against France will stand for nothing if Ireland cannot bring it to every level of engagement.
"We have a tough game in Greece, and we have to go and try and win that game and obviously Gibraltar after that," said Kenny, speaking to the press after the France game.
"So we have to dust ourselves down and get ready for June. It's a tough game. Nobody gives you anything. We've no divine right to win in Greece but that's certainly our ambition."
Greece have yet to really show their hand as this Euro 2024 campaign remains at the embryonic stage of the group phase, with just one outing, winning 3-0 in Gibraltar on Friday night.
They drew 0-0 in a friendly with Lithuania on Monday night, while previous games have seen them lose 2-1 to Hungary, while they could only manage a 2-2 draw with Malta.
Loathe to use the FIFA world rankings as a barometer of the gap between the two sides, yet Ireland are just three places higher than the Mediterranean nation.
Perhaps a better gauge is that they beat Northern Ireland 1-0 in Belfast last June and 3-1 in September at home en route to topping their Nations League C group with five wins out of six ahead of Cyprus, Kosovo and the North.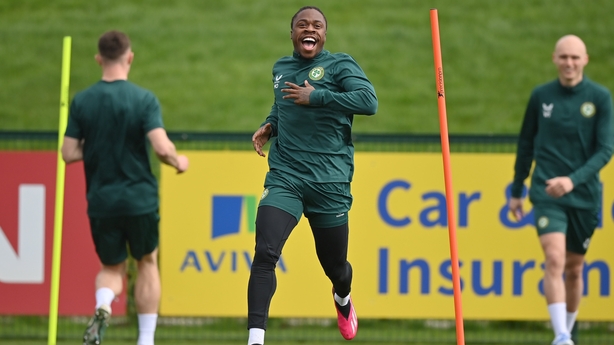 There is a sense that Kenny's side will drive on from the France performance and arrive at the September window with six points on the board and ready to face the ultimate double-header, away to France and home to the Netherlands, just three days apart.
"I think it sort of reinforces the belief that they're good enough to build the way that we have, play through midfield for attacking players to cause a team as good as France a lot of issues," said Kenny, speaking about what the team will have gained from the France match.
Not only the match, but the entire international window appears to have gone completely to plan with the manager raving about the attitude and application at their Dublin base.
"This was a brilliant week behind the scenes, probably our best week behind the scenes," said Kenny. "I feel the bond really strengthening in the group, I feel it's really strong.
"The players know themselves, they can feel it in training, they feel like we're a proper team, we look like we're a good team and could give anyone a game. We gave France a game, but let's try and beat as many teams as we can now."
So good teams reach finals? A question posed to the manager ahead of the remaining seven games.
"If you say so, yeah," countered Kenny, without the need to reiterate that Ireland remain an outside bet to finish ahead of either France or the Dutch in their Group B campaign.
"It is the ambition. That's our intention, without doubt," added Kenny, when asked were the team good enough to qualify.
"That's definitely our ambition, that's 100% our ambition, and we've got to dust ourselves down and go to Greece.
"It's a tough game in Greece and we've got to go there and give ourselves every chance of winning it."
Listen to the RTÉ Soccer podcast on Apple Podcasts, Spotify or wherever you get your podcasts.
We need your consent to load this rte-player contentWe use rte-player to manage extra content that can set cookies on your device and collect data about your activity. Please review their details and accept them to load the content.Manage Preferences
Watch Shelbourne v Derry City in the League of Ireland live on Friday from 7.35pm on RTÉ2 and RTÉ Player