After being charged by the Premier League in relation to breaching its financial rules, Manchester City are facing profound consequences, according to Dr Seán Ó Conaill, an expert on the financial issues in sport.
Following a four-year investigation, the Premier League has charged Manchester City with 100 breaches of its financial rules. It also accused the club of not co-operating with its investigation. Manchester City said it was surprised by the charges.
If found guilty by an investigation committee, the club could face a number of penalties ranging from a fine to expulsion from the Premier League.
Speaking on Morning Ireland, Ó Conaill, who is the Vice Dean of the School of Law at University College Cork, outlined what's at the heart of the investigation when asking whether City had an unfair advantage due to the limitless finances that are available to them.
"Football has certain rules in place to stop owners investing unlimited amounts of money to try and have some semblance of a level playing field," he said.
"There are a lot of suggestions that City have found ways around this through fraudulent means or dishonest means. These are only allegations at this point, however, there are a number of things that come to mind such as sponsors who have very close connections to the owners, suggestions around whether players were paid for in a very transparent manner.
"All of these add up to giving Man City an unfair advantage over rivals who were complying with the rules and regulations."
City have previously vigorously fought and denied charges relating to alleged breaches of UEFA Financial Fair Play rules. They were found guilty by UEFA's club financial control body's adjudicatory chamber of "serious breaches" of FFP rules in February 2020 and handed a two-year UEFA competition ban, but this sanction was overturned on appeal at the Court of Arbitration for Sport in July of the same year.
The same appeal may not be available in this instance, with Ó Conaill explaining: "They don't have the same appeal avenues available to them and the investigation that is ongoing now isn't bound by the rules of evidence in law. They are facing a much tougher battle in this scenario."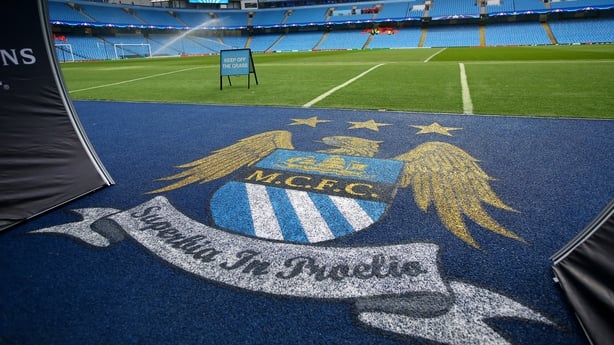 On the process to come, Ó Conaill added: "It's an independent commission that will investigate; it's not a court of law. They'll put the more than 100 charges to Manchester City and they'll have to respond to each in turn and explain how they didn't breach the rules. It will be headed by an independent lawyer, a King's Counsel, who will hear submissions from both sides and make a ruling. There is limited scope for appeal within that and it won't drag on in a similar way to their previous case.
"There are very profound, potential consequences for Manchester City in terms of fines, which they won't care much about, but points deductions and the sporting implications is what they'll be most concerned about. When you play in UEFA competitions the information you give to your domestic league is then submitted as part of the UEFA information, so it could have a real domino effect.
"They could be kicked out of the Champions League. There have been suggestions they could be relegated [from the Premier League] but that's probably far-fetched. Overall it does have serious sporting implications for Manchester City going forward."
We need your consent to load this rte-player contentWe use rte-player to manage extra content that can set cookies on your device and collect data about your activity. Please review their details and accept them to load the content.Manage Preferences
On the implications for other clubs whose earning power has been affected by Man City having an unfair advantage, Seán Ó Conaill highlighted the frustration that will be felt at how the competitive nature of sport is being distorted.
"Is it right that clubs like Liverpool and Manchester United who finished behind them in various years, because they kept with the rules, lose out on a title and the honour and the glory? That's a big question at the heart of this. It makes us think about the influence of money in sport.
"Is it still sport if somebody can come in and buy all the richest players? Is it what we watch sport for? Is it undermining the whole concept of competitive sport? That's what really sticks in people's craw about this.
"There is no doubt they'll have the best of lawyers and will have every resource available to fight this but they do seem to be in something of a sticky wicket here. In their UEFA case they made certain submissions about things being out of time, not denying them, [just] being out of time, and they don't have that defence available to them now.
"So they can't turn around and say, 'what we meant to say back then was this'. That will go against their case. I think they have some very serious questions to answer."
.@Corktod looks at the #PremierLeague charges facing #ManchesterCity over alleged financial breaches, and hears from Dr @soconaill
vice dean of UCC's School of Law pic.twitter.com/4qQPsxlaZN

— RTÉ Soccer (@RTEsoccer) February 7, 2023