Hearts have hit out at Blackpool manager Mick McCarthy after appearing to question the Scottish club's integrity regarding interest in Toby Sibbick.
The former Republic of Ireland manager, recently-appointed Seasiders boss and out of work since leaving Cardiff City in October 2021, spoke to the press amid reports Blackpool had been told by Hearts that Sibbick was not for sale after submitting a bid.
Quoted on Lancashire Live, the 63-year-old said: "I'm not quite sure they (Hearts) are being honest. Are they just trying to trigger somebody else to come in and offer more? I don't get that. Sometimes people say somebody has bid hoping they can get a bigger bid.
"They say somebody has made a bid, so it looks great to the club, the crowd and the fans that they're keeping him. Whether we've bid or not is for (sporting director) Chris (Badlan) and (chief executive) Ben (Mansford) to tell you."
Those comments ruffled some feathers in Scotland, with Hearts issuing their own statement, accusing McCarthy of being "disingenuous".
"The club wishes to put an end to speculation surrounding the future of Toby Sibbick," they said.
"Contrary to comments attributed to Blackpool manager Mick McCarthy earlier today, we can confirm that Blackpool submitted one bid for Toby on Monday, at 8.33pm, which was dismissed out of hand.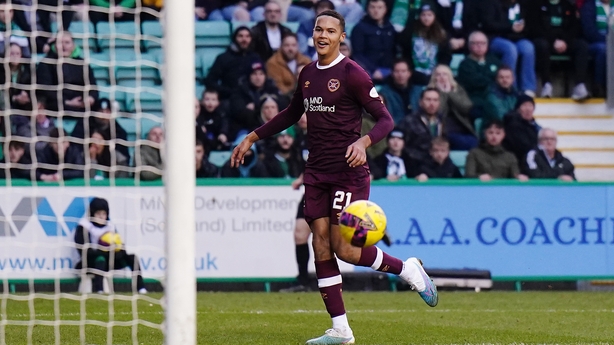 "Subsequently, Blackpool have been told that Toby, a much-valued part of our team, is not for sale.
"For anyone to suggest that we have been not 'honest' about the situation is, in itself, extremely disingenuous.
"The club would prefer to conduct all transfer matters in private, but we will not sit back and let the good name of Heart of Midlothian be besmirched."
Meanwhile, McCarthy has admitted that he did wonder whether football had "retired" him after being out of work for more than 14 months.
The 57-cap Ireland international was appointed by the Seasiders last week to replace Michael Appleton with the club second-bottom in the Championship table and seeking to avoid relegation.
But McCarthy, who has managed at five other clubs as well as two spells with the Republic of Ireland, feared his time had come to an end.
"Did I ever say I was happily retired? I've enjoyed it more this week, being back this week, that's for sure," he said ahead of his first match, an FA Cup trip to Premier League strugglers Southampton after last weekend's home league game against Huddersfield was postponed due to a frozen pitch.
I'm absolutely buzzing
"I've been out for 14 months and I didn't know if I would get back and wondered if the game had retired me and [it was] not me retiring.
"I'm officially the oldest one in the league and I'm absolutely thrilled by that because I think I was probably the youngest one at one stage, at Millwall at 33.
"Maybe that's a sign I've had a bit of success in the leagues. I am better able to handle it, with a clearer head than I was when I was 33, and we'll find out [how much better I am] as I don't gauge myself.
"I've got the bit between my teeth. It's my first game and I'm absolutely buzzing: whether it was the Carabao Cup, FA Cup or a league game I'm really looking forward to it."