Watching Liverpool limp their way to a fortuitous FA Cup third round draw with Wolves during the week, it was striking just how far Jurgen Klopp's side have fallen in the space of six months.
In May of last year, Liverpool were a second-half Aston Villa collapse and a masterclass of goalkeeping from Thibaut Courtois away from winning everything that club football had to offer them.
The drop-off since those final closing stages of the 21/22 campaign has been dramatic and seems to have come at the worst possible time for the club, but the warning signs have been there for a while.
Momentum carried the Reds through the business end of the last campaign but even back then things were creaking in the heart of the team. Their tendency for going behind early to sloppy goals in games was already becoming a habit last April, as was their vulnerability to quick counter attacks.
At their best, Klopp's Liverpool have always been a well-oiled machine, capable of utterly overwhelming their opponents but after a period of neglect to some very important cogs, Klopp and his side are at a crossroads and solutions to their many problems aren't obvious.
Liverpool have gone from a side that imposes themselves on their opponents to one that looks constantly vulnerable and in danger of being bullied and overwhelmed.
Their recent 3-1 defeat to Brentford was a perfect example of just how far Liverpool's standards have slipped and how they've lost the aura of fear – teams like Brentford are no longer wary of going toe-to-toe with the Reds and know they can physically overwhelm them.
Klopp may well point to his side's injury list and admittedly he has been hamstrung by a growing number of absentees. Virgil van Dijk has just joined the likes of Luis Diaz, Diogo Jota, James Milner and Roberto Firmino in the treatment bay.
But this is more than just a slump in form or an injury crisis, both of which they've been able to weather before. Liverpool's current malaise is one that has been long in the making and will not be an easy fix.
Central midfield is where their most immediate problems lie and it's the area of the pitch that has been most neglected when it comes to reinforcement over the last two or three years.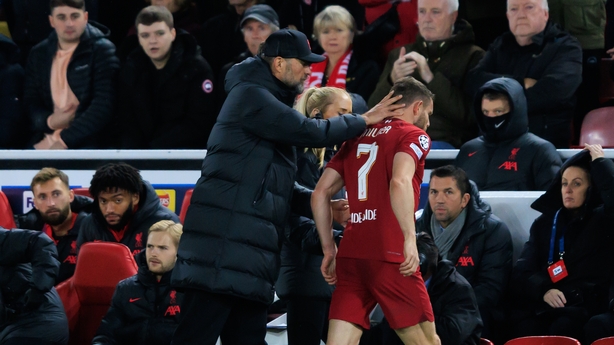 Jordan Henderson, James Milner and Thiago all the wrong side of 30 and unable to physically command the midfield in the way that Klopp requires, Naby Keita has always flattered to deceive in a red shirt, while Arthur Melo remains a forgotten sticking plaster of a signing who must surely already have his flights back to Turin booked for the end of May.
Liverpool's midfield has become almost facile for their opponents to play through and, perhaps Fabinho excluded, has lacked any kind of steel or bite since they allowed Georginio Wijnaldum to leave for nothing in 2021.
Klopp had called Wijnaldum "the architect of our success" when the Dutchman left Anfield to join PSG on a free transfer and with him went much of his side's defensive strength in the centre of the park.
The decision to let the Dutchman go without a replacement was seen as a vote of confidence in the likes of Curtis Jones, Harvey Elliot and Fabio Carvalho but Jones has yet to really convince and the more attack-minded Elliott and Carvalho were never going to be suitable replacements in the centre of the pitch.
Given the age profile in midfield, Liverpool are now caught between one group of players who lack the experience to dominate and another who lack the legs to do so. The signing of Cody Gakpo, while welcome, won't address those central issues.
Klopp will be hoping that their new Dutchman can instead bring some balance to a Liverpool attack that has yet to recover from the loss of Sadio Mane, for whom Gakpo is the belated replacement.
Liverpool have struggled to stretch teams and defences in the way we have seen them do so previously and they have become worryingly easy to frustrate.
Where previously Mo Salah and Mane were making breaks and getting in behind the defence both down the left and right flanks, this season, Liverpool have been far too one dimensional with just Salah making the runs that both he and Mane used to make.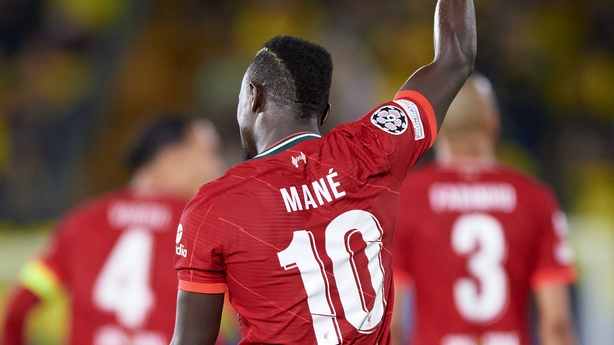 That has allowed teams to double up on Salah without the fear that Mane will punish them down the other side and while Darwin Nunez offers an extra dimension going through the centre, he's still finding his feet and his shooting boots in a new league.
The template to play against Klopp's side has become a straight-forward one. Double-up on Salah down the right, flood the wide spaces to prevent the over-lapping runs of Trent Alexander-Arnold and Andy Robertson and force Liverpool to play through the midfield, where their approach can break down and leaves them vulnerable to the counter.
The addition of Gakpo should at least help to stretch the play for Liverpool and give them that outlet on the left but he will need time to settle in and time is something that the Reds are running out of.
They've had dips like this before, most notably in 2020/21 where an injury crisis in central defence saw their title hopes end early as they slumped to a run of six consecutive defeats at Anfield at the midpoint of the campaign.
However, while the defence of their league crown ended early, they were never really out of touch with the top four and were able to rally in the closing stages of the season, securing a third-place finish and with it, that vital place in the Champions League.
This season things look less certain for Klopp and his side with far more competition for Champions League qualification.
Already seven points off Manchester United in fourth, Liverpool are suddenly under pressure for a European spot from teams that, up until this season, they didn't have to worry about.
Mikel Arteta's Arsenal continue to defy expectations with their title challenge and are now surely assured of taking up one of those Champions League places along with Manchester City. Those two will continue to contend for top spot as the season draws to a climax leaving two places for the rest to scrap over.
Manchester United appear to have finally stumbled upon the kind of manager that they have been crying out for over the last decade and under Erik ten Hag, are a side heading in the right direction. They're far from the finished article but look solid at the back, dangerous up front and no longer likely to crumble the moment things go against them.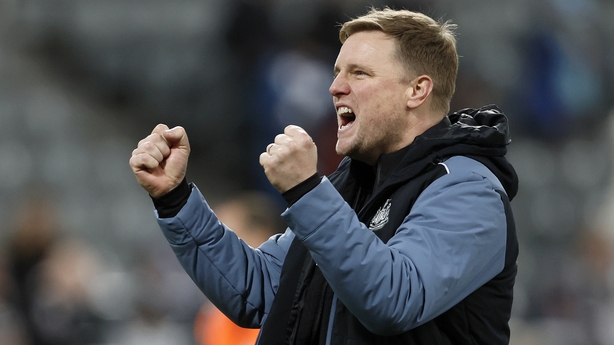 Newcastle have been the other success story of the season and while the funds available to the club since the Saudi Arabian takeover have helped, Eddie Howe's success had been built on a solid foundation of sensible signings that fit into the structures he had already helped to put into place.
The Magpies are level on points with United and looking a solid bet to remain inside the top four as the season progresses, leaving Liverpool in real danger of being squeezed out.
Tottenham, despite their inconsistency, remain in the conversation and there's always the danger that Chelsea could suddenly click under Graham Potter and make a recovery of their own.
Liverpool's drop off really couldn't have come at a worst time, with their season right in the balance over the next few weeks. If they can get Gakpo and Nunez firing and find some midfield cover before the transfer window shuts, there might yet be hope but things could easily go the other way.
Klopp's men take on Brighton at 3pm this afternoon and defeat there would see the Seagulls leapfrog them and potentially dropping to ninth. They've produced big comebacks before, but not often against so much competition.