Cork City is under new ownership as FORAS members have voted in favour of a takeover by Kildare-based businessman Dermot Usher.
A total of 86% of voters agreed to the motion at a Special General Meeting held at the Clayton Hotel in the city centre on Sunday afternoon.
Usher will now provide FORAS (Friends of the Rebel Army Society) with an undisclosed fee that will allow them to execute a deeds of surrender of the call-option with Grovemoor Limited.
That is a hangover from a vote by shareholders to sell the club to that consortium in October 2020.
Once the process is completed, the assets and liabilities of FORAS will be transferred to a newly incorporated company called Cathair Chorcaí 2022 FC Limited.
If this sale is not completed, FORAS have authorised the board of management to continue to operate Cork City through the new company.
One of the primary conditions of the sale is that FORAS have a debt-free buyback option of €1 from Usher should he wish to sell.
Usher led the Irish bathroom brand SONAS Bathrooms, originally founded by his father John, over a 30-year period as a family business, and has previously attempted to be part of takeovers at Dundalk and Bray Wanderers.
Dermot Usher sold the business, which had projected sales of €45m in 2021, last year and remains a non-executive director.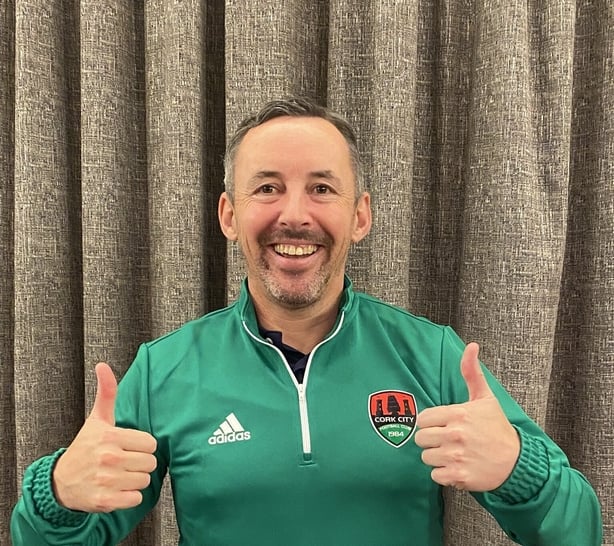 The immediate attention now turns to Usher's plans for the 2022 First Division winners.
In a recent fan podcast, he revealed he is willing to fund the club with up to €850,000 in his first season if needed, with the aim of decreasing his commitment over time through increased revenues.
On the pitch, the goal is achieving qualification to a European competition in the coming seasons.
The club have former Republic of Ireland international Colin Healy as their manager and two players are signed for 2023: club captain Cian Coleman and striker Cian Murphy.
Usher hopes to appoint a director of football, along with an accountant and a marketing executive.
He also wants to regularly engage with FORAS members through annual meetings and quarterly gathering with the Board of Management.
He also has plans to improve the club's academy and the women's teams, saying they will all come under the Cork City umbrella.
It is the first time since 2009 that the club has not been owned and operated by the fans.
FORAS took control of the club in 2010 and under their stewardship Cork City won two FAI Cups and one Premier Division title.
They also achieved qualification to the third round of the Europa League qualifiers in the summer of 2016 and the club played in the Champions League in 2018.
However, financial problems emerged in recent seasons, with the current board admitting they could not compete in the Premier Division under the current model.
Bohemians and Sligo Rovers are the only fully-owned member clubs in the top flight.