What's happening?
The Republic of Ireland are going to the World Cup, that's what.
Vera Pauw's team dug out a memorable 1-0 win against Scotland 10 days ago in their play-off showdown and that - coupled with Portugal's win over Iceland - sent them straight to the finals.
Had the higher-ranked Iceland beaten the Portuguese, Ireland would now be facing up to the prospect of the inter-confederation play-offs in New Zealand this February, but we no longer have to worry about the mind-bending permutations of a ridiculously convoluted qualifying system.
The Girls in Green are there - and on Saturday morning, they will learn who will be in their group at the tournament.
So who can they get?
Ireland will be in Pot 3, so there's a good chance they'll be paired with some big guns. The eight groups of four will be made up of one team from each of the four pots. The USA, Sweden, Germany, England, France and Spain lurk in pot one. They are the six highest ranked teams in the world.
Co-hosts Australia [13th in the world - Ireland beat them 3-2 in a friendly just over a year ago] and New Zealand [22nd in the world] are the other two teams. It's pretty obvious that New Zealand are the team everyone wants from Pot 1.
In Pot 2 we have Canada (7), Netherlands (8), Brazil (9), Japan (11), Norway (12), Italy (14), China (15) and South Korea (17).
Pot 4 is made up of Nigeria (45), Philippines (53), South Africa (54), Morocco (76), Zambia (81) and the three teams that come through the inter-confederation play-offs.
Good draw/bad draw?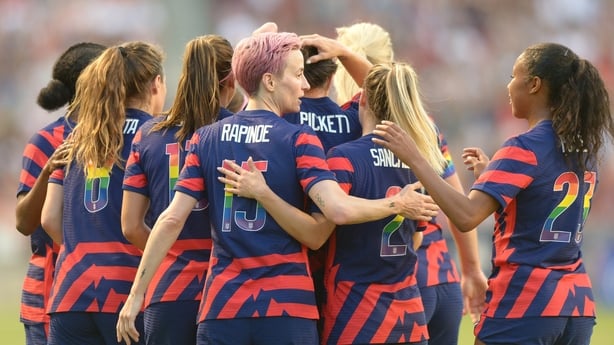 The best-case scenario for Ireland would probably be New Zealand, South Korea and Zambia, or one of the weaker inter-confederation play-off winners.
Worst-case scenario? The USA, Brazil and Portugal, if they get through the inter-confederation play-offs, which they definitely should. That would be devilishly difficult.
The top two teams in each group progress to the last 16.
Any other rules?
The main one is that two teams from the same qualifying zone cannot be drawn into the same group. However, Europe is an exception. A minimum of 11 UEFA teams will be at the World Cup, and Portugal will almost certainly make it to bring it up to a dozen.
So each group will have a minimum of one team from UEFA with three (and potentially four) groups having two European teams. No more than two European teams would be in the same group though.
Can we watch the draw?
Yes, you can. It's live on RTÉ2 and the RTÉ Player from 7.30am on Saturday, with a live blog on RTÉ.ie/sport and RTÉ News app. It's also being streamed live on FIFA's YouTube channel. Vera Pauw will be there with a small FAI delegation.
Where will these games be played?
Unfortunately, fans won't be able to jump on a Metro, Qatar-style, and zip around to every stadium for this World Cup. We've got two vast countries, over 4,000km apart, hosting these matches.
In Australia five cities and six stadiums will be used: Stadium Australia, Sydney Football Stadium [both Sydney], Suncorp Stadium [Brisbane], Melbourne Rectangular Stadum [Melbourne], Perth Rectangular Stadium [Perth] and Hindmarsh Stadium [Adelaide].
In New Zealand games will be played in four stadiums across four different cities: Eden Park [Auckland], Wellington Regional Stadium [Wellington], Forsyth Barr Stadium [Dunedin] and Waikato Stadium [Hamilton].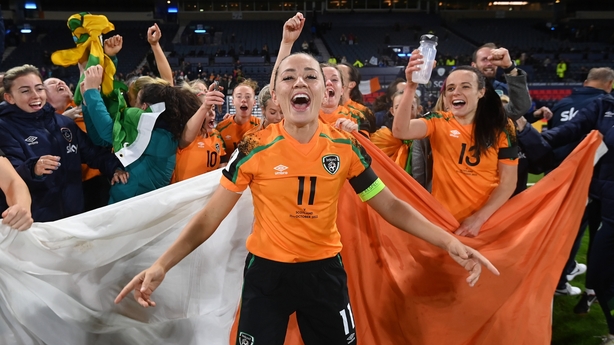 Where will Ireland be playing?
That depends on the draw. If Ireland are in Groups A, C, E or G, they will be based in New Zealand [Auckland, Dunedin, Hamilton, Wellington].
If they're in Groups B, D, F or H then it's off to Australia we go [Adelaide, Brisbane, Melbourne, Perth, Sydney].
As co-hosts New Zealand and Australia have been automatically placed in Groups A and B respectively.
Each country will have its own Team Base Camp, special sites that will include pitches and accommodation. FIFA will make a final decision on where exactly these bases will be before the end of the year.
And what time will these game be on at?
Prepare to turn your body clock upside down. Sydney is ten hours ahead of Dublin time; Auckland is 12 hours ahead. The kick-off times have yet to be finalised but we can all brace ourselves for late nights/very early mornings. If Ireland are based in NZ, you may have kick-off times as late/early as 4am. Games in Perth may kick-off as late as 2pm Irish time.
It's a World Cup - surely there's a mascot?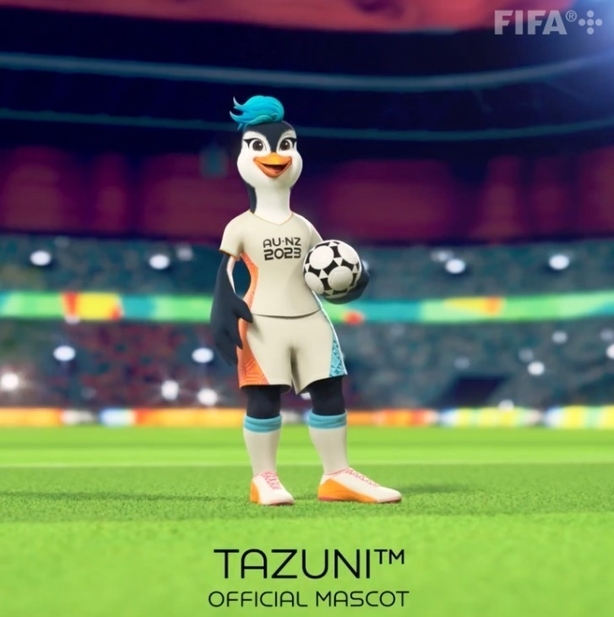 Yes there is. Say hello to Tazuni, a football-loving penguin inspired by the blue penguins found in both New Zealand and Australia. She has her own back story too. A 15-year-old midfielder, Tazuni fell in love with the game after playing with a group of children on a beach.
Anything else?
The big dates to pencil in are as follows:
Group stage: To be played between 20 July and 3 August. Here is the full match schedule.
Knockout phase: Taking place between 5 and 21 August.
The final: 21 August at Stadium Australia, Sydney.
There will be 64 matches at the World Cup 2023: 48 group stage games, 16 in the knockout stages [round of 16, quarter-final, semi-final, third-place game, and the final]. It's a mammoth event that will require around 5,000 volunteers from both countries.
And the Republic of Ireland will be there, for the first time ever, aiming to write another chapter in their remarkable journey.
Watch the draw for the 2023 World Cup on RTÉ2 and RTÉ Player from 7.30am on Saturday, with live blog on RTÉ.ie/sport and RTÉ News app
---
Listen to the RTÉ Soccer podcast on Apple Podcasts, Spotify or wherever you get your podcasts.