We're just under two months out from the start of the FIFA World Cup 2022 finals in Qatar. Yes, it's hard for some to get their head around the fact that the competition will not be played in its traditional June/July slot. We know the reasons why.
Indeed, hours after Sepp Blatter pulled Qatar's name out of the hat as host for this year's edition in 2010, there were rumblings of a winter staging, in spite of measures that could be put in place to make it a 'cooler' experience for all.
It will still be warm, though, by the time Qatar and Ecuador line up for the opening game on 20 November - a match brought forward by 24 hours. It's not the only change, with Mexico's clash against Argentina on 26 November switched to the 80,000 Lusail Stadium - Qatar's biggest stadium - because 60,000 Mexican supporters are heading to the Gulf State.
Accommodation
In total, Qatar is set to welcome 1.3 million fans for the duration of the tournament, but not all of them will be able to stay in Qatar. Bed space is at a premium. In the capital Doha, 80% of the available rooms have been taken by FIFA, though 20,000 are expected to become available in the month before the tournament starts.
'Sleeping pods' priced at about €81 a night are another option for those who wish to stay in Qatar.
For those who would like to sample something akin to Glastonbury or Electric Picnic, tented campsites are an option, with a deluxe tent in the city of Al Kohr available for €386 per night. A downgrade from that is a stay at the Al Wakrah Camp, just think of a long line of portacabins, priced at €193 a night.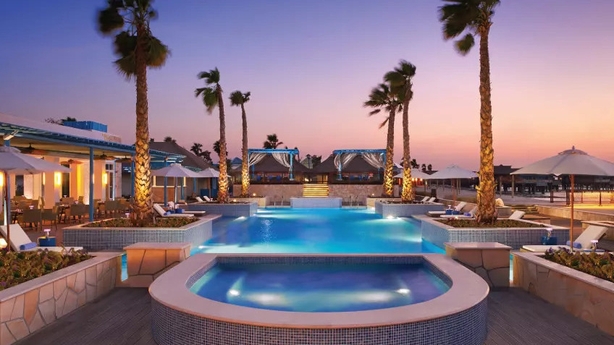 Banana Island, just off the coast of Doha, is offering beach villas above the ocean at an overnight cost of €2,900 - an attractive option so far for the families of France and England players.
Of course, one may not want to stay in the host country. Over 160 daily shuttle flights between Doha and the United Arab Emirates will allow fans take the short hop from Dubai and Abu Dhabi.
Getting about
Qatar is a small county - roughly the size of Munster - a chance then to see a number of games in a compressed space.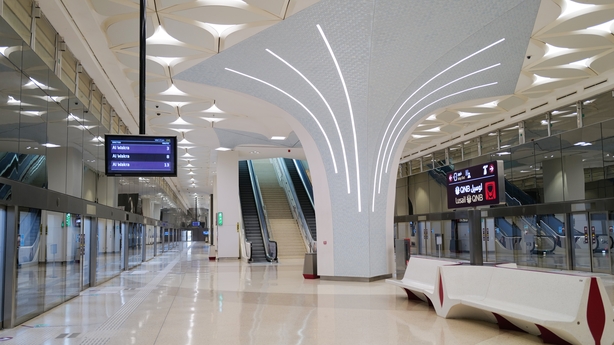 New roads and a metro system have been built to connect the eight World Cup stadiums. It should be easy then for fans and the media to get around. Those with match tickets will be able to access the metro for free, otherwise it's €1.60 for a day pass.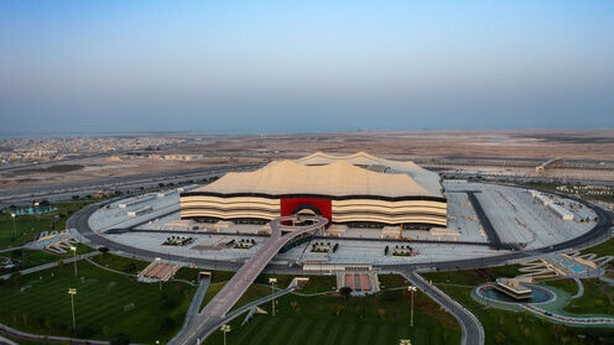 Downloading the Hayya app, a Fan ID issued by the government of Qatar for those attending the tournament, is crucial. It allows one to display their ticket, but is also required for access to transport, hotels, restaurants and other retail outlets.
Alcohol
Bringing your own drink to Qatar is a no-no, as is drinking from the comfort of your seat in the stand. Alcohol will be available at venues at specific times, however, and at fan zones, where Budweiser, a key World Cup sponsor, will supply the beer.
The fan zone in central Doha, which can accommodate 40,000 people, will serve drink on matchday between 6.30pm and 1.00am. For those who fancy a tipple in one of Doha's luxury hotels, you can expect to pay between €14 and €16 for a pint.
The stadiums
Eight venues spread across five different Qatari cities will host 32 teams in 64 matches.
Lusail Iconic Stadium in Lusail (80,000) - venue for the final on 18 December
Al Bayt Stadium in Al Khor (60,000)
Al Janoub Stadium in Al Wakrah (40,000),
Ahmad Bin Ali Stadium, Khalifa International Stadium and Education City Stadium in Al Rayyan (40,000)
Stadium 974 and Al Thumama Stadium in Doha (40,000)
9 September saw the Lusail Stadium stage the Super Cup final - the near-capacity match tested the small Gulf state's readiness for the tournament.
What unfolded wasn't exactly the ringing endorsement that organisers hoped for.
"Let us through! We have children," cried one man carrying a sweaty toddler. "We need water. Is there water?" a woman shouted from behind the line.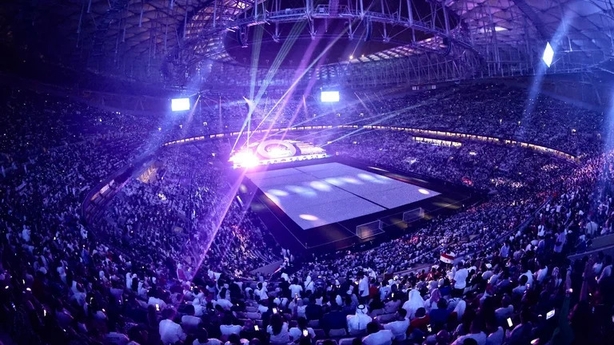 There was none.
Stadium stands were out of water by half-time and there was none outside, where the late summer temperature was 34 Celsius (93 Fahrenheit) but felt far hotter because of the humidity.
In the post-game chaos, one fan leaving the stadium swore, elbowed a marshal in the neck and broke through the cordon, followed by several others, trying to reach the metro.
The station entrance is 400 metres from the stadium, but fans waited in a 2.5km line snaking back and forth across an empty lot. Officials said that was to prevent a stampede.
Some suppliers, caterers, security personnel and medical staff had difficulty accessing the stadium.
Some ambulances were driving around trying to figure out where they were supposed to be positioned.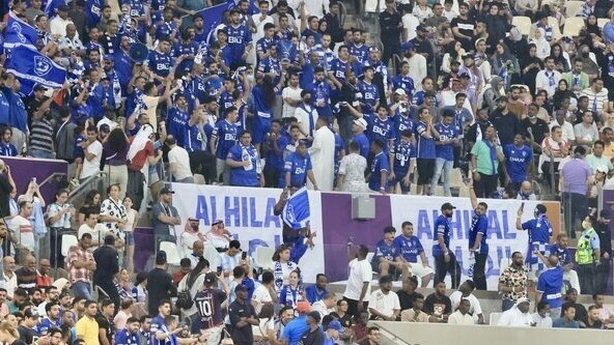 The stadium cooling system, which Qatar has described as state-of-the art, struggled to keep the stands cool. Humidity levels and temperatures will be lower when the tournament starts.
Asked about the teething problems, a spokesperson for organisers, the Supreme Committee for Delivery and Legacy, said the game was designed to identify operational issues and learn lessons for a "seamless" World Cup.
"Every team involved in the event's organisation gained invaluable experience they will carry into this year's tournament," the spokesperson added.
The view in Qatar is that the above problems will be sorted in time for the tournaments. No need to worry it would seem.
Ticket sales
There has been a strong demand for tickets, with 2.5 million snapped up by fans so far and another 500,000 to go on sale at the end of the month. Interest in the Saudi Arabia and the UAE has been high, with England, Brazil, USA and Mexico also showing a good take-up.
The numbers attending from north Africa is expected to be bigger than previous tournaments.
A Category 1 ticket for the opening game costs €612, with €1580 the admission to see the final. Category 4 tickets are reserved for residents of Qatar, the cheapest of which is 40 Riyal (€11) for a group match.
Security
It certainly will be a case of Big Brother watching you with 2,000 security cameras at each stadium, monitoring the crowd from point of entry to their movements inside.
To help the policing effort, organisers have invited each qualified country to send at least four police officers to be on the ground in Qatar during the World Cup, a source with knowledge of policing plans said.
They will be based at a Ministry of Interior command centre and around Doha to advise their Qatari counterparts.
Fans caught committing minor offences such as public drunkenness will escape prosecution under plans being developed by authorities.
Organisers have told diplomats and police from qualified countries they intend to show flexibility for relatively minor infringements.
This approach reflects the delicate balance which Qatar, where many follow the same puritanical school of Sunni Islam as in neighbouring Saudi Arabia, is trying to strike between respecting religious traditions and accommodating the raucous exuberance of more than a million visiting soccer fans
The action on the pitch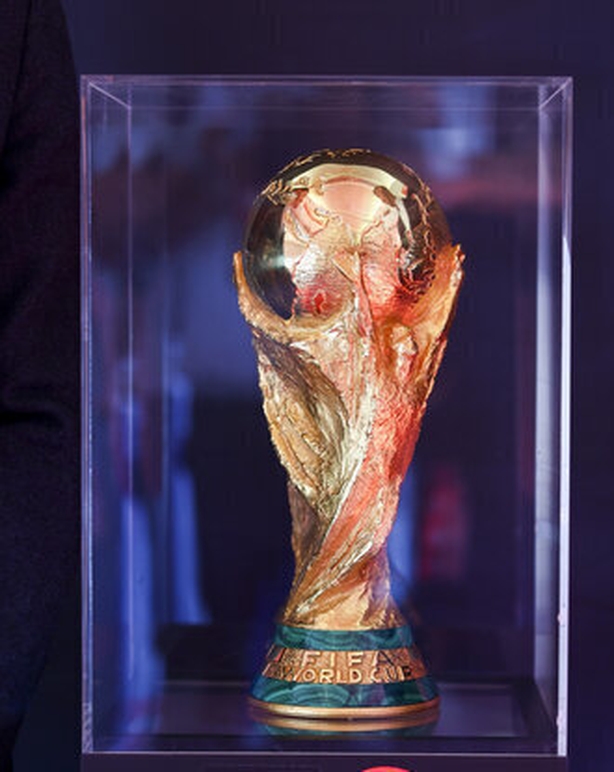 With a number of nations ending their league programmes just a week before World Cup 2022 starts, the preparation time is very short. Previous tournaments had a three-week window to fine-tune preparations. With the temperature at games not expected to be an issue that levels the playing field, in what should be an open World Cup. Brazil and France head the betting, with England, Argentina, Spain and Germany next in line as to where the money is going - for now.
The trophy will be handed out on the Sunday before Christmas.
On the day after Christmas, the Premier League will resume.
A season like no other - a World Cup like no other.