It's been quite a career for Séamus Coleman. And it's not over yet.
The back end of last season saw Coleman play through the pain barrier as Everton just about kept their place in the Premier League. Trailing 2-0 at half time to Crystal Palace in the penultimate game of the season, things were looking bleak.
However, an inspired second-half recovery saw the Toffees turns things around to stunning effect. A 3-2 win preserved Everton's stay in the top flight for a 69th season. Goodison Park went wild. For Coleman, the relief was palpable after a tough campaign for the club, even though he couldn't fully join in on the celebrations.
"I wasn't able to run and celebrate, I was in that much pain," he said, when speaking to the media at the launch of SPAR's Better Choices campaign.
With a week off after the conclusion of the Premier League, Coleman had time to recuperate in advance of joining up with the Republic of Ireland squad for the start of their Nations League campaign. Against Armenia, the Killybegs native sustained a groin injury. He would require surgery; a hernia procedure.
On Saturday next, Everton, winless after their first two Premier League games, welcome Nottingham Forest to Goodison.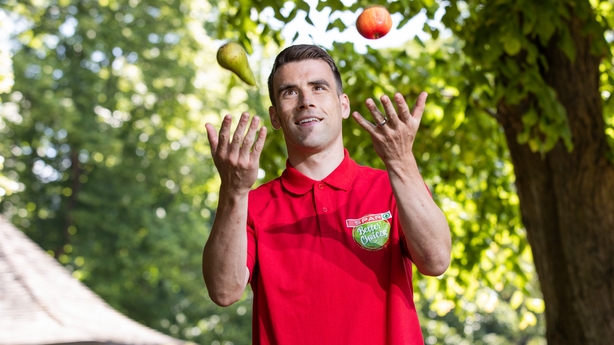 Coleman will be available again for selection. "I'm feeling good now, feeling better, the pain is gone which is a good thing," he revealed. And so the player, who Everton signed from Sligo Rovers for a modest £60,000 in January 2009, is raring to go again. The fires are still burning brightly. No sign yet that Coleman, who'll be 34 in October, is intent on slowing down.
"I want to keep going for as long as I can," he added. That's not to prove people wrong, that can sound a bit bitter to say something like that.
"I just love competing, love getting out there. As I'm getting older I have found a different motivation, I enjoy being out there at 33, enjoy having to compete with the 20-year-olds, enjoy doing the runs after training and trying to stay with the 23-year-olds as best you can. It changes all the time, the picture changes all the time, and you have to adapt with it."
Many right backs have come and gone at Everton since Coleman arrived at the club in 2009. The longevity of a player, who also has 65 caps for his country, is based around a simple premise that involves an honesty of effort and an appreciation that there will be bumps on the road.
"For me the biggest part is the mental strength, dealing with the set-backs or whatever comes your way. You've got to come in, work hard, train hard, play hard, and be a good team-mate. For me there is no big secret to my longevity except that I come in every single day like it was the first day at the club.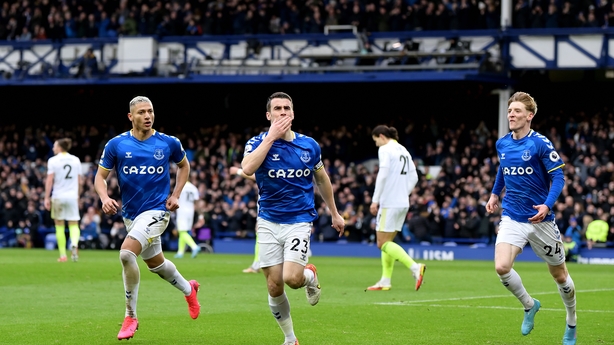 "I mightn't train well every day or play well every day, but I give 100% commitment every single day, respect my team-mates, respect my manager and work hard for the bigger picture which is the team. You'll have good days and bad days; good months of form, bad seasons of form and good seasons of form; you need to stay level headed, take the good with the bad and understand the journey. Last season was one the definitely tested the mental."
Coleman wasn't looking too far ahead when asked about Everton's ambitions for the season ahead, though he did praise the recruitment done by the club so far.
"Without being boring and I know it is boring and cliched, it's Nottingham Forest at the weekend. Every game is so much harder than it was five, six, seven years ago. Every team is improving, they are getting better coached.
The lads we've brought in Tarkowski (James) and Coady (Conor) have been very good in every aspect, not just on the pitch but in the dressing room and around the place.
"It's great to see them type of characters come in; it's something we've needed at the club, and the manager has addressed very quickly."
Listen to the RTÉ Soccer podcast on Apple Podcasts, Spotify or wherever you get your podcasts.