Erik ten Hag expects Marcus Rashford to remain at Manchester United amid speculation linking the forward with Paris St Germain.
Reports in France suggest Rashford's representatives have spoken to PSG about a switch to the Ligue 1 champions.
"He's really important," Ten Hag said of Rashford. "You have seen from the first day I'm here, I'm really happy with him, I don't want to lose him.
"He's definitely in our plans at Manchester United."
United continue to move slowly in the transfer market themselves. Talks to bring in Adrien Rabiot (pictured below) are advancing but they are no closer on number one target Frenkie de Jong.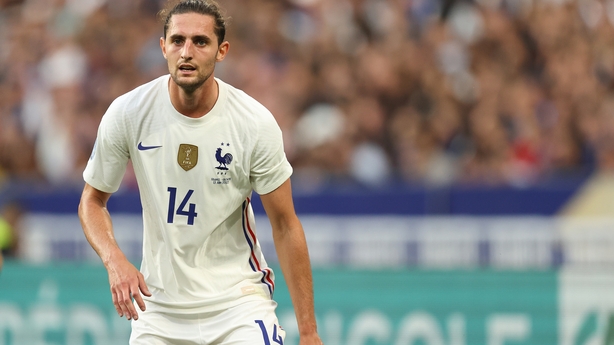 However, Ten Hag said he and the board were on the same page when it comes to transfer dealings.
"I'm happy, I think we're co-operating really well," he said. "I cannot talk about players under contract at other clubs."
Frustration among fans over the lack of new faces was exacerbated by last weekend's opening home defeat to Brighton.
"I know there is always pressure," Ten Hag added. "I have the experience, how it is, I know we have to win every game, I know the fans, everyone expects Man Utd to win every game, we have to deal with that and all I can do is prepare the team as well as I can this weekend."
Ten Hag said that both Anthony Martial and Victor Lindelof will miss Saturday's trip to Brentford.
Cristiano Ronaldo will be involved but the manager refused to be drawn on whether or not the Portugal forward will start.
"He had a good training week," Ten Hag said. "He's had two half-games (against Rayo Vallecano in pre-season and Brighton) and for the starting XI we will see tomorrow.
"I have made the decision, I keep it."