Sligo Rovers face a near impossible task in their Europa Conference League third-round second-leg clash with Viking on Thursday, but manager John Russell feels there will be a lot to take from the games regardless of the outcome.
The Norwegians side won 5-1 last week as they blitzed the Bit O'Red early on, as well as producing some prolific finishing in the second half.
Many believed the visitors were simply outclassed by a superior opposition, while injuries also proved costly.
Midfielder Adam McDonnell suffered a knock in the first minute which forced him off, while later in the half key defender Garry Buckley sustained what proved to be a cruciate ligament injury.
He will not return until well into the 2023 season, with surgery booked for the former Cork City man.
Lewis Banks also picked up a problem on a night to forget for Sligo.
A late David Cawley penalty was the only highlight, meaning the return leg in Sligo should be a formality.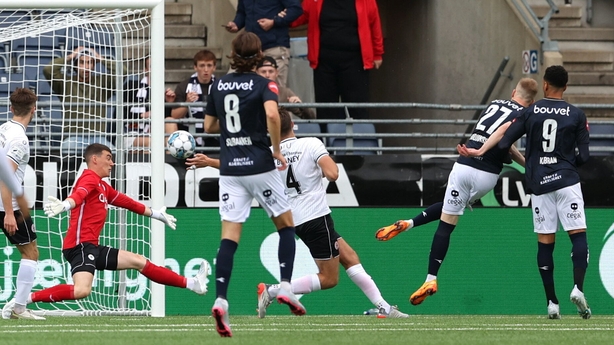 Nevertheless, it has been a memorable European campaign.
Victories over Welsh and Scottish opposition were a genuine step forward from a history of poor European results.
They face a huge battle to be back in Europe next year. Last Sunday, trailing 1-0 to Bohemians, it seemed like that challenge was going to be even greater.
Max Mata then bagged a brace as the depleted Sligo side secured three points to move back to within a point of St Patrick's Athletic in fourth spot.
Thursday's fixture will be about pride with a sold-out Showgrounds once again, and if they can grab the first of four goals they need, the home supporters will at least begin to believe.
Russell spoke to the media on Tuesday and admitted his side had to firstly accept what occurred in the opening 90 minutes, and then take knowledge from it for the future.
He said: "For me watching them from the sidelines, their speed of play, their speed of movement, we haven't experienced that in our league before and there are real learnings.
"I would have said it after the game, the learnings are for the team and as a club.
"We want to aspire to be in Europe, get through rounds and reach group phases.
"You can learn a lot from the way Viking played, the structure of their club and how they developed.
"On the night, our players saw the different levels you have to go up, and for us moving forward, we have to look to the off-season and pre-season of next season to improve our players on and off the pitch
"Viking are a top team. They showed their quality. The goals they scored in the second half is stuff we probably don't experience in our own league.
"The level of play and incision and quality finishes, sometimes they were unpreventable. But it's important we put on a good performance at home to a full house and I think we will."
Russell is down on bodies to choose from and will make a late call on Banks. McDonnell is unlikely to feature.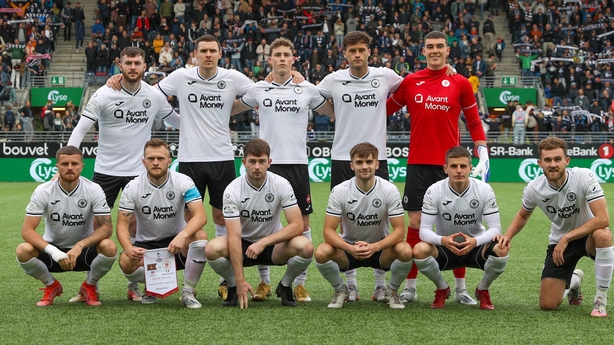 Robbie Burton, a loan signing from Dinamo Zagreb, impressed in the win over Bohs and could start.
The Sligo boss said he will not discuss the amount of goals they need and instead try to keep it simple.
He concluded: "We just have to approach it like any other game. We go in to try to win every match we play.
"Unfortunately, it didn't go our way last week and I felt in terms of the performance, where we conceded two early goals and get two injuries at the same time, it was a difficult night for us
"For us it's about maintaining standards and trying to improve. This is a work in progress. We want to be in Europe and competing through rounds.
"I felt we fully deserved to be in the third round. It was difficult last week, but for this game it's like a fresh start again. We have to go into the game as if it's the first game.
"We want to put on a good performance. It's important we do it. We have a lot of quality in the team and players will be eager to put on a performance and play well."