"They're just a pub team"
It has been an expression used by many football fans over the years.
Such a put-down remains in the game, always as a negative when looking down on a club.
Bruno's Magpies of Gibraltar are changing all that. They are, without doubt, the most successful pub team of the 21st century.
Next month, they will be in Northern Ireland, ready to compete in Europe, less than a decade on from being formed in a bar by a teenager simply looking for a game at the weekend.
Louis Perry was 18 when his grandparents acquired Bruno's Bar in Gibraltar.
He decided to move over. Having played at county level in Portsmouth in England, he wanted to keep his hobby going. The problem was, he couldn't find anywhere to play.
"I decided to move over here because my Nan and Grandad had a bar here called Bruno's," he tells RTÉ Sport. "At the time Gibraltar was a local league.
"Unless you were a local, there just wasn't a football team for you. There were lots of ex-pats and people working over here, who wanted to play, but there wasn't a team for us to play with.
"In England or Ireland, there's a league and facilities where you can play football as much as you want. They're not the top league obviously. But here there was literally only one league and that's the main one for the country.
"There isn't anything else here because the pitches aren't here."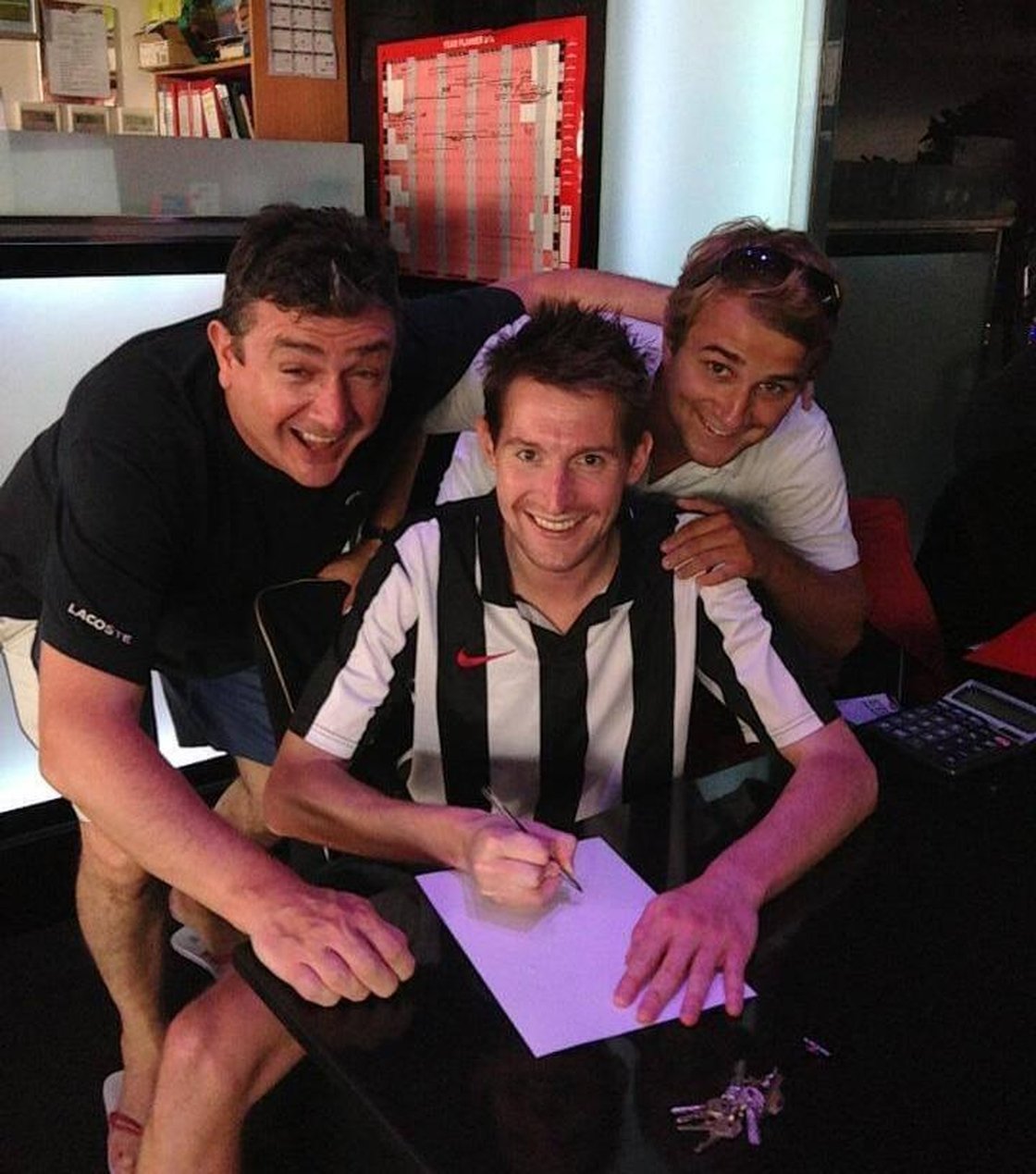 The final straw came when he went on trial with a team who hadn't won a match for two years.
He scored two goals in a friendly, playing left-back, but was told the assistant manager of the outfit held that position. At that point, Louis took the hint.
Having settled into his new surroundings, he realised the problem was not just his own. Gibraltar is home to gaming and betting companies, located there for tax reasons, and many had moved from Britain to work. They shared an interest in sport, they drank in Bruno's, so he felt there was scope to form a team.

The Gibraltar Football Association office was located in Irish Town in Gibraltar at the time. Louis simply walked in and asked if could he start his own club.
"At the time, and remember there was no great organisation behind the league, they said it's £500 for a senior team and £500 for a reserve team.
"I said okay, went to my grandparents who had the bar, and asked would they sponsor the money for the teams. That was basically how the team was formed."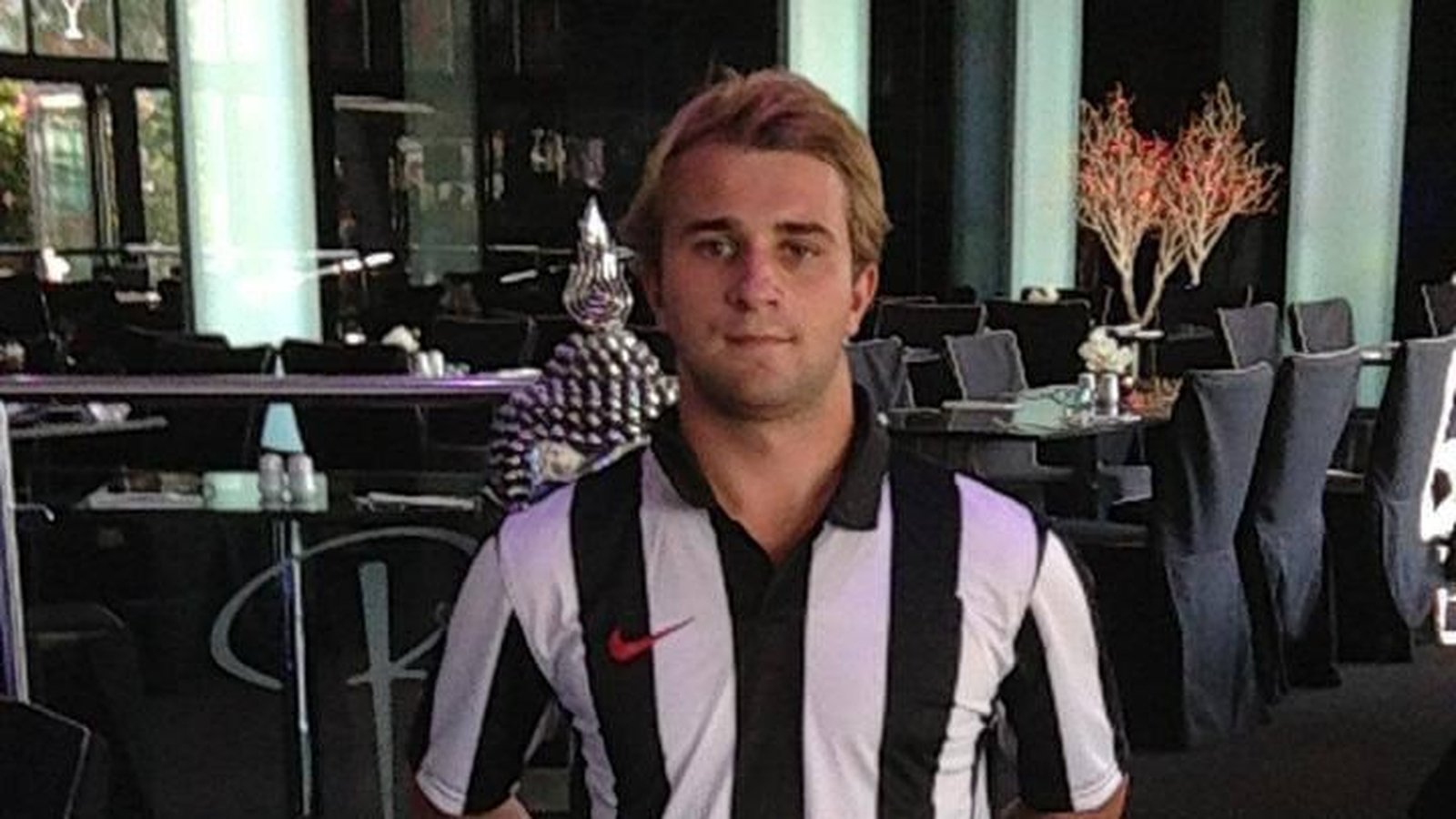 Now that he had money to join the league and buy a set of jerseys, the next stage was recruiting a manager.

Mick Embleton was a regular in Bruno's and, despite there being a 30-year age gap, he and Louis had become great friends over time. They bonded over a love of football and the new club owner was about to hire his first manager.
"Mick and I were very close. I remembered he had told me once he had coached a team. He didn't have any qualifications or badges or do it at any [high] level but he had done it before.
"I went to him and said 'I'd love to sort a team, but I'm just a kid. I can't coach or even just stand on the sideline. I want to play'. So I asked him would he would manage it and he agreed."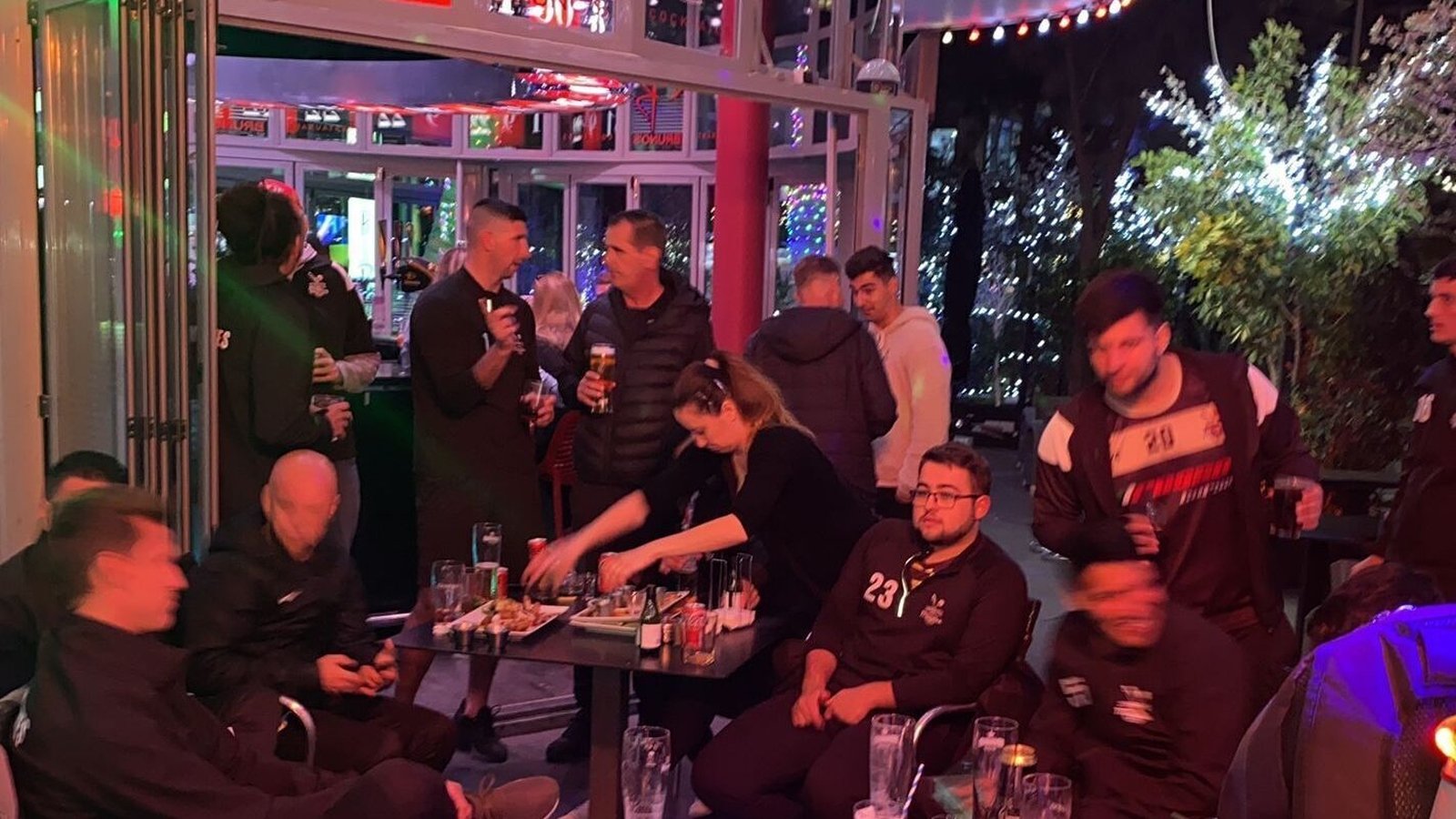 There was a stipulation. Embelton is a diehard Newcastle United fan and a close pal of Alan Shearer. The new manager took the role, on the condition that 'Magpies' would be part of the name. They put their backgrounds together. Bruno's Magpies were born.
With just one pitch in Gibraltar, the first hurdle was finding where to host open trials. Nowhere could be found, meaning they were held on a beach in Spain.
The player/chairman and manager found it hard to judge the group but they had a squad.
"I look back now and laugh that the signing-on fee for the players was a few pints in Bruno's. We had all the people who would come into the bar and they made up the majority of the team."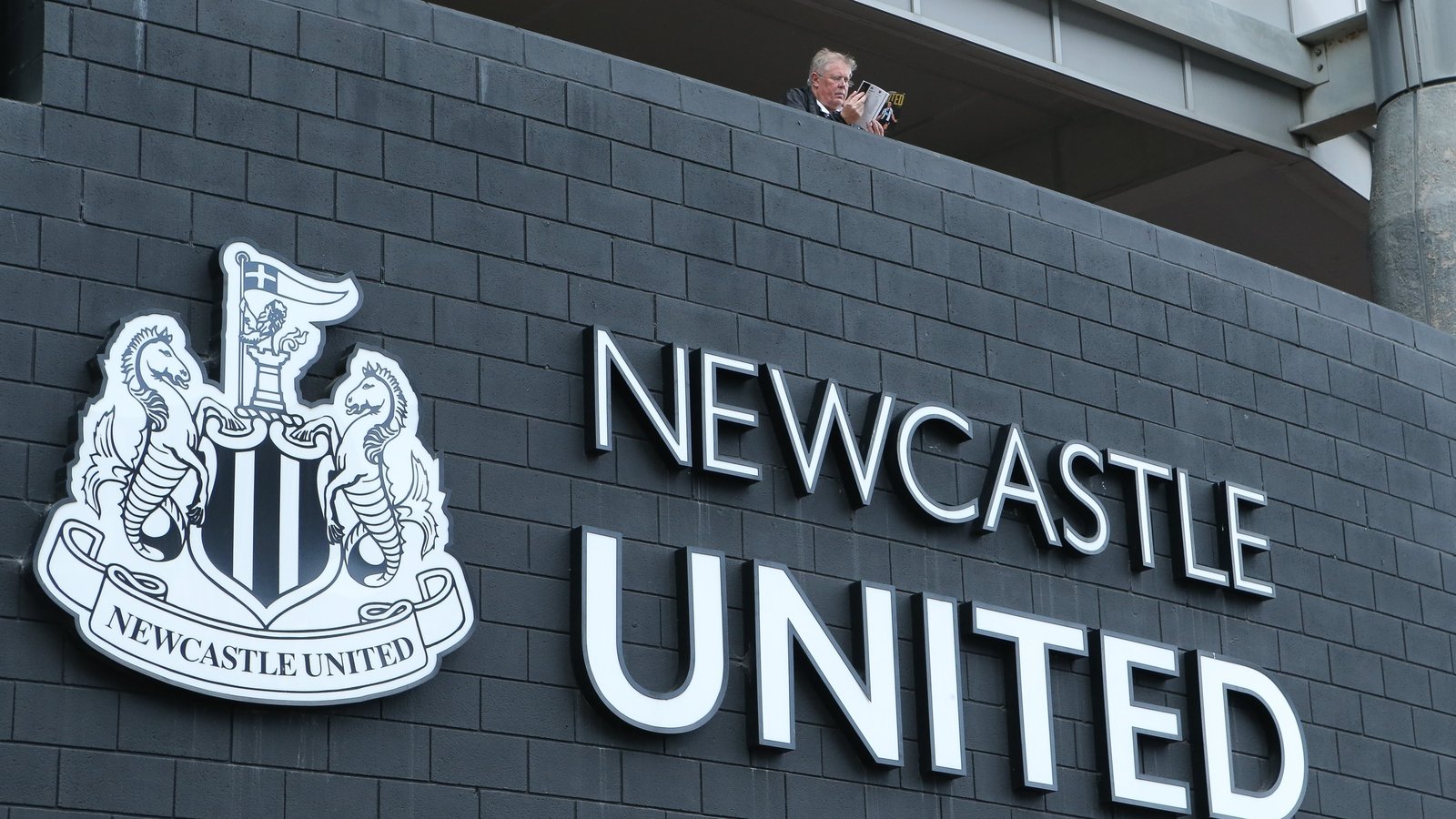 They entered the second tier of the Gibraltar league. At last Louis had a team to play with, but unbeknownst to him, football was undergoing a major change.
"Little to my knowledge, Gibraltar were going for member status with UEFA around this time. We had no idea this was happening. It was completely a pub team, just formed to allow a group of ex-pats and Europeans to have a kickabout. The member status was granted and overnight that means teams here could qualify for Europe.
"It felt instantly that it went from a pub team to people who wanted to play properly. It took us by surprise. We were the underdogs from the get-go. Every team was heavily Spanish with players from that country. We were different, we had a mix of countries and British influence."
In the first couple of seasons Bruno's finished mid-table. The team achieved its target; to be an outlet for the patrons of Bruno's to enjoy the game.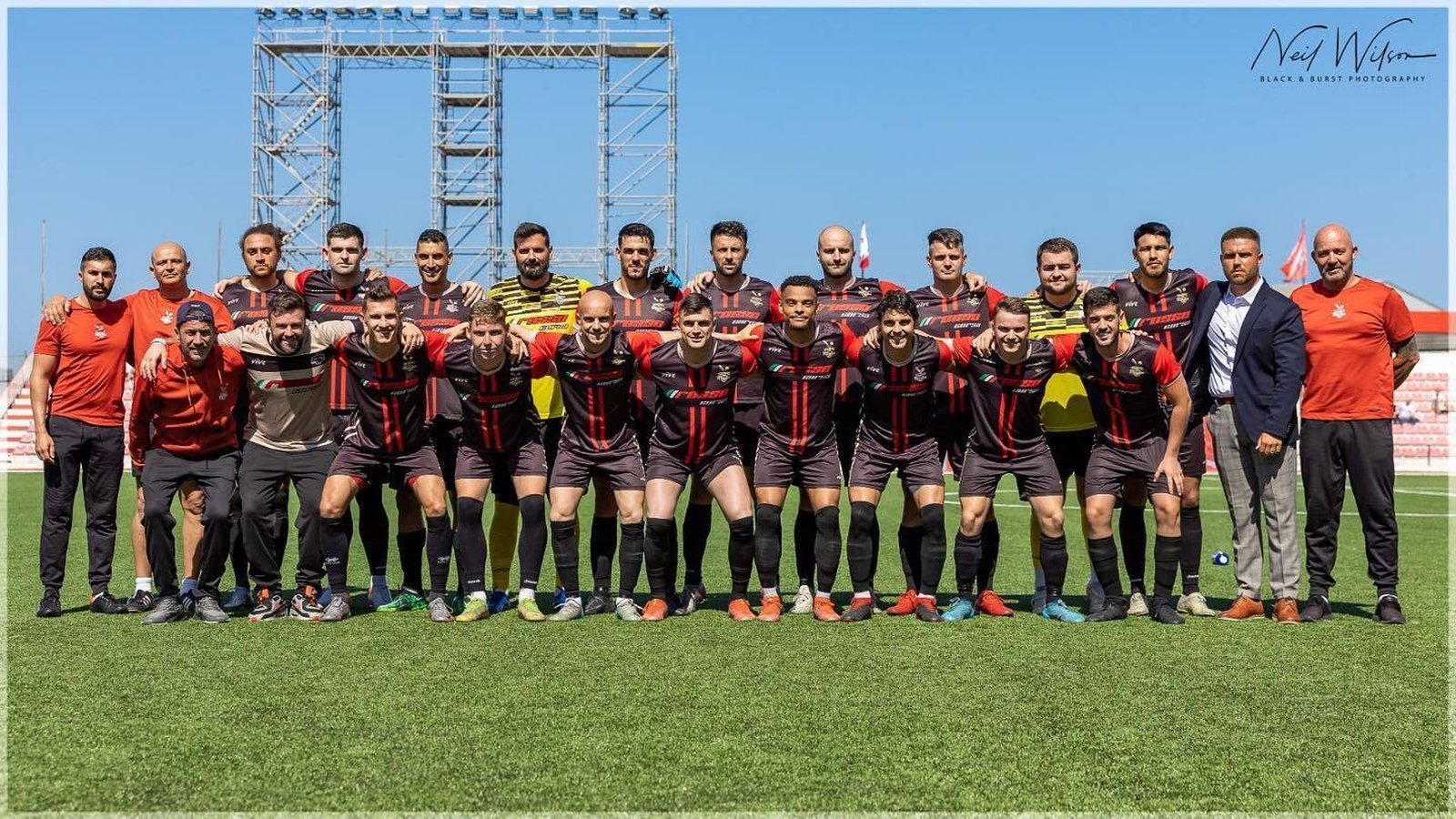 The influx of UEFA prizemoney and more regulations around the league were changing matters for Louis and Mick, as the former explains.
"Mick did it for two years. As time went on, Mick had to move on because he couldn't commit. I sensed football was changing here. It was becoming more serious. We couldn't just be a pub team because we'd have been beaten every week. We had to evolve.
I ruptured my knee ligaments when playing for the team in 2016. Actually at the time Mick told me it was a contact injury and I could run it off and that made the damage much worse!'
"I ruptured my knee ligaments when playing for the team in 2016. Actually, at the time Mick told me it was a contact injury and I could run it off and that made the damage much worse!'
"It coincided with a realisation football was changing here. We started to try to bring over players from the UK who were being released and couldn't find a club. We tried to be a stepping stone.
"It was also becoming clear in order to compete and fund how we'd recruit players, we'd need more investment. I had something in the pipeline which I thought was going to happen. That fell through at the last moment, but I had committed to a bigger budget. I was in a bit of a pickle."
In his day job, Louis was established with Chestertons, a Gibraltarian real estate agent. As he searched for solutions to his problem, one client came to mind.
Haig Oundjian won bronze for Britain in the 1971 European Figure Skating Championship, but he is best known for being vice-chairman and chairman of Watford Football Club alongside Elton John.
During these years at Watford and under Graham Taylor, the club experienced two promotions in two seasons to reach the Premier League.
"Haig was a client of mine at the estate agency," Louis explains.
"I knew of his background in football and I approached him to ask him about his appetite for going back into it. I told him and pros and cons of Gibraltar football. He said he fancied a bit of a journey.
"He agreed to become a minority stakeholder and join as co-chairman."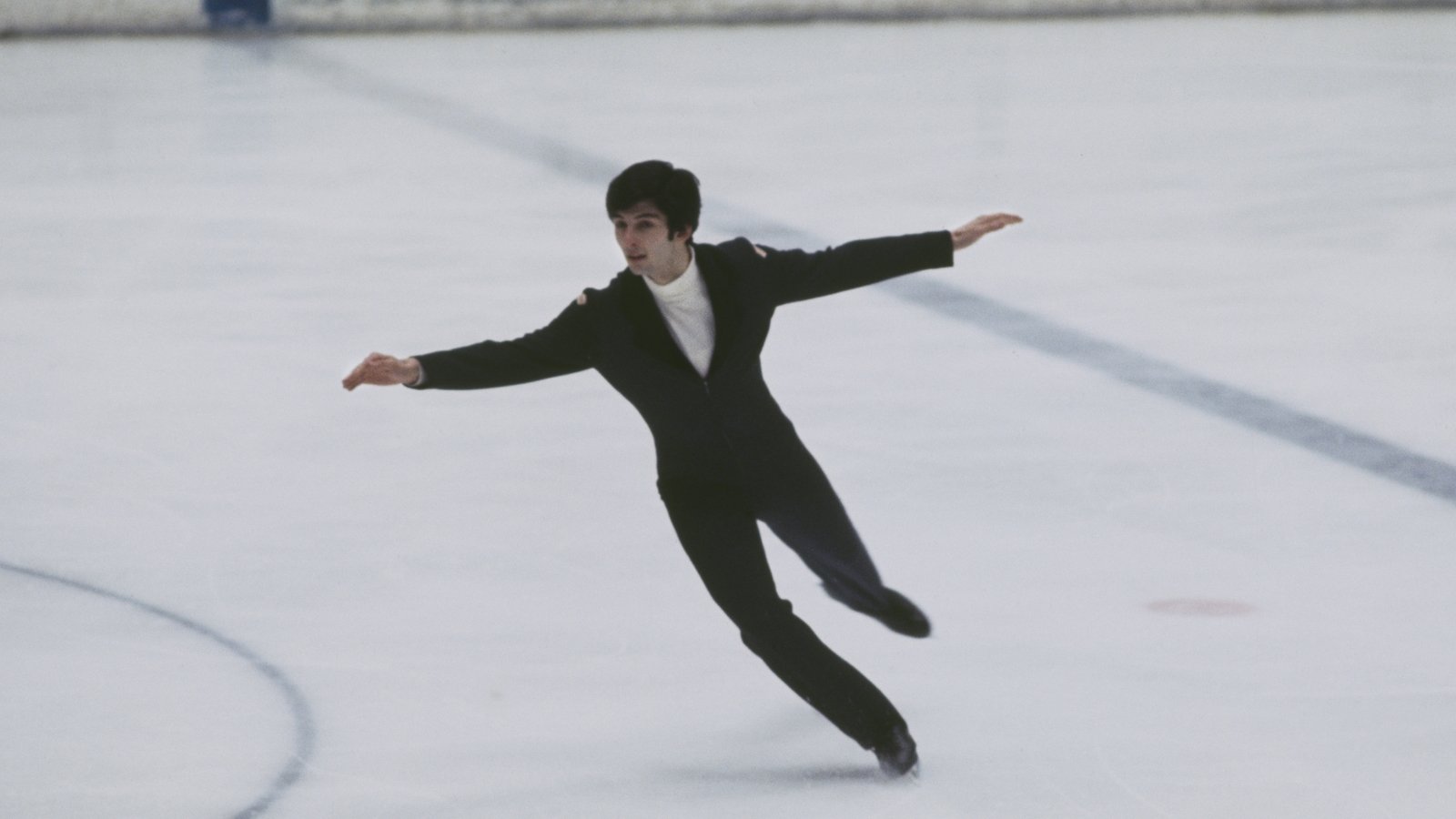 The new cash which had come into Gibraltarian football brought problems with it. Top-flight clubs chased Champions League prize-money of over €700,000, backed by investors, but they pulled out if it didn't materialise.
Bruno's climbed the rankings, improving each season, and ultimately won the second division just before Oundjian's arrival.
The experience of their new backer, and Louis' determination that the club would take small steps, became a big help in their rise.
"There's always been bigger clubs than us, there's always been clubs with more history compared to us, so what we've tried to do is build a club, not a team.
"We've built a fanbase and we're the only team really to have fans outside of friends and family of the team. We have people supporting the Magpies rather than their son or brother.
"Other clubs have gone broke just going for the jugular."
While Bruno's earned the right to be the highest division, so many clubs folded that the GFA opted to close down the second tier entirely. As of today, 11 teams compete in the top flight.
Now retired from playing, Louis found it impossible to run the club on his own. Others came in, and with the help of their new financing, Jansen Dalli was hired as sporting director from a rival club. Aaron Edwards also joined the club as secretary and legal expert.
With their new model, Bruno's set about broadening their recruitment horizon.
"A lot of credit has to go to Jansen," Louis believes.
"He works day and night to try to get the edge on other teams. The other teams spend far more than us, but we're about trying to find players from different sources. The easy thing to do is get a team full of players from Spain.
"It's like a reverse of what happens in England. If a Premier League team buys an England international, it seems to cost £80m. If you go to Europe to buy one, you'll get a far better player relative to money spent.
"We look further afield rather than what is near us. We have had players from so many different countries, to try to get an edge. It brings a lot of headaches but it's the only thing that can get us ahead.
"As we've become more serious and the club has grown, we've needed more people alongside us. Before, I was doing the admin work for the club on my lunchbreak. It has gone from a pub team set-up where you can have a drink and a bit of fun to being a semi-professional, if not professional."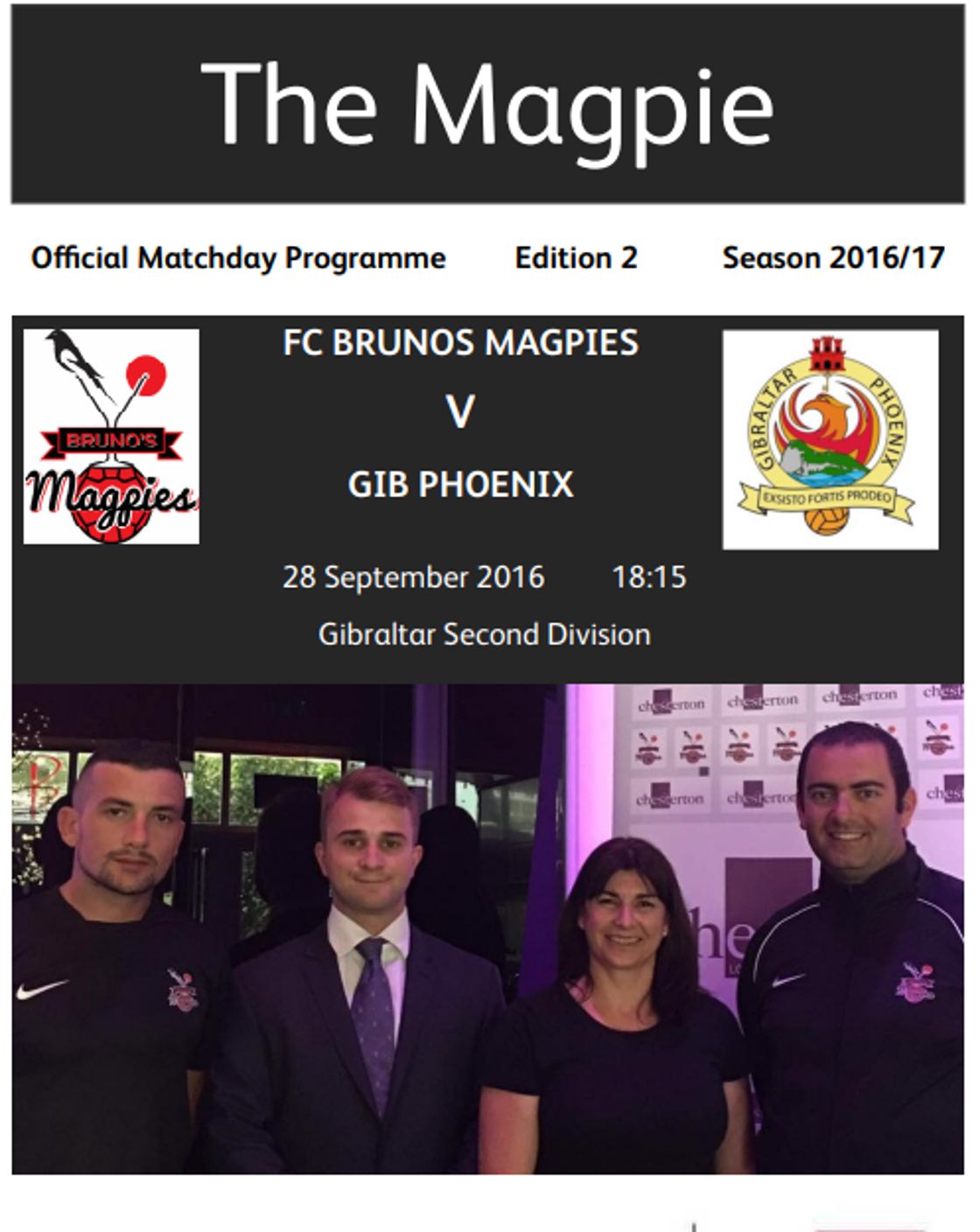 As of today, nine local players are part the squad, who work day jobs in their home nation. They are shipping clerks, accountants, members of border control. The rest are professionals, coming from Brazil, Mexico, Argentina, Canada and of course England.
Jose Galan, a Spaniard, holds a claim to being one of the most travelled footballers in the world, having played in 15 countries so far before joining Bruno's. They're training totally as professionals from 1 June to be ready for this game.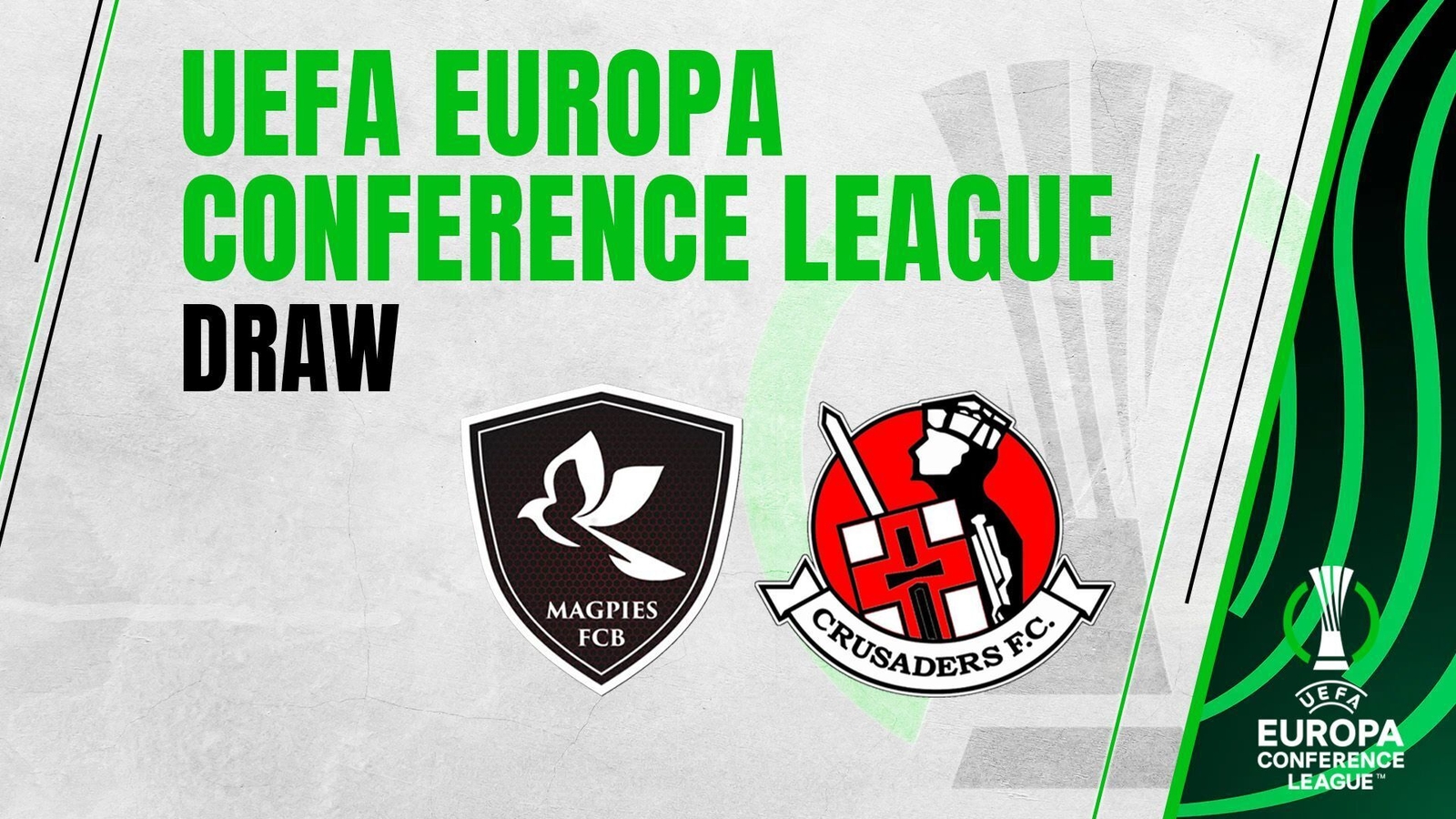 Dalli has established six youth teams, a futsal and a Under-23 side. For the first-team, they recruited a young English coach who is making a name for himself.

Nathan Rooney secured his UEFA licence as a 23-year-old and has banked considerable experience in the Football League and as a manager at lower levels.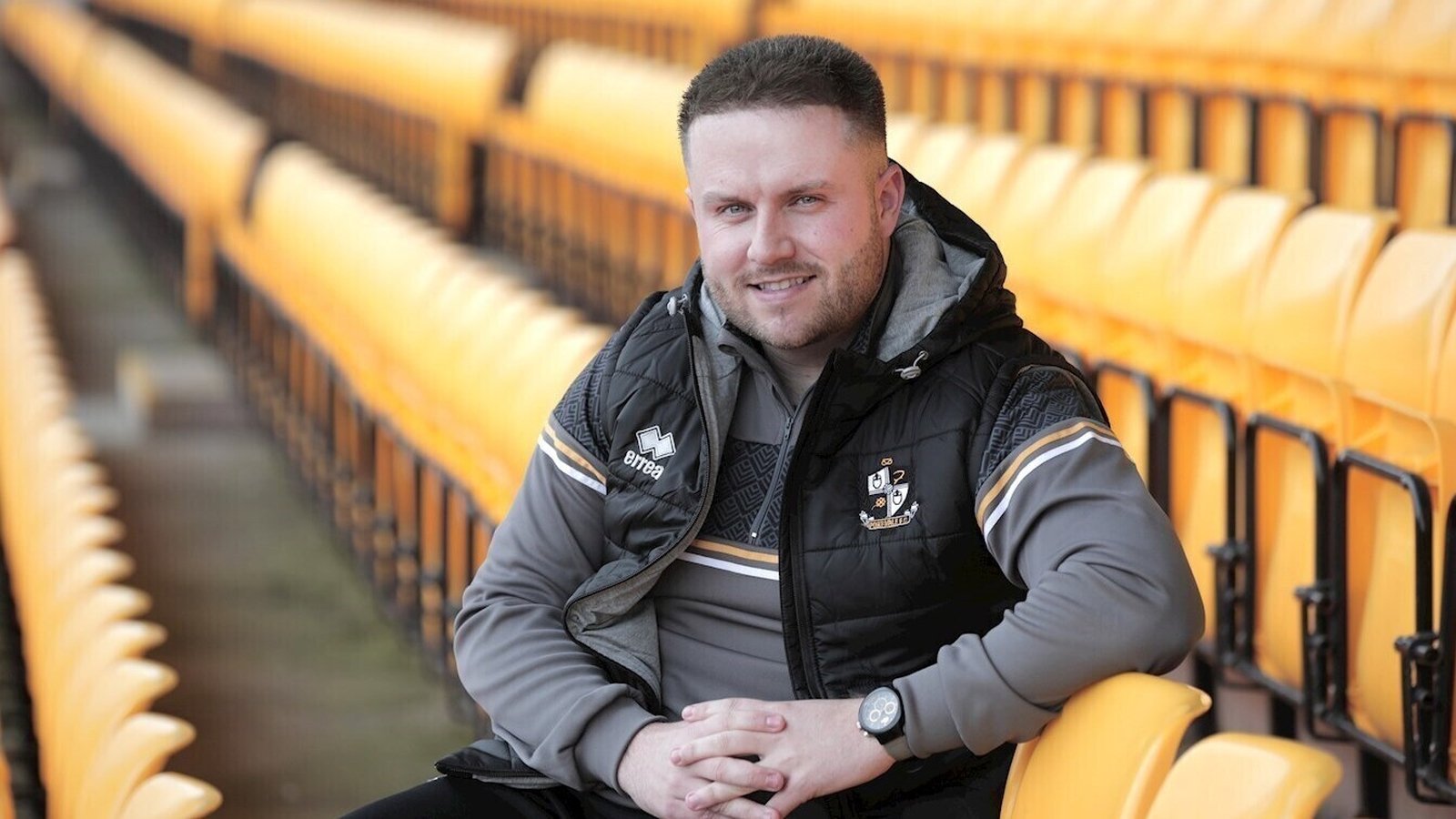 His arrival last January began a stunning run of results which led to a place in the Rock Cup final, (their traditional Cup) and a rocket rise through the league which saw them come from near the bottom to reaching fourth spot.
That secured the European finish, while they led 1-0 in the Cup final against the biggest club in Gibraltar, Lincoln Red Imps, until the 88th minute, before conceding twice in the final stages.
Dalli feels Rooney is now proving their biggest asset, helping cultivate the international feel of the group and using his experience to benefit their squad: "I believe Nathan has the chance to go on to be the national coach of Gibraltar in the next few years because of his success.
"I think he will be a good manager in the Football League in the future, like in League One or Two in England.
"I rate him very highly. He has no roof. The sky is the limit. He is someone we won't be able to keep for long."
Dean Holdsworth, the former Bolton Wanderers player, has joined as general manager and offers consultancy help in terms of possible further investment.
This morning Dalli is still trying to find a route to Ireland for their second leg with Crusaders in the first round of Europa League qualifying. Given their airport only flies to Spain, it's proving tricky, and it will prove a long journey to Seaview.
The Northern Irish Premiership side will face the 30 degree plus heat in Gibraltar in the first leg.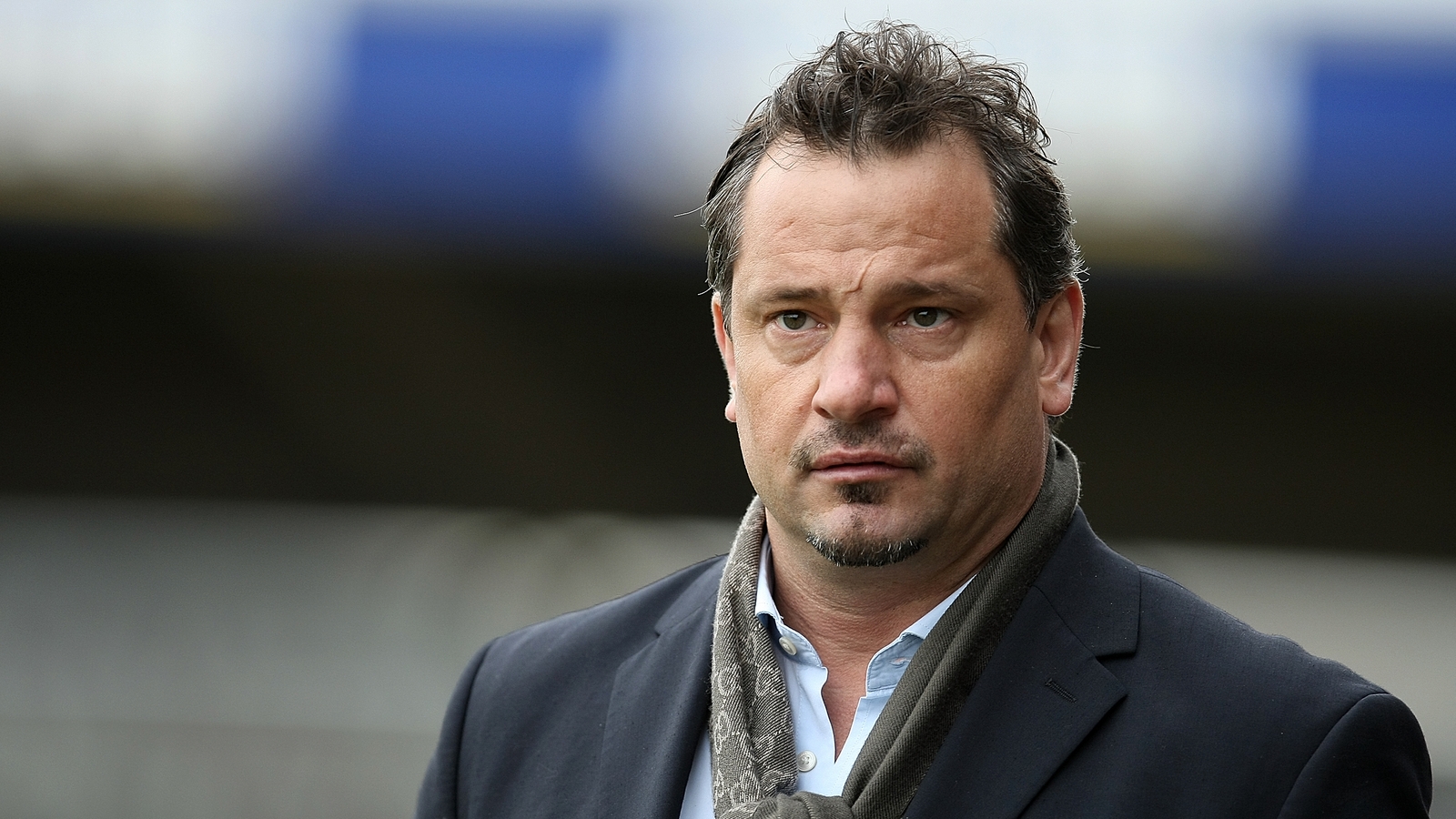 Bruno's bar and restaurant is now co-owned by Louis Perry, at the age of 28, and it still hosts the players after each game when fans and the squad meet.
"If I do say myself, it is a fantastically random story," Louis concludes.
"It's incredible and something from my point of view, it's just unbelievable really. The Conference League is a different dimension. It's just unbelievable to think that all these years ago when Mick and I were in Bruno's hatching a plan in the bar so there'd be a team to play for a kickabout.
"I think of so many stupid things that have happened along the way in trying to keep the team going.
"Somehow, if we do win, we'll be going to Switzerland to play Basel in the second round. It's ridiculous."
It's never too late to start that pub team.