David Meyler is backing former club Sunderland to begin their climb back to the big time on Saturday when they take on Wycombe Wanderers in the League One play-off final.
The Black Cats are expected to bring over 40,0000 fans to London for the Wembley showdown, all of them desperate for a taste of glory after five years laden with pain and frustration.
They suffered the drop from the Premier League in 2017 and went down again the following campaign, leaving them in League One ever since.
The October takeover of Newcastle United by a consortium consisting of PCP Capital Partners, Reuben Brothers and the Public Investment Fund of Saudi Arabia (PIF), means Sunderland's bitter rivals are suddenly flushed with the kind of money that can take you to lofty places very fast.
Meyler - who played at the Stadium of Light for five years - acknowledged that will sting Sunderland's fanatic supporters, but he's hoping Alex Neil's men can take a significant step up the ladder tomorrow.
"It's like two brothers, where one gets spoiled by the parents and the other doesn't," said the Corkman of the north-east rivalry.
"It's very difficult to explain how much football is loved up there. You get a glimpse of it looking on the telly... I've had probably 40 texts asking if I could get people tickets for the play-off final - which I can't.
"They work Monday to Friday to go and watch Sunderland or Newcastle on a Saturday.
It's life or death for them. They worship their clubs, they back them to the hilt, they travel all around the country supporting them. I admired them. I do believe Sunderland need Newcastle and Newcastle need Sunderland. Those Tyne-Wear derbies ar especial.It's pure passion.
"I played for Sunderland for a few seasons. Even when you're grocery shipping there's people coming up to you wanting to know why you;re buying X,Y or Z. They want to know what the team is, why you didn't win last week, if you've won they want to congratulate you - whatever it may be.
"They love football. They live it. It's incredible the passion they show uo there and its something I was lucky enough to experience.
"Newcastle fans just see this huge investment being pumped into their club and they feel like they're going to be challenging for Premier League titles and Champions League football over the next few seasons."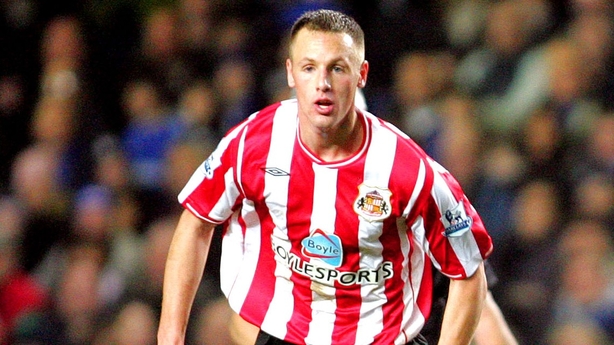 Boyhood Liverpool fan Meyler will also be keeping a close eye on the climaxes of the Premier League and Champions League.
He's good friends with the Reds captain - and his ex-Sunderland team-mate - Jordan Henderson.
The Merseysiders are still in with a chance of winning an unprecedented quadruped this season as they head for the final league game of the campaign one point behind Manchester City, and take on Real Madrid in the European Cup final on Saturday week.
And Meyler revealed that he could have landed a dream move to Anfield back in 2011.
"At the time, when I broke into Sunderland's first team, Kenny Dalglish was the manager of Liverpool. Basically, they were looking for young talent," he said.
"They were (at a game) to watch Jordan Henderson, and I think I caught someone's eye, having played particularly well. I then suffered a cruciate ligament injury, so I was out for eight or nine months.
"Years later, I met Kenny after Liverpool won the Champions League against Spurs, and he said, 'you could have been playing there if you hadn't done your knee'. But look, who knows?
"I was a young lad playing in the Premier League, I think was 20 at the time and Liverpool were looking at up-and-coming talent. I was spotted as one... it never happened."
Listen to the RTÉ Soccer podcast on Apple Podcasts, Spotify or wherever you get your podcasts.