Shamrock Rovers boss Stephen Bradley has urged "severe punishments" for any individual involved in match fixing.
It comes after events on Wednesday which saw 10 men, aged from their 20s to 60s - including League of Ireland players and officials - arrested in a series of raids in Dublin, Cork and Limerick on suspicion of conspiracy to defraud.
All 10 men arrested have been subsequently released from garda custody.
Speaking to RTÉ Sport, Hoops manager Bradley urged harsh sanctions for anyone found guilty of match fixing.
"If anyone's found guilty they should face severe punishment," he said.
"We don't need that in any sport and we definitely don't need it in football and we don't want it.
"So like I said, if anyone's found guilty there should be severe punishment."
On the potential negative impact for the image of the league, he added: "We've got to understand it's an isolated incident and the league is really progressing and really doing well.
"The standard of football is really good, crowds are up and there is going to be investment in stadiums over the next few years. There's a lot more positive news than negative news regarding the league.
"But like I said, (match fixing) is something that we don't want and we don't need."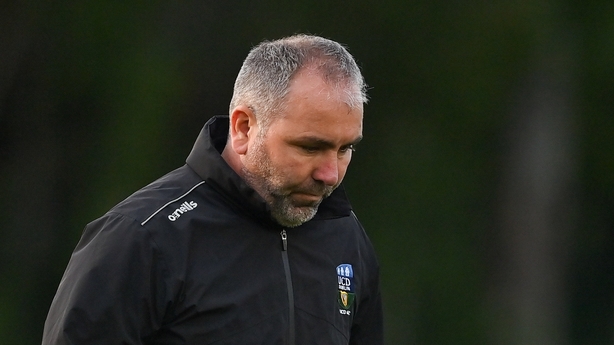 Bradley was speaking after Rovers' 3-0 win at bottom side UCD which puts his side seven points clear at the top of the Premier Division before second-placed Derry City play their game in hand on Friday against Dundalk.
"I thought we were very, very good first half," he said, alluding to his side scoring all three goals within 17 minutes through Barry Cotter, Danny Mandroiu and Rory Gaffney.
"This is why the team are champions the last two years. You show up every round, every week, home or away, big crowd, small crowd, doesn't matter. You've got to show up and respect the game and the team you're playing."
Bradley also eased injury concerns about Jack Byrne who was withdrawn before half-time.
"He just got a bang on his knee which was sore but the doctor's happy with it, the physio's happy and Jack is happy. He should be fine for training tomorrow," he said.
UCD manager Andy Myler, whose side had enjoyed an upturn in form by drawing with Dundalk and beating Finn Harps, was happier with his side's second half when they ensured that Rovers did not add to the 3-0 scoreline.
But he admitted that games against the champions would not be what his team would be judged on in their battle to avoid finishing bottom of the division.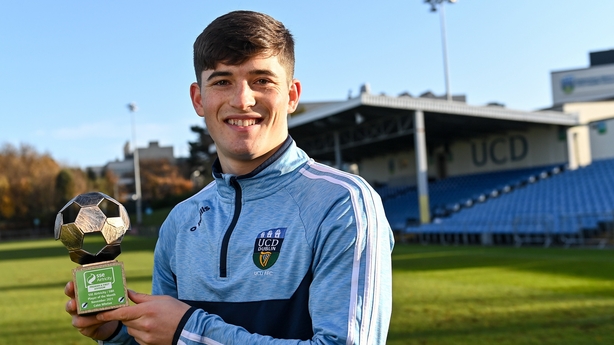 "Those games aren't going to define the season for us. We need to look forward to Monday and Friday now," he said, pointing to fixtures against Shelbourne and Sligo Rovers before a two-week break.
"We need to move on from tonight and there's more important games coming up and that game tonight needs to go to our past pretty quickly."
Myler also described Republic of Ireland Under-21 international Colm Whelan's season-ending cruciate knee ligament injury as a "massive blow" for UCD.
The striker had scored twice in the recent 2-2 draw with Dundalk before the extent of his injury sustained in Friday's win over Finn Harps was confirmed this week.
"A massive disappointment for Colm with the Under-21 break coming up which he would have been part of, looking to qualify for the Euros," said Myler, who described the player as, in his view, "no doubt UCD's best ever striker".
"We're more disappointed for him than we are for ourselves because he was likely to move possibly to the UK over the next couple of months. That will have to be put on hold now. But we'll all rally around him and we'll do the very best for him here at the club.
"But he'll get back. He's always been a good healer from injuries and we hope this is not different."
Listen to the RTÉ Soccer podcast on Apple Podcasts, Spotify or wherever you get your podcasts.