Liverpool and Chelsea meet in an FA Cup final on Saturday evening that seems slightly out of place, sandwiched between midweek and Sunday Premier League fixtures.
The once season-ending showpiece final feels a bit more of a sideshow to the all-conquering Premier League narrative, with the league title, European places and relegation matters taking up most of the headlines and headspace in the build-up to the game.
Liverpool are still hoping to catch Manchester City in the league race and have the Champions League final with Madrid to look forward to, while off the pitch matters at Chelsea have left a cloud of uncertainty surrounding their future.
All of which means that we go into a final that feels like it's snuck up on us.
You'll always have the traditionalists reminiscing fondly about the eight-hour build-up on the BBC and the dodgy cup final songs and even dodgier cup final suits but this year more than ever, the diminution of the FA Cup's status is laid bare.
That's not to say that there's not plenty to get excited about at Wembley.
The league title may be slipping away from them but Liverpool are aiming to keep their quadruple hopes alive and win the competition for the first time since their famous Steven Gerrard inspired triumph over West Ham in 2006.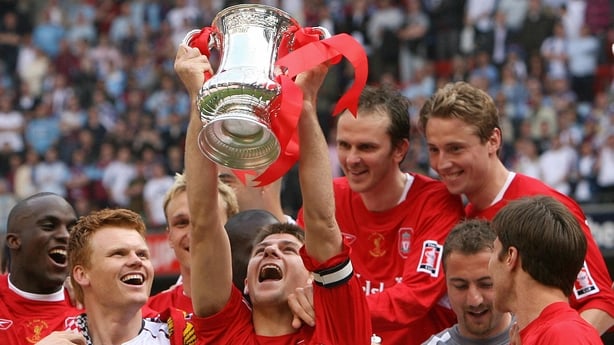 Chelsea meanwhile have become synonymous with the competition over the last five years with four appearances in the final, albeit with just one win, coming against Manchester United in 2018.
The two sides both met at this stage of the competition back in 2012 with Roberto Di Matteo's Chelsea edging out Kenny Dalglish's decidedly 'rebuilding phase' Liverpool 2-1.
That was Liverpool's last appearance in the cup final and for Jurgen Klopp, it's been far too long.
'We're really desperate to win it," he said. "We have an opponent who are the same. We last won it in 2006, they've won it three or four times since this. They are cup specialists, but we want to give it a try, a proper try.
"It would mean the world to us, that's the truth. This is a special group. We will give it a real go against an opponent who will do the same.
"We had only a few weeks ago another final which felt like a World Cup final and now a few weeks later in the season, so I'm pretty sure a lot of people around the world will watch this game - hopefully we can use this power.
"[It's a] special game. Massive, massive, massive. For some of us the biggest in their career. We want to enjoy it and deliver it for our people."
The FA Cup is the one of the few trophies to elude Klopp as a manager but he'll have to do it with a squad that is increasingly feeling the effects of a grueling season.
Liverpool's European exploits along with their domestic cup runs means that they will play every single possible game this season and despite their impressive squad depth, that schedule appears to finally be taking a toll.
The Reds will be without perhaps their most important midfielder Fabinho, who is a race to be fit for the Champions League final, while there were signs of tiredness and lethargy in their most recent games against Tottenham and Aston Villa.
Chelsea too are feeling the effects of a prolonged season with their winter trip to Abu Dhabi for the Club World Cup meaning that they'll play 63 games before all is said and done this term.
Manager Thomas Tuchel is hoping that the walking wounded duo of Mateo Kovacic and N'Golo Kante are able to push through the pain barrier to line out at Wembley.
Kovacic is suffering from an ankle injury which was exacerbated by Dan James' red card lunge during Chelsea's midweek clash with Leeds, while Kante has been carrying several niggles for weeks now.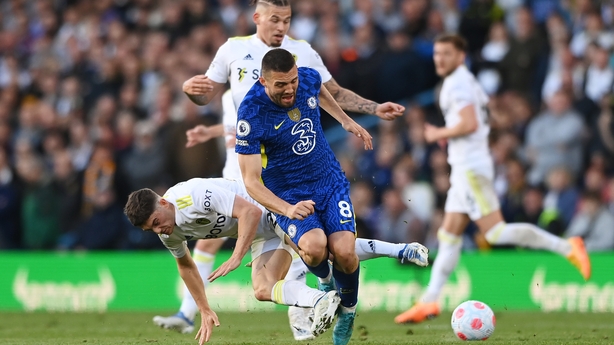 The Chelsea boss explained how Kovacic is willing to play despite his injury and he said: "Mateo wants to try it and the medical department gave the green light to try it.
"The ligament is already stretched from the last incident, so there's no new injury but heavy pain, and it's heavily swollen.
"We're hoping that maybe time is enough that he makes it. But we will try it in training and then we will know about it some time after that.
"He knows what it takes to also sometimes put the ego aside and serve the team, he's a fantastic guy and player.
"We missed him too much this season, we missed him over many weeks. We missed Jorginho and N'Golo Kante too and that cost us a little bit.
"He's so ambitious. And he's been excellent in the games against Liverpool this season. So we'll see.
"We will also try for N'Golo," added Tuchel. "It is the time now to take calculated risk, with it being the cup final."
Two tired teams, carrying injured players into a game would usually mean that we're in for a disappointing final but that might not be the case this time around.
Liverpool's high line and attacking intent has been increasingly reliant on the presence of Fabinho in big games under Klopp with the defensive midfielder mopping up in front of the two centre defenders to allow the full-backs to push up.
Jordan Henderson will most likely fill in for Fabinho there but he's not as defensively astute and there will be gaps for Chelsea to exploit.
Kante often fulfils a similar role for Chelsea and with him operating at less than 100% in terms of fitness, Liverpool will be hoping that his struggles may leave gaps that aren't usually there in midfield.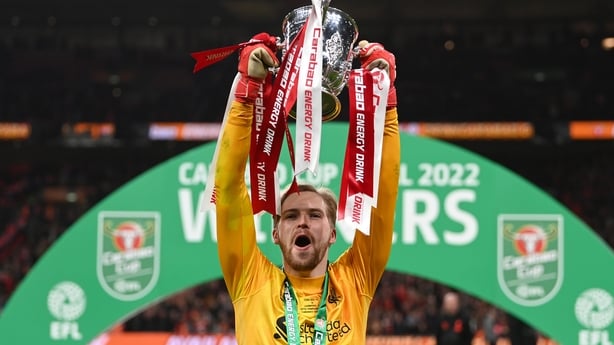 There's been little to chose between there two sides in their meetings this season.
A 1-1 draw and a 2-2 draw in the league was followed by a 0-0 in the League Cup final with Liverpool coming out on top in a mammoth penalty shoot-out in which Caoimhín Kelleher scored what turned out the be winner spot-kick.
Today's final could be different and will hopefully be a more open and end-to-end affair given the absentees, injuries and the fact that both squads are running on fumes. Errors and fatigue look likely to play a part and while we won't get either side at their best, we might get them at their most entertaining.
Only twice since 1991 have both teams shared more than three goals in a final - the 'Gerrard final' in 2006 and 2014's edition between Arsenal and Hull, which ended 3-2 to the Gunners delivering.
However all the ingredients are there for a high-scoring, high octane encounter to prove that there's still magic in the cup.