Troy Parrott signed in for international duty and almost immediately was sent out to speak at length with the assembled press at the FAI headquarters in Abbotstown on Monday afternoon.
Sitting at the top table, his palms are sweaty, knees weak, arms are heavy; he's nervous, but on the surface he looks calm and ready.
"You only get one shot," said Parrott. "Do not miss your chance to blow, this opportunity comes once in a lifetime…!"
Granted the young Dubliner did not go full Eminem and recite the entire Lose Yourself lyrics, yet it was clear that recent loan moves, most notably the misadventures to Ipswich and Millwall had, in fact, snapped young Parrott back to reality.
Not very long ago, the former Belvedere boy was making his Premier League debut for Tottenham, receiving a gift of the match ball from manager, Jose Mourinho, but such is the nature of teenagers trying to make it in the top-flight, they are oft farmed out to the lower leagues to gain experience, sink or swim to a certain extent, a chance to grow up and return ready to rumble.
With his immediate future secure at Spurs having signed a three and a half-year contract in 2020, Parrott hit the road, a short hop across the capital to Cold Blow Lane to sign on loan with Millwall in the Championship to start the 2020-21 season.
An injury-interrupted short spell would come to a conclusion the following January, before it was a trip further afield and a division down as Parrott travelled east to East Anglia, parking up at Portman Road.
Back to his parent club Spurs for pre-season after playing 18 times for Ipswich, but just netting twice, Parrott was again back on the road, this time MK Dons, 50-odd miles from his north London base, remaining in the third tier of English football.
Yet still Parrott was struggling to settle and found himself out of the starting XI as 2021 drew to a close, an ill-disciplined red card not helping matters at his new club.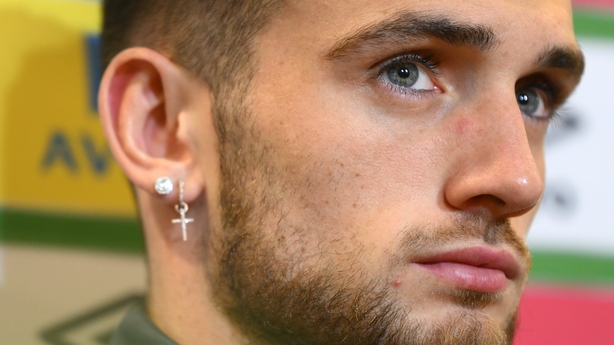 In January of this year, the curtain was coming down on Parrott's teenage years, yet those teenage dreams were thankfully still illuminating the mind of the stylish striker, and since turning 20 on 4 February, he has been an ever-present in the side that is now pushing for promotion.
"I think it was just realising some stuff and growing up as a person and as a player," said Parrott, explaining his return to form.
"When I was in and out of the team, I just realised that ultimately you get one shot at this football game, and where I was at the time wasn't helping me get to where I wanted to get to.
"And I realised I just needed to do more. I needed to be playing if I wanted to get to where I wanted to get to."
Parrott felt that he did not have to make dramatic changes, but paid particular attention to his work ethic having perhaps underestimated the quality of the lower leagues before he made a move from Spurs.
"I didn't need to change anything off the pitch. I was living how I should have been. I have my family around me which is good for me so most of it was just on the pitch stuff."
"I think it was more just something in myself. I obviously wasn't going to let it go by me, and give it 110% every game. Obviously working hard for the team is what kept me in the team for a lot of those games, and the goals and the assists will come if I keep giving it 110%.
"Ultimately, I think people go on loan to improve as a player and hope that it develops them in the long run, and seeing what League One and Championship is like is really good.
"I thought the levels would be a lot different when I first went out on loan but it turns out they're not. The Championship is a really tough league and so is League One, but I am just happy I am out and getting game time."
"I think the most important thing is how you train. You should train how you play and that's one of the things I have picked up while I have been out on loan."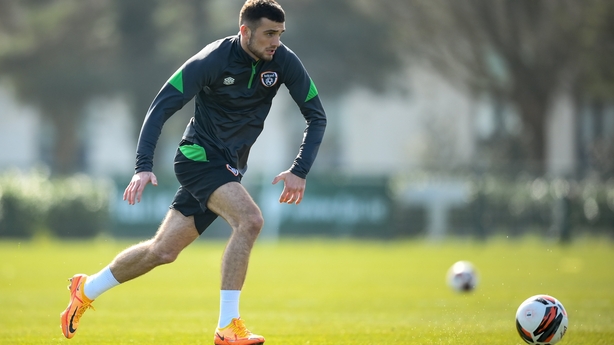 Train as you play, an age-old mantra for sporting folk, and one that Ireland manager Stephen Kenny fully appreciates, and someone who is delighted to see Parrott hitting form at club level.
"Most people would realise the importance of training well to play well. You bring your form in training into the games," said Kenny.
"You replicate match situations in training, you try to create sessions on the training ground as a coach that replicate a match environment. Players want to have situations where they find themselves in similar situations in training as they do on match days. If you are finishing well or playing well in training, that can manifest itself in games."
Kenny has been working with Parrott for a number of years since managing the Ireland Under-21 side, and while the manager has afforded him senior international experience, he admitted that he needed to see that club form to justify picking him for the upcoming games with Belgium and Lithuania.
"Troy has had to sacrifice himself a little bit for the team at MK Dons. He's had to play in a variety of positions," said Kenny.
"He lost his place for a little period where you are thinking, right, he's got a job to do to make sure he stays in the international squad, because this is little test for him.
"But he knuckled down and he had about six consecutive matches where he played the full 90 minutes. Even though the manager was making three substitutions in the attacking areas, he was the one who was never taken off.
"He is still a young player and he has done well. He has not probably scored the amount of goals he'd like to have scored, but he has sacrificed himself. He got two last week against Cheltenham, but he has certainly sacrificed himself for the team and has put in tremendous work and has been a great teammate to the players."
Kenny admitted that he has spoken at length with Parrott after attending his games, however, the manager gives the player all the credit for fighting for his future and feels that he is only going to get better.
"I'd be in regular contact with him and obviously I've been to their games and met him afterwards," said Kenny.
"Nobody deserves credit, only himself for knuckling down and realising the amount of work he had to do to get himself right.
"I think he is going to improve from here and he will only get better."
Follow the Republic of Ireland v Belgium this Saturday (kick-off 5pm) via our live blog on RTÉ.ie/sport and the RTÉ News app, or listen to live commentary on RTÉ Radio 1's Saturday Sport.