Middlesbrough boss Chris Wilder said it would be an "incredible achievement" if his side can reach the FA Cup quarter-final.
Boro's reward for knocking out Manchester United in the fourth round is a home tie with Tottenham on Tuesday, with a spot in the last eight on offer.
It would be another huge scalp if Boro, who lost 3-2 at Barnsley on Saturday, could get past Spurs and Wilder says it will be a big ask.
"Personally, it really doesn't mean anything to me. I'm a club man, a team man and a team player," he said in his pre-match press conference, reported by the Gazette.
"What does it mean for the football club and what can it do for the football club? I think that is a better question.
"What would it mean for the club to get into the quarter-final of the FA Cup? I think it would be an incredible achievement but obviously we understand, as we did when we went to Old Trafford, that a lot of things will have to go for us and we'll have to be at our absolute best to give ourselves the best possible opportunity.
"We'll certainly have to be better than we were in the first 15 minutes at Oakwell on Saturday."
Having already seen off United at Old Trafford in a televised tie, their run in the competition could be a handy financial earner for the club.
"This run will definitely help us financially, and I will be asking the question at the end of the season as all managers do," Wilder added.
"But the owner gives an incredible amount of backing to myself, and has done for previous managers too.
"We're not a football club that plays 'football casino' where we're gambling. There has to be a level of respect and a sensible approach for long-term success.
"Some supporters will always want their club to chuck everything at it but I think our supporters are realistic in terms of what Steve [Gibson] has done for the football club, and what he will continue to do."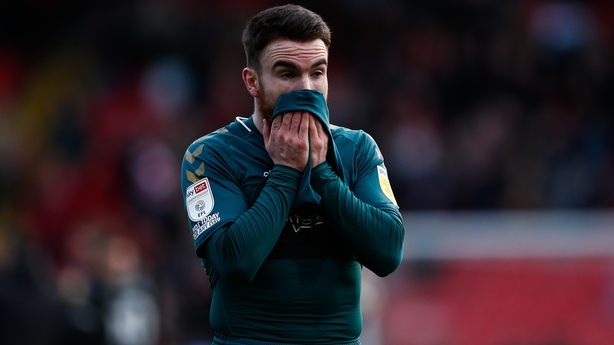 Tottenham boss Antonio Conte has warned it will not be simple for his side to win the FA Cup this season.
Spurs are hoping that this is the year that they finally end their 14-year trophy drought, but have a long way to go.
Even if they beat Middlesbrough, with Manchester City, Chelsea and Liverpool all still in the hat, they would not be among the favourites to lift the silverware in May.
Conte does have a good record in the FA Cup, though, having been to the final in both of his seasons as Chelsea manager, winning one and losing one.
He is targeting a hat-trick with Spurs, but knows what is in store.
"To win trophies in England, as I said before, is very difficult. At the moment it's easier to win in Europe than England," he said.
"When you start to play the quarter-final, semi-final, final, you have to fight against a top, top team that probably could play the final of the Champions League.
"It's important to continue to go through in this trophy. This happened in the Carabao Cup, don't underestimate the semi-final Tottenham reached. Because the final was Chelsea v Liverpool, so to reach the semi-final in this moment was a good result for Tottenham.
"For sure this has to be a boost to push us to improve the level, to be competitive, to try to meet a trophy as soon as possible.
"Because if I speak about the future, you don't understand the time that we need. For sure it'll be important to improve the level and fight to win a trophy. But I repeat, to win a trophy now is very difficult.
"For sure it's a great competition and previously I was lucky to reach the final two years in a row. I'd like to continue this tradition for Tottenham, especially for my players, especially the fans and the club. Not only for me.
"But you know this trophy is not simple or easy, and tomorrow we have to face Middlesbrough, a tough game. Middlesbrough eliminated Manchester United from this competition."
Spurs will pick a strong side at the Riverside, not that they have much option as they have a thin squad and named four academy players on the bench during the 4-0 win at Leeds on Saturday.
None of Spurs' injured players will return against Boro, with Oliver Skipp (groin), Japhet Tanganga (knee), Rodrigo Bentancur (ankle) and Lucas Moura (knock) out.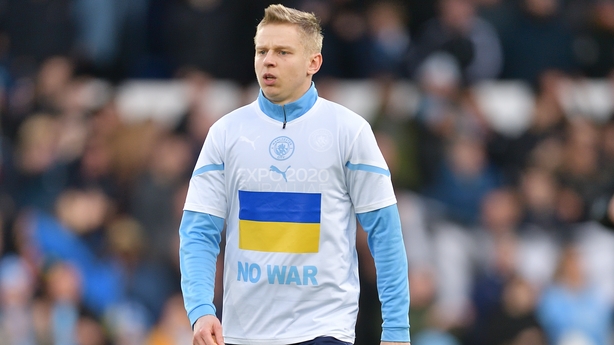 Manchester City's Ukraine international Oleksandr Zinchenko is set to play in tomorrow's Cup tie at Peterborough, manager Pep Guardiola has said.
Zinchenko was visibly moved by the displays of solidarity with his homeland, in the wake of Russia's invasion of the country, during City's Premier League game at Everton on Saturday.
The full-back was an unused substitute at Goodison Park but is poised to return to the field as City travel to the Championship strugglers in the fifth round.
Speaking at his pre-match press conference, Guardiola said Zinchenko was "absolutely fine" and in the right frame of mind to play.
Guardiola said: "I think it will be good for him to play and show the reason why he is here. He is a magnificent player (and) needs to play football."
Zinchenko attended an anti-war vigil in Manchester last week and on Monday added his voice to calls for Russia to be excluded from international sport.
The 25-year-old shared a statement on Instagram calling on governing bodies to ban Russia and its athletes from international competitions and impose restrictions on the country concerning media and sponsorship.
City head to the Weston Homes Stadium after moving six points clear at the top of the Premier League with a controversial 1-0 success at Everton.
Phil Foden's 82nd-minute effort proved decisive, but Everton felt they were denied a late penalty for handball against Rodri by referee Paul Tierney and have made a formal complaint to the Premier League about recent decisions by officials in their matches..
The incident was reviewed by VAR, but Tierney's original decision stood, much to the consternation of the hosts and bemusement of numerous pundits.
Even Guardiola accepts City may have got lucky:"The pass of Deli Alli looks offside but, Richarlison, if he is not offside it's a penalty."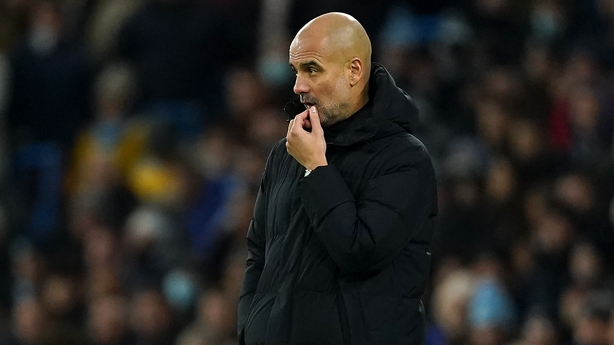 Guardiola, whose side were beaten in their previous outing by Tottenham, now wants to take advantage of the issue to rebuild momentum.
He said: "It's one game. If we lose the next game the momentum is over.
"All the time Goodison Park was difficult for us. The celebrations were exceptional because we knew how difficult it was – a good example of what we will face in the last 11 games of the Premier League.
"Every game will be quite similar. We will have to suffer and struggle and we are able to face it."
City will be strong favourites to prevail against a Peterborough side languishing at the bottom of the Championship.
Posh have not won in the league for more than two months and last week parted company with manager Darren Ferguson, replacing him with Grant McCann.
Guardiola said: "It is one game, a final. Of course they are not in the best position in the Championship, but it is a game in a stadium with conditions that we will have to adapt to.
"We will prepare well to try to go through and get to the quarter-finals."
There was also a managerial departure in the top flight at the weekend with Marcelo Bielsa, a long-time role model for Guardiola, leaving Leeds.
"I'm so sorry for him," said Guardiola. "His legacy is there, in the Leeds city and club, and I'm pretty sure with the players. His influence is massive.
"Unfortunately all managers are subject to results, and maybe they were not good, but the games played in three or four seasons at Leeds were spectacular to watch and I wish him all he best in future."
McCann has returned for a second stint in charge of Posh but was unable to prevent them losing 3-0 at home to Hull on Saturday.
While he has no fresh injury concerns following the defeat, the quick turnaround means he is likely to shuffle his pack. Dan Butler (ankle), Mark Beevers and last year's FAI U21 Player of the Year Jack Taylor (both hamstring) remain sidelined. Sammie Szmodics, who trained with the Ireland squad last summer, is available.
"We're playing against one of the best teams in the world at the moment. So, all we can do is go and look forward to it, the boys are excited about it," said McCann.
"I take myself back to when I was playing. It's one of these games you think: 'Well, it's an opportunity to go and show everyone'.
"The games on TV, it's going to show people what we are about, what you're about as footballers – there's nothing to be scared of, really.
"Yes, they are one of the best teams in the world but they should just go and embrace it. No one from the outside looking in will give us any sort of hope of winning the game.
"So the boys need to embrace it, go and play with a smile on their face and see what happens."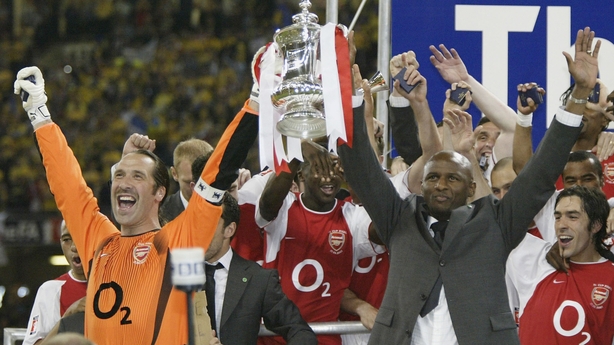 Patrick Vieira will not draw on past FA Cup glories to motivate his Crystal Palace players ahead of their fifth-round tie against Stoke.
Vieira is one of the competition's most successful players – winning on four occasions with Arsenal and once during his short spell at Manchester City.
He is also bidding to become only the 16th person to win the FA Cup as a player and manager, and the first since Gianluca Vialli did so as Chelsea boss in 2000.
But speaking prior to Palace's home clash against Championship side Stoke tomorrow, Vieira said: "I never talk about my past in general.
"As a manager you just want to do well in every competition and if you win the FA Cup it would be a dream come true.
"But there is a long way to go and we have an important and difficult game against Stoke.
"They have done really well in the competition, they have nothing to lose, and when you look at their starting 11 they have players with Premier League experience so we will have to be at our best to win the tie."
Vieira, 45, won the cup in his second season as an Arsenal player in 1998 before further triumphs in 2002 and 2003.
He struck the decisive penalty in a shoot-out against Manchester United in 2005 – his final kick for Arsene Wenger's side before moving to Juventus.
In 2011, he came on as a 90th minute substitute in City's 1-0 victory against Stoke.
"I will always remember the first and last FA Cups with Arsenal and the one with City," he added.
"The first time with Arsenal, I really got to know the love and the passion of the FA Cup from the fans, and the last kick I had with Arsenal – after spending nine years there – to win the FA Cup was special.
"I was stopping my playing career at City when they won the Cup. It was a time when they were really building a strong team and to be part of that group was a good memory for me."
Eleventh in the Premier League, Vieira's Palace could be seen as a dark horse to win the competition.
He added: "We want to go as far as we can. The tie is at home and a home tie is massively important.
"There are no easy games in the Cup and we have to be ready mentally and approach that game with the same type of intensity as our last game in the Premier League.
"What we want is to compete, win games and build confidence and momentum and we want to go to the next round and that is why we will compete at our best to try and win the game."