After Liverpool's dramatic victory over Chelsea in the Carabao Cup final, Caoimhín Kelleher admitted that he still wasn't sure that he had scored the penalty that gave the Anfield club a ninth success in the competition.
The Corkman won the battle of the goalkeepers against Chelsea's Kepa Arrizabalaga, scoring the decisive kick.
His opposite number - sent on specifically for the shootout with two minutes of extra-time remaining - blazed over as the spot-kicks finished 11-10 after 21 of 22 efforts were perfectly dispatched.
Kelleher, speaking on Sky Sports, reflected on the penalty drama and his role in it.
"It's a mad one. I thought I'd save one. I didn't but I got close to a few. When it came down to me I didn't even think I had scored the winning penalty, I didn't realise I scored the winning one."
In his earlier career the Liverpool No 2 did play outfield and when asked about whether that helped in taking the 21st kick, he added: "I think it was more hit and hope! I got close to a few, but all the penalties were very high quality. Thankfully we were able to win."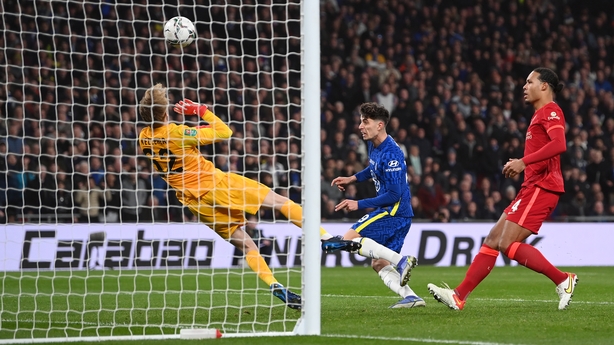 Commenting on Kelleher, Liverpool manager Jurgen Klopp said: "In professional football there should be space for sentiment.
"He is a young boy, we ask him to do a lot, he starts playing in the competition and then we get to the final and I tell him he cannot play?
"I am two things, a football manager and a human being and the human being won this time and it is so nice that it paid off. He deserves it."
Of course Kelleher will now find a special place in Anfield folklore after this final after when he quoted what Klopp said to him after the game.
"He just said well done for scoring the winning penalty. There's a wall at Anfield with all the goalies who have won a cup, he said 'now is your chance to go on that'".