Oleksandr Zinchenko is available for Manchester City this weekend, but fellow Ukranian international Andriy Yarmolenko has been given time off by West Ham amid the crisis in their home country.
Zinchenko attended a demonstration in Manchester city centre on Thursday evening following the invasion of his home country by Russian forces.
City manager Pep Guardiola said the player is available for selection against Everton this weekend.
"He is worried," Guardiola said. "What would we feel if in our country where we were born and have family and friends innocent people are being killed? How will you feel? I guess that's what he feels. Of course, the team and the club is close to him, unconditionally of course...
"Oleks is an incredible, strong guy - really, really one. Of course it's not easy at the moment but playing in the training session yesterday he was brilliant so he's ready to play in case he has to play."
Guardiola said he had no issue with Zinchenko, who has 45 caps for his country, attending Thursday's demonstration.
"What would you do if someone abroad attacked the UK?" he said. "How would you react? How would you feel? It's what he feels.
"Unfortunately around the world, there are many wars - this is a new one. It's more than a pity because innocent people are dying when these innocent people just want to live in peace."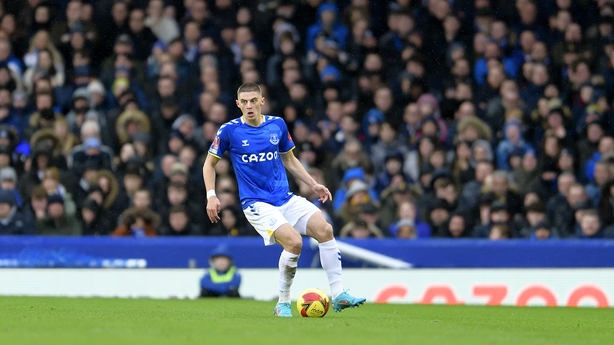 Everton's Ukraine international Vitalii Mykolenko is being given all the support he needs, according to manager Frank Lampard.
The defender wrote in a post on Instagram on Thursday about hearing "the anxious voice of my parents who are looking for an opportunity to protect themselves" in their homeland after the Russian invasion.
"He is OK. I've spoken to him, the club have spoken to him," said Lampard.
"He has every bit of support we can possibly give him from our end in terms of personal touch, club support if and when he needs it.
"Who knows how we can help him? It is ultra-important he feels that from us.
"The decision whether he plays or is available is for me and him to speak about."
West Ham meanwhile have given Ukrainian winger Andriy Yarmolenko some time off due to the conflict and will miss the visit of Wolves.
"He's not in a very good position at the moment," said manager David Moyes.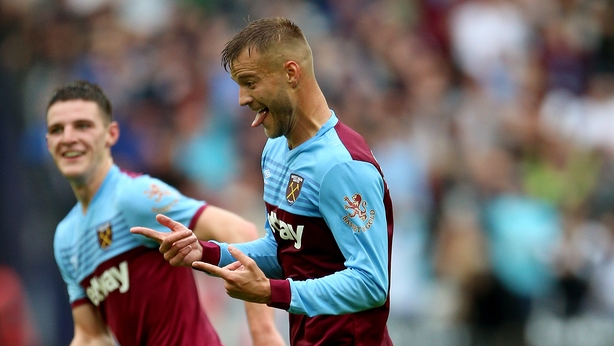 "We've given him a few days off. We'll do all we can to help him, it's a really difficult time for him and his family.
"I spoke with him yesterday and he was upset, which you can imagine. We just hope his family keep safe."
West Ham were handed a tough Europa League draw against six-time winners Sevilla.
But Moyes is relishing the challenge of travelling to the Ramon Sanchez-Pizjuan Stadium - where the final will also be held.
"I think it's the pick of the round," added Moyes. "They've won it multiple times.
"Sevilla is a really tough game - but it would be good to get used to the stadium.
"We've played well in Europe and we'll take a big support to Seville and really look forward to it.
"There is more pressure on them than there is on us because we're new to it. We're getting used to it and hopefully we'll get more used to it in the future."