Talk about the length of Stephen Kenny's next Republic of Ireland contract and past results is just "outside noise", according to David Meyler, with the former international adding that as long as the national side keep progressing there is no reason the Tallaght native "can't stay there for as long as possible".
Meyler, who has 26 senior caps to his name and is now part of the Ireland Under-17s coaching set-up, believes Kenny should get an extension beyond next July, but was not prepared to say how long such an extension should be.
Speaking at the launch of the the 2022 SPAR FAI Primary School 5s Programme, he said: "Such a decision is above my pay grade, but he does deserve a new contract."
Like most observers, Meyler was impressed with the upturn shown towards the latter end of Ireland's World Cup qualifying campaign.
"I think there was a massive improvement towards the end of the campaign; the results and the performances certainly picked up," he added.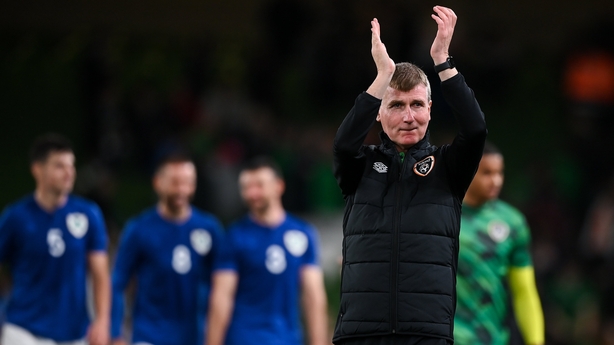 Kenny's squad is full of fresh new faces, many of whom blossomed during 2021. A product of improved development structures, says Meyler, who also believes that using and nurturing this talent even more should be Kenny's main focus and that the contract issue will take care of itself.
"I'm fortunate to be working with the Ireland Under-17s over the last few seasons so I have an insight into the development structures and the fantastic work that has been done right up from the 15s to the 21s.
"You talk about the young crop of players - Gavin Bazunu, Dara O'Shea, Jason Knight, Jayson Molumby, Adam Idah, Troy Parrott and Aaron Connolly. And then if you look at the lads I would have played with - Jeff Hendrick, Robbie Brady, Seamus Coleman and James McClean. There is an age gap between the two groups. There was something missing in the balance, in the structure of bringing players through for too long.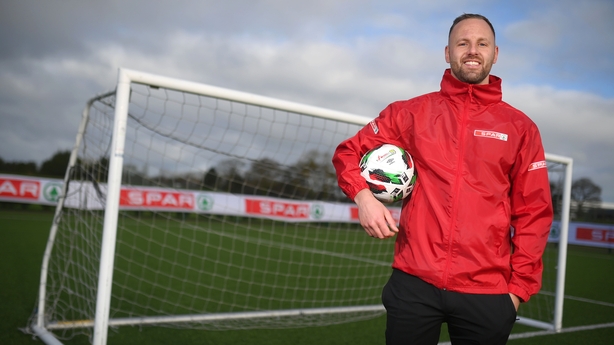 "You can see now the work that is going on with the underage; the FAI getting involved with schoolboy football and the development from Under-15s. Stephen worked with a number of the lads at Under-21 level, and now they have progressed to the senior team.
"Adam (Idah) has scored (for Norwich in the Premier League) his first goal. It's fantastic these boys are very young and are starting to carve out a career for themselves. It's a massive positive that he has such a number of good, young players coming through.
"How long any new contract for Stephen is is not up to me. I would love to see him see out the Nations League. It's an opportunity for us to do well. As the old saying goes if you look after the grass, everything else looks after itself.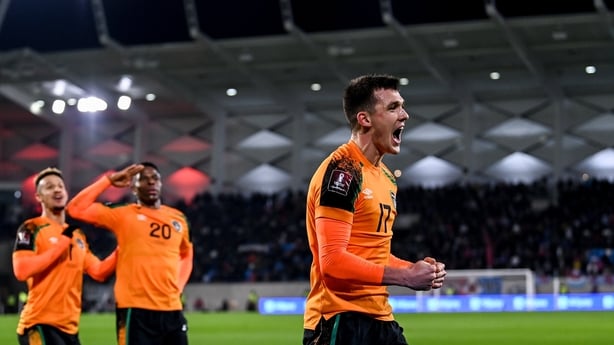 "I don't personally know Stephen, but if he concentrates on the team and keeps the progression going from the last few games, continues that into the Nations League with the same attitude and mentality, then everything outside should look after itself. The contract will be there, so things should be fine.
"What really matters is Stephen's message to the players and to his backroom staff. I think we've seen in the last few games that results have improved. If that continues there is no reason Kenny can't stay there for as a long as possible."
Football is a results business and, while Meyler believes it's only natural that you get the flak if you don't win games, he adds that some of the commentary from outside is only a distraction.
"If you win you're right and if you lose you're wrong. Stephen came in and wanted to change the philosophy and the style in which Ireland play. It has taken time. The results have improved and players are enjoying it. It's a lot of outside noise, it's created in the media. It's all different people with different personalities and different opinions."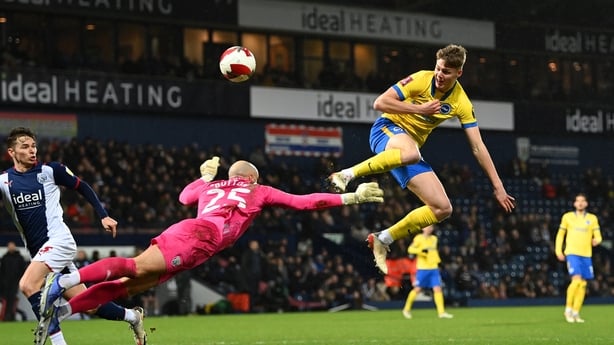 One player that Meyler is keeping a particular eye on is Evan Ferguson. The Under-21 international is starting to make an impression at Brighton.
"Evan is a fantastic striker. I worked with him with the Ireland Under-17s. The boy has a natural ability to score goals. He's in a fantastic place for his development at Brighton. He needs to keep playing, keep learning, keep improving. The boy has got a bright future. He's not the only one but I have hopes for him. He has great ability and will go far in the game."