The second tier of the League of Ireland is never without its moments. There wasn't much in way of a title race as Shelbourne took top honours – and it still wasn't enough for the board to retain their manager – while the promotion play-offs defied expectations to produce a Premier Division side for next year.
There were failures as Galway United and Bray Wanderers missed out on reaching the play-off decider. Two clubs became one before the year was out. Lets look back on some of the highlights.
---
A – A City rising.
The slogan given to Cork City's bid to return to anywhere near their former glory. After a miserable first half of the season, the young talent at Turner's Cross began to express itself and Colin Healy has shown himself to be shrewd in the dugout. Cian Murphy came up with 11 goals and their recruitment in the off-season for the 2022 season has been quite clever. Attendances rose and finally the dark clouds over the club began to lift. The misery may be about to come to an end for the fans who have been suffering in recent seasons.
B – Brandon Kavanagh.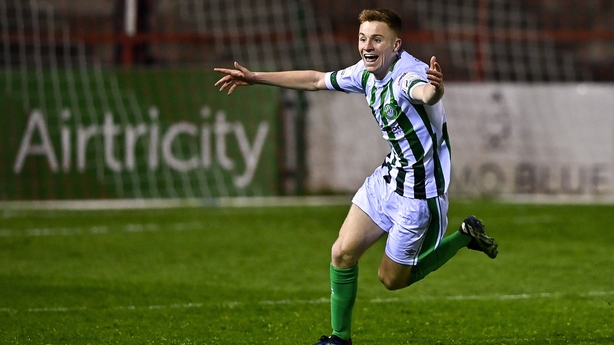 The midfielder was a star performer for Bray Wanderers once again and transferred from his parent club to Shamrock Rovers for a five-figure sum at the end of the campaign. The highlight was a screamer to help Bray reached the final of the First Division play-offs. It will be fascinating to see how the Republic of Ireland Under-21 international rates in the Premier Division. There was no room at the inn at Tallaght Stadium but that doesn't mean a lot with their midfield riches. It could be a smart move by Derry.
C – Cabinteely's decline.
Cabinteely finished the season extremely poorly when many had figured they could be in the play-off picture. They had 12 defeats in their final 15 matches in all competitions as their season totally ran off course. In the end they would depart the division altogether following their partnership with Bray Wanderers.
D – Paul Doolin's return.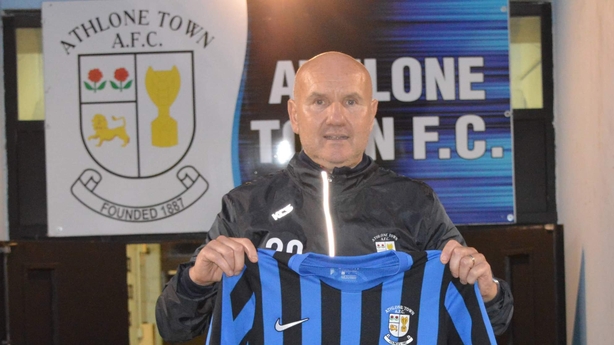 Hopes were high for Athlone Town in 2021 after some big-name signings. Unfortunately, Adrian Carberry couldn't deliver a promotion challenge and it led to a change in management at Town late in the season. They turned to a man out in the cold in a bid to turn around their season. Paul Doolin returned to the dugout. Doolin was appointed on a short-term deal in August and won three of eight games. It wasn't enough to get into the play-offs and then opted not to continue in the role, citing travel issues. It was great to see the veteran manager back in the league, albeit for a short spell.
E – Eamonn Deacy Park.
The ground was rocking as the season came to an end. As always there are sleeping giants in the second tier and the evidence was present at some important fixtures, none more so than when at Eamonn Deacy Park over 4,500 watched Galway United's play-off match. It had been many years since such a big crowd greeted a First Division match. Sadly for the Tribesmen despite dominating for much of the tie against Bray Wanderers. Despite the hammer blow of missing out on the chance to go for the Premier Division, next season looks an even bigger opportunity for John Caulfield to go for automatic promotion this time.
F – Lisa Fallon.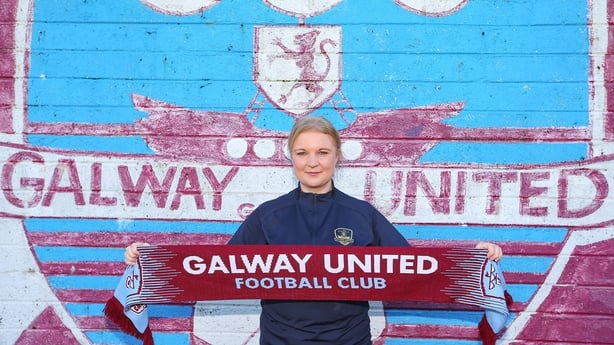 The trailblazing Lisa Fallon was assistant to John Caulfield at Galway United but departed the club at the end of the season following their failure to go up and a position at FIFA emerging for the RTE Soccer analyst. Caulfield will rejig his backroom team ahead of the 2022 campaign.
G – Goal from a restart.
OH MY GOD! 🤯

Absolutely incredible goal by Glen McAuley to score his hat trick and equalise for Athlone Town, the game goes to penalties! 😱@AthloneTownAFC 4-4 @WaterfordFCie

Sign up 📺 | https://t.co/vfkMjbvRwA#LOITV | #LOI pic.twitter.com/p4lSjUewI6

— SSE Airtricity League (@SSEAirtricityLg) July 23, 2021
Okay, it came in the FAI Cup, but Glen McAuley's strike from the halfway line when it looked like Athlone Town had been beaten in the FAI Cup was something truly special. The trajectory, the accuracy, the timing. Athlone would go on to lose but this one scored in the 124th minute hasn't been forgotten.
H – Cathal Heffernan.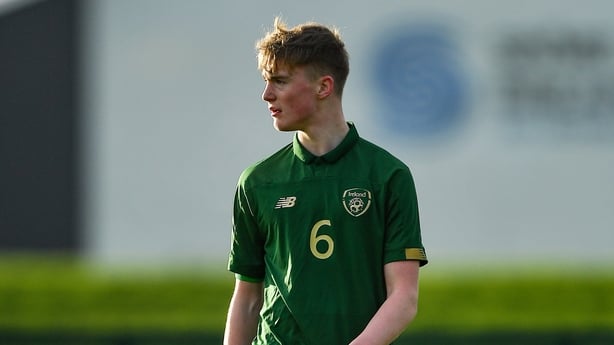 The 16-year-old, son of Olympians Rob and Marian – made his senior debut for Cork City late in the campaign to become their youngest ever player. He signed his first professional contract and is the current captain of the Republic of Ireland Under-17 side. He will certainly go on to play more matches for Cork next campaign and is not the only talented teenager in the league. Alex Murphy of Galway only turned 17 during the season and played 11 times.
I – Ian Ryan
The former UCD man has shown he can bring about a bright future at Wexford. Wexford had been really struggling prior to his arrival. They did finish bottom of the First Division, yet results picked up considerably, especially at home in the final quarter of the season. Four victories and clever recruitment was part of that. Now, Ryan has taken advantage of a different landscape with few Leinster-based team by adding some impressive signings ahead of next campaign. Ryan is a young manager with a big future.
J – Jack Moylan.
I takes us nicely to J to stay with Wexford. Jack Moylan was one of the smart bits of business done by Ryan. The 20-year-old attacking Bohemians midfielder impressed on his loan spell for Wexford last season scoring seven goals in 14 appearances from midfield. Kyle Robinson was another clever recruit for Wexford from the success St Patrick's Athletic Under-19 sides and he was also prolific in front of goal. Shelbourne nipped in to land Moylan, meanwhile, for next season from their rivals Bohs who may regret losing out on a top talent.
K – Liam Kerrigan.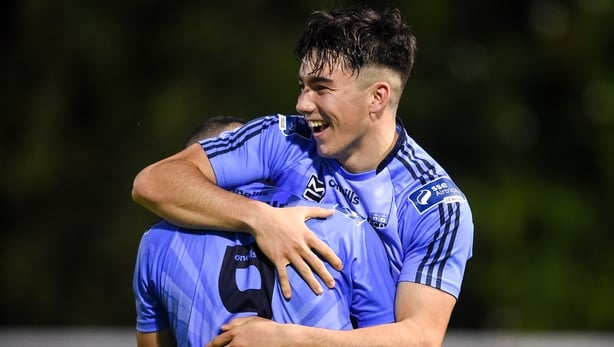 The attacking player had already broken through at League of Ireland level with Sligo Rovers when UCD came in for him with a scholarship offer. Kerrigan made an immediate impact and put together a stunning partnership with Whelan which was a crucial part of their promotion. International recognition has also arrived at Under-21 level and, like Whelan, he will have his pick of the top clubs in the league this summer. Watch out for him in the Premier Division next season.
L – Local leagues.
Lockdown led to a lot of players moving from the Munster or Leinster Senior League into the League of Ireland in search of regular football. But that trend continued late in the season. Cobh have take advantage of the talent in the Munster league with Jake Hegarty and Danny O'Connell switching in the last 12 months and hitting the goal trail. It wasn't a season to remember for Cobh in 2021 but they can look forward to their centenary campaign next year.
M – Merger.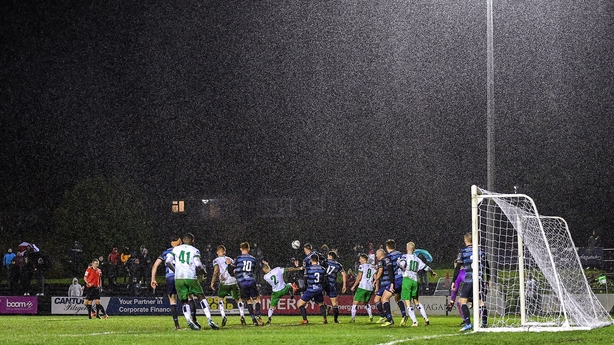 In the biggest twist of the year, Bray Wanderers and Cabinteely became one at the end of the season. Fears over the storied history of Bray were alleviated to a point when it was announced they would keep their name. For now it looks as if Cabo's underage structures were the attraction for Bray. Time will tell on how it will play out but certainly one strong entity rather than two smaller ones competing in the same market makes a lot of sense.
N – Nine-team league.
This year's format saw 10 teams compete and play three rounds of games. But with the merger mentioned above that is down to nine for 2022. As a result there will be four rounds of matches. One team will have a week off per round. In a unique play-off scenario, the four-team qualification process will be retained as the sides finishing between second and fifth battle it out. As a result, a team in theory could finish in the bottom half of the table and still be promoted.
O – Off-season.
It took 23 days to finish the play-offs, meaning some clubs have a much longer break than others. Cork City have been planning for next season for over two months, while the likes of Waterford had a fallout to deal with and led to a new manager only being appointed last week.
P – PFAI awards speech.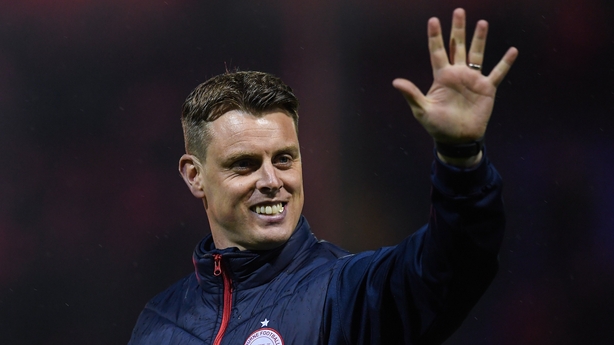 At the end of season award ceremony, the former Shelbourne manager Ian Morris spoke about his season in which he led the Dublin side to the top flight following their shock relegation the season before.
"I won the league, I got promotion, I won manager of year, I got the bullet" was his summation of the year. Morris has dusted himself down to take up the position at Waterford so he will be back in the division next year.
Q – Quality.
UCD and Athlone Town came very close to knocking Waterford out of the FAI Cup. Cork City created a huge shock by eliminating Sligo Rovers. It showed the First Division sides can put it up to their Premier rivals on any day and that was certainly the case when College relegated the Blues. On the flip side, Cobh losing to Maynooth University Town also showed that the lower end of the First Division can be challenged by the strong non-league sides.
R – Revenge for Ryan?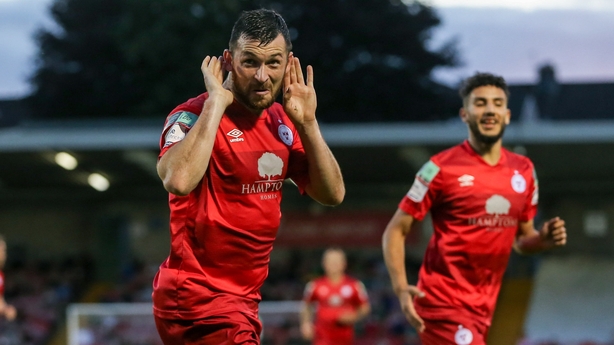 There was a real surprise for Ryan Brennan at the end of the season after his 15-goal salvo failed to be rewarded with a new contract by Shelbourne. New boss Damien Duff has been recruiting with a new focus and as a result the influential midfielder missed out on being kept around for return to the top flight. Drogheda United stepped in to give Brennan another go at the Premier so he will face his former side next season.
S – Six.
The number of Shelbourne players voted into the team of the season. In truth the Dublin side not gain as much publicity as a title-winner normally would. Much like Shamrock Rovers in the top flight, there was an air of inevitability about their success. Brendan Clarke, JR Wilson, Luke Byrne, Ally Gilchrist, Ryan Brennan and Michael O'Connor were also chosen in the best XI of the season. Interestingly the latter three have already departed the club as Damien Duff makes changes for the Premier.
T – Treaty's miracle season.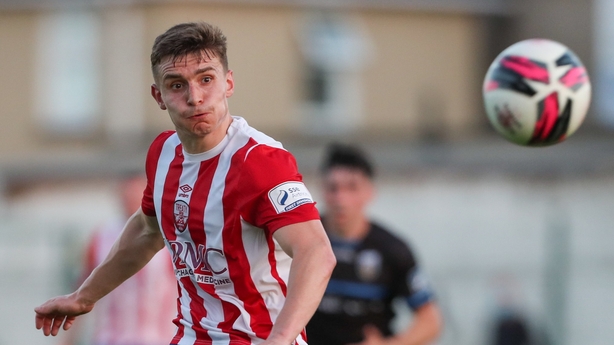 Treaty United were a late entrant to the First Division as a solution was found in the debacle of Limerick football. Tommy Barrett had only a matter of days to put a squad together and somehow they started off well and didn't drop out of the play-off race. UCD were worthy winners but pride had been restored in the city after too many embarrassments and false dawns. There is reason to be optimistic and much of that is down to the work of Barrett and his players.
U – UCD, who else?
It was quite clear that this UCD side were coming close to their peak and promotion had to be achieved before it broke up. Few people expected them to do it against the likes of Galway, Bray, Cork and Treaty but talent came to the top. Sadly the team will not stay together for long but they will certainly cause some shocks next season. Colm Whelan and Liam Kerrigan grabbed the headlines but there is a lot more to look out for year than their renowned partnership.
V – Void?
One game did not place in the league because of Covid-19. Galway United were due to play Cabinteely in May but late in the day the Dublin side indicated they could not play the fixture. The FAI awarded the points to Galway but Cabinteely appealed the decision. However the original call stood. Galway had been struggling at the time so the points made a big difference and soon their form picked up.
W – Colm Whelan.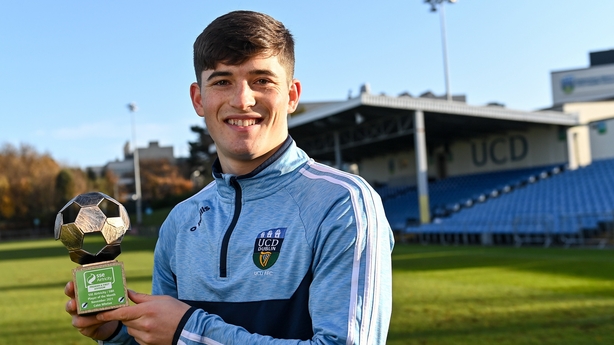 It wasn't just club level in which the striker caught the eye this year as he also netted for the Republic of Ireland. The 21-year-old finished as top scorer in the league and also netted in both play-off clashes. Shamrock Rovers have been tracking him and it's likely they will recruit him at the end of his studies in College. The Premier Division is a more fitting for a man of his talents and he will do so with UCD at the start of next year before any move. A future across the water is likely if he continues his progress.
X – Xavi Vazquez.
The Catalonian native led one of Galway's academy teams to a national title – a rare feat of a trophy return to Eamonn Deacy Park. Vazquez moved to Galway two years to take an alternative route on a coaching journey and it has already brought success.
Y – Longford's Yo-yo return.
It was clear from early in the season in the top flight that Longford Town would quickly be back down in the First Division. However it wasn't expected that manager Daire Doyle would depart the club and former assistant Gary Cronin would leave Bray and shortly switch to Town. Cronin failed to get Bray back into the Premier after twice missing out in the play-offs.
Z – The 2022 will be the Ireland A-Z as Dublin is excluded.
Next year's league will have a distinctive map in that the east coast presence has been decimated thanks to the likes of UCD, Shelbourne and Drogheda United all being in the top flight at the expense of provincial sides. It should make for bigger crowds in the league and certainly for a lot of travelling. Meanwhile the Premier has five Dublin sides and two neighbours in County Louth. The situation has been looked at here.