Six Premier League matches have been postponed due to Covid-19 including Thursday's game between Leicester and Tottenham.
Four Saturday fixtures were called off - Manchester United v Brighton, Southampton v Brentford, Watford v Crystal Palace and West Ham v Norwich - while Leicester's trip to Everton on Sunday was also postponed.
It means five of the ten matches scheduled for the weekend have been scratched from the schedule.
However, the Premier League is still resisting a complete suspension of the weekend programme and said in a statement: "All other fixtures due to be played this weekend are currently scheduled to proceed as planned."
The number of postponed weekend matches across England's top four divisions reached double figures by 3pm on Thursday, with the EFL announcing stricter Covid protocols including increased testing.
United are understood to have had only nine players available because of Covid and other injuries for Tuesday's game against Brentford, which was called off late on Monday night, and just seven for the Saturday lunchtime match against Brighton at Old Trafford.
Brentford manager Thomas Frank had called for all of the weekend's top-flight matches to be postponed, with the highly-transmissible Omicron variant wreaking havoc with the schedule, but the league is currently intending to play as many games as possible.
In confirming the postponement of a second Manchester United match, the league said in a statement: "It is with regret that this is the fourth Premier League fixture to have been postponed in the past week.
"While recognising a number of clubs are experiencing Covid-19 outbreaks, it is the league's intention to continue its current fixture schedule where safely possible. The health and wellbeing of all concerned remains our priority."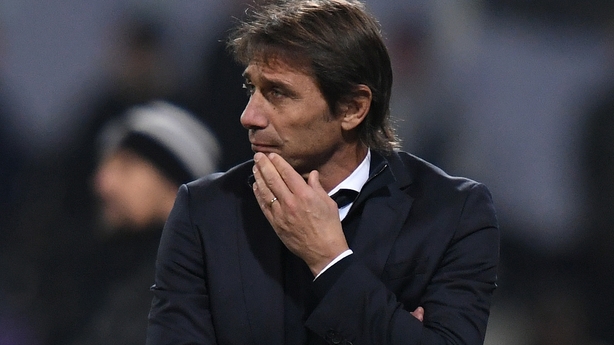 Leicester manager Brendan Rodgers had already criticised the Premier League for a lack of support during the week.
"We have looked at it," Rodgers said about getting the game postponed in his pre-match press conference on Wednesday.
"But unfortunately for us we weren't granted dispensation, which is disappointing because as a team and a club we have always wanted to support all the measures, but when we need a little support with the extreme situation we find ourselves in we weren't able to get it.
"There was a big doubt for the game against Newcastle, but for the greater good of the game and for the supporters it went ahead. But since then we have picked up more injuries.
"They are not Covid-related injuries, but they are because players are picking up injuries because we can't rotate the team and the squad because of the number of players we already have out."
Cardiff's game with Derby in the Championship was the next game to be called off because of cases at both clubs.
A statement on the Bluebirds' website read: "Due to a number of positive Covid-19 tests being recorded today at Cardiff and Derby's training facilities, a decision between both clubs has been taken following consultation with the EFL to postpone Saturday's fixture.
"Details in respect of a rearranged date will follow in due course."