New Bray Wanderers chairman Tony Richardson has said the decision to stick with the historic name of the Wicklow club, following their merger with Cabinteely last week, was taken after consultation with football fans in the region.
Eight days ago, the two First Division clubs announced their intention to merge, with the new club playing out of Bray's Carlisle Grounds.
Richardson, until now chairman of Cabinteely, would take over as chairman of the new entity, with Cabinteely Director of Football Pat Devlin taking on the same role with the new club.
Bray chairman Niall O'Driscoll has retired from his role. Meanwhile, Devlin said that Gary Cronin, Bray Wanderers manager since 2018, had been offered a role within the coaching set-up of the new club but had opted to go elsewhere.
Speaking to RTÉ Sport, Richardson discussed the background to the venture and their thinking around the naming issue.
"The recent process is the culmination of a discussion which was a month and a half long with Niall O'Driscoll, who was the original controlling shareholder in Bray," Richardson told RTÉ Sport.
"Niall re-assessed what his plans were. We had some conversations about what would be best for football in this part of the world. And we both concluded that a coming together would be fantastic.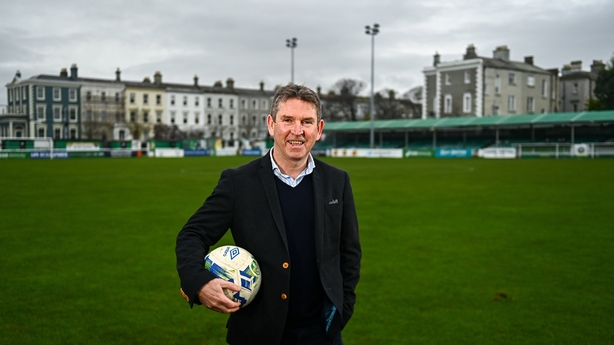 "The objective is to put the clubs together, put some firepower behind it, invest in the ground, invest in the squad. And to try and give what is a rapidly growing catchment some quality competitive football to watch."
As regards the name, Richardson said the decision was taken after consultation and suggested that Bray's more longstanding history as a club, and particularly a League of Ireland club, held sway in the end.
"The naming decision was interesting, not difficult, I would say. We were anxious to engage with the local community, understand what's important to folks on both sides, in Cabinteely and in Bray.
"We announced the combination a week ago but didn't address naming at that point. It was interesting to see what the response was. 90% of the questions related to the name. It's interesting how passionate and attached people become with a name. We've engaged with local stakeholders as well. We're moving forward with a name that is, from next year, 100 years in existence.
"We've decided it makes sense to move forward with Bray Wanderers as the name."
"The objective is to put the clubs together, put some firepower behind it, invest in the ground, invest in the squad. And to try and give what is a rapidly growing catchment some quality competitive football to watch"
In existence since 1967, Cabinteely joined the League of Ireland in 2015, playing out of Stradbrook, the home of Blackrock RFC, and came close to promotion to the Premier Division in 2019.
Richardson stressed that the Cabinteely name would remain as a junior soccer entity - Jason Knight is one of the recent prize graduates - and the club's background would be incorporated as part of the "broader identity" of the new outfit.
⚽@Corktod reports from @BrayWanderers, as further details of their merger with @Cabinteely_FC are now clear. Pat Devlin will return to the Carlisle Grounds as Director of Football, with Bray boss Gary Cronin departing the club #rtesoccer pic.twitter.com/KPPFfR17Vn

— RTÉ Soccer (@RTEsoccer) December 3, 2021
"Cabinteely, and I've been involved there for many years, is a really vibrant local junior club. The League of Ireland part of it is five or six years old. Cabinteely will continue to grow and thrive. And there's a pathway agreement that will offer opportunities for National League football for kids in Cabinteely and other teams in the area.
"There's a name and there's a broader identity and we're certainly keen that Cabinteely is recognised in the broader identity. Whether that's from gear, kit, signage, sponsors and so on.
"I spent ten years coaching in Cabinteely, I was treasurer there for five. It's been my club. I'll carry that forward."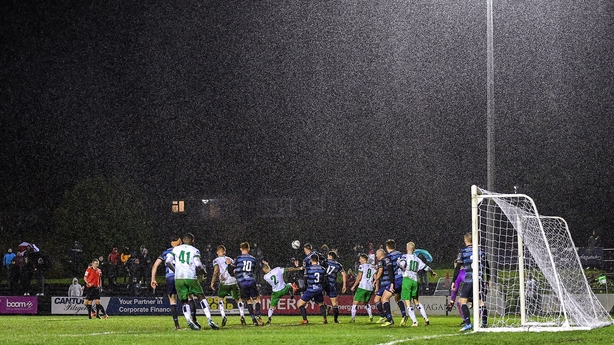 While Devlin has been overseeing things at Cabinteely in recent times, he remains, in the public mind, most associated with Bray Wanderers and the move represents a return to familiar terrain.
Devlin managed the Wicklow club for a cumulative total of 16 years across three different spells, guiding them to famous FAI Cup successes in 1990 and 1999.
"(They were) fantastic days. And whoever thought I'd be back here! But, look, it's not about Pat Devlin. It's about Bray Wanderers sustaining the future," Devlin told RTÉ Sport.
"We won't forget the people who have helped us get to where it is today. Blackrock Rugby Club have helped us in Stradbrook, Cabinteely Football Club, Bray Wanderers, Niall O'Driscoll and all the other people before them.
"It's Bray Wanderers now but Cabinteely can never be forgotten and they won't be. We just have to get on with it now. It's a new entity.
"Everything that we do will also be done in Cabinteely and in the surrounding areas. We want to embrace everybody in this area with regard to football and we want to make it better.
"I think the signs are fantastic. We needed to clear up the bit of confusion that was going around. We've done that today and now we need to move forward."
Devlin said that outgoing Bray boss Gary Cronin had been offered a role with the new club but opted to forgo the possibility.
"Gary has done a fantastic job since he came here. We invited him to stay on and it was Gary's decision to step down.
"We've invited a few other people to stay on with the 19s, 17s, 15s and 14s and we're still in negotiations with a few on the first team. If they want to stay, there's room for them all here."
As far as ambitions on the pitch go, Devlin acknowledged next year's nine-team First Division would be a bear-pit but insisted that Bray had to be in the mix for promotion and were hunting for quality players.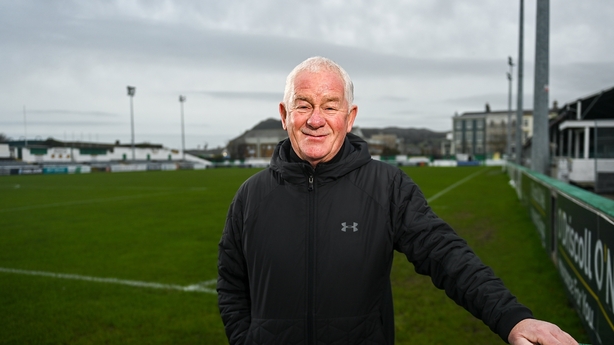 "It's going to be a very tough division. You've got Cork, you've got Galway, you've got Limerick. It's going to be a fantastic league but we need to be up there. We need to be strong and we will be.
"At this moment in time, we're out there and we're trying to source players. And I can assure people we're looking at very top rate players."
Chairman Richardson, meanwhile, is focused on the short-term but says it's no harm dreaming big.
"We'd love to see some European football out here one night. Initially, there's some more basic things to get to grips with. We need to invest in the ground. Niall did a great job to bring stability to the club. It's on good footing but it needs investment. It's like every other club in the League of Ireland.
"So, we've mapped out a plan. We'd like to have fuller engagement with local stakeholders, the council, just to establish what kind of supports are there. And then we'll get to work. A European night out here would be something else! We may as well aim for that!"