It's been quite the fortnight for Jess Ziu: from the highs of winning the league with Shelbourne to the lows of losing the cup final.
Meeting up with the Ireland squad on the day that her side missed out on the chance to secure the double ensured that the gloom was short-lived, yet just four days later, the 19-year-old sat in the stands for the Slovakia match questioning her own ability and whether she was good enough for international level.
Five days later, Ireland manager Vera Pauw answered that particular ponder by naming her to start the World Cup qualifier against Georgia.
With big boots to fill, Ziu replaced one of Ireland's most influential players of the last decade, Aine O'Gorman, and was asked to play slightly out of position, in a wing-back role on the right side of midfield, albeit with the emphasis on attack.
As things transpired, Ziu would end the night in the record books as part of the team who secured Ireland's highest ever goals tally, as Pauw's side enjoyed a facile 11-0 victory to maintain their quest for World Cup qualification.
By the time Ziu bowed out of the game in the 75th minute, her side were already eight goals to the good, with the only regret from a very commendable performance that she did not manage to help herself to a goal.
"I was kind of a bit nervous, I didn't know if she [Vera] was going to go with me or not, and then this morning, I found out in the meeting," said Ziu, who said she had had an idea that she would start as a result of the previous day's training session.
By her own admission, it was not the perfect beginning to her first start for her country, however, it was clear that the senior players in the squad had full faith in Ziu's ability as they gave her plenty of the ball in the early stages with the experienced trio at the back happy to ping the ball out to the right flank to start the attacking process.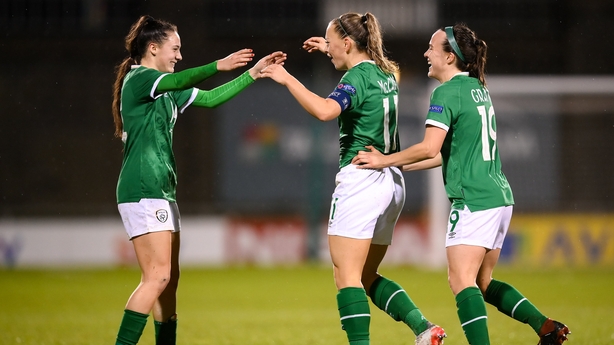 "You probably seen in the first minute, I took a throw in and it went straight to the Georgia striker," said Ziu."The girls were like, 'Jess, just calm it down and keep on going'.
"Even in the dressing room they were all coming up saying 'take them on, don't just go back, go forward and take them on, that's your strength'.
"And I was just taking it all in. If I made a mistake, Katie would say it to me, she wasn't just like 'well done', and I just kind of learned from it all and they pushed me on and helped me really well.
"[It was] unfortunate and kind of sad that I didn't get a goal, but sure look, double figures and a clean sheet having played right wing back, there's actually nothing more that I could have asked for."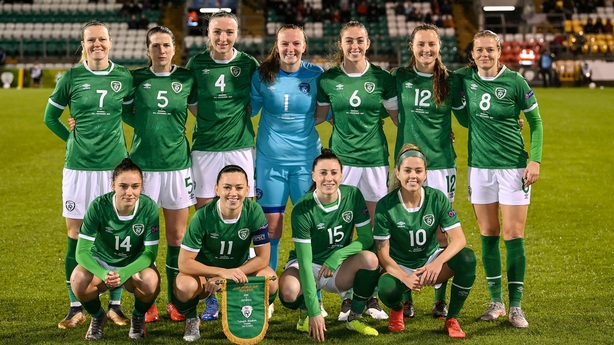 Ziu made her international debut as a 16-year-old during previous manager Colin Bell's reign, and while she has been part of Pauw's squad ahead of this international window, the game on Tuesday night was her first start in green.
It has been a long wait for the emerging star, who does not turn twenty until June of next year, as she has been battling injury issues all season.
"It's been a tough couple of weeks and months, even leading up to this camp," said Ziu.
"I've had a few quad niggles and the Sweden camp didn't really go to plan. The Australia camp, I had a niggle and I got sent home so nothing was really going to plan.
"The reason for me starting this game was she wanted more attacking flair going forward, so I just took the opportunity.
"I was in the stands five days ago against Slovakia and I didn't know what to do, and I was thinking 'Am I not good enough?' or whatever.
"I put my head down, kept going and I got a start so yeah, it was unbelievable.
"I made my debut really young but I've been waiting for the start for the last three years. I finally got it and I really enjoyed it."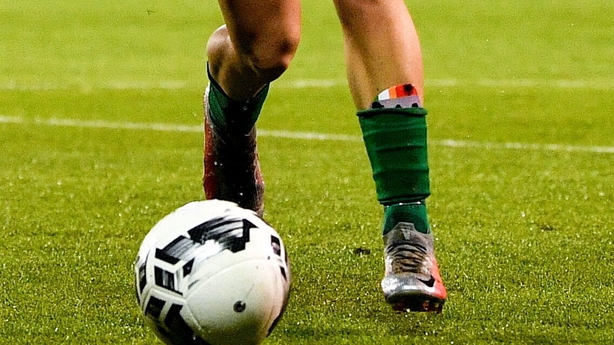 Ziu admitted that she had to scramble around for extra tickets ahead of the game to accommodate her big family, while she made sure she got to mark the occasion with some specially commissioned Jack Grealish-style micro shinguards.
"I've got a pretty big family, so I had to ask for some extra tickets for all of them to come, and my Mam was so proud.
"On my left [shinguard], my Dad's Albanian and I'm half Albanian, so I had to get that on it.
"That one is from my debut and then, on this one, my dog passed away in March and I was really close to her, so yeah I was kind of dedicating that one to her. All the kids were asking for them and I was like, never!
"I have another pair in there and I was like no. You know what, I usually wear my socks up to my knees, but I've kind of gone for a little Jack Grealish style lately."
Looking ahead to the New Year, Ziu is relishing the chance to play in the Champions League following her league win with Shelbourne, however, she also hinted that a move to England could be on the cards at some time in 2022.
"England, I'm aiming for," said Ziu, when asked what were her plans for 2022. "But they are halfway through the season in January, and I don't know if that's a good time for me to go.
"But we'll wait and see, maybe January or summer."