Pep Guardiola claims Manchester City could be facing an "emergency" as injuries, illness and suspensions cut into his squad.
The Premier League champions have been without midfielders Kevin De Bruyne, Jack Grealish and Phil Foden for recent games due to coronavirus, in the Belgian's case, and knocks for the England pair.
De Bruyne is now out of isolation but Wednesday's trip to Aston Villa will come too soon while Grealish and Foden are still to prove their fitness.
To add to the issues, defender Aymeric Laporte will miss the game after collecting his fifth booking of the season against West Ham on Sunday.
Manager Guardiola, whose side trail leaders Chelsea by a point, says he can ill afford any more problems heading into a difficult December.
The Spaniard said: "We are in an emergency for the intensity of the squad. We have few people.
"I never complain, I never miss the players who cannot play for any reason and I trust a lot the players. When one is out, another one comes in.
"But to sustain it in December – the toughest month of the year… the fact is we are in trouble because we have few players.
"We have just 15 or 14 players and we are in a difficult position because a lot of players play a lot of minutes."
Grealish has missed City's last three games after sustaining a knock on international duty earlier this month while Foden has been out for the last two.
The pair will be given fitness tests, meaning Grealish could come into the reckoning to face the club he left in a British record £100million transfer in the summer.
Guardiola said: "In the training sessions, for Jack (on Monday) was his first minutes with the team. For Phil too.
"Maybe they can play but not a lot of minutes. We will see with the doctors and physios."
It is unclear yet when De Bruyne will be ready to return.
Guardiola said: "Kevin is back but he needs time to be fit.
"People who have had Covid explain that it's draining, tiring and takes time. He is a player who needs to be fit for his top form, or he cannot show it."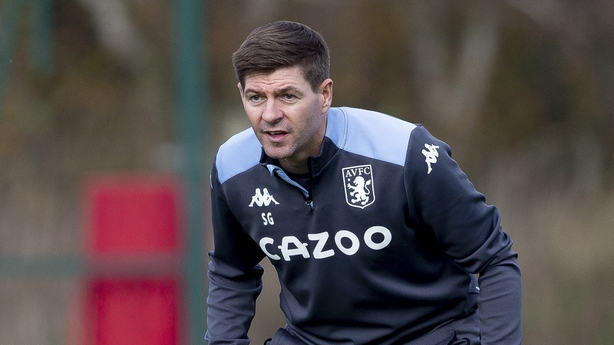 Wednesday's game will see Guardiola come up against Steven Gerrard for the first time since the former Liverpool captain became a manager.
Gerrard has won his first two matches since leaving Rangers to take charge at Villa following the sacking of Dean Smith.
Guardiola said: "If he's a manager in the Premier League he's already a good manager.
"I don't believe there is one single manager in the Premier League, or even the Championship, who is not good. They are of quality."
Guardiola, then a Barcelona player, refused to shake Gerrard's hand after Liverpool had knocked the Catalan club out of the 2001 UEFA Cup.
"I forgive him for it because I was very young," Gerrard said. "I was a bit of an upstart and I was probably in his face too soon after the final whistle.
"It is an emotional game. But I'm sure he'll be ready for a handshake and a cuddle before the game.
"It was a long time ago but I'm the lucky one that has had the opportunity to compete against him as a player.
"I remember chasing his shadow for the majority of the game, that was the first memory."
Looking ahead to Villa's task on Wednesday, Gerrard added: "At times you have to accept in this game that you are going to be the underdog.
"There's two ways to front that. You either fear it and go in a naive frame of mind, or you accept it. You put your shoulders back, roll your sleeves up and face it.
"The two wins have helped in terms of the feel-good factor around the place.
"But we're aware that a real good side is coming into town and this will be a big acid test for us."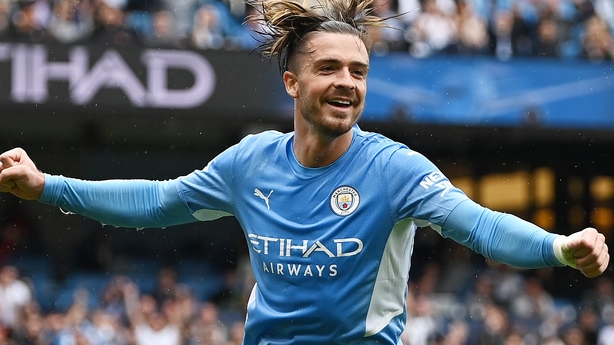 Gerrard insists that Grealish's potential return to Villa Park as a Manchester City player will not distract their attempt to upset the Premier League champions.
The England international, 26, joined Villa as a six-year-old and made over 200 first-team appearances for them after making his debut at the age of 18.
Grealish has been sidelined since this month's international break after picking up a knock on England duty and faces a fitness test before Wednesday's clash at Villa Park.
Villa boss Gerrard: "I don't think we will be distracted by it because we've got such a big task to focus on – the strengths of the team we're facing and what we have to do in terms of the game.
"Jack very much deserves a warm welcome and I have no doubt he'll get that.
"This is his club and it will be when his career is over, because he was here as a little boy and he has come through the academy.
"The club have benefited a lot from what Jack has given and we very much wish him well moving forward for the remainder of his career. Obviously not for 90 minutes tomorrow."