Kylie Murphy recognises quality when she sees it.
She's been a driving force for Wexford Youths ever since the inaugural Women's National League back in 2011, and she has the medals and the accolades to prove it.
Now 33, the Carlow native is targeting another EVOKE.ie FAI Cup triumph when Youths square up to league champions Shelbourne at Tallaght Stadium on Sunday, but these trinkets are rarely handed out without a serious fight.
Murphy knows Shels well; and she knows her side will have to go to the well if they're to deny Noel King's side the double.
"A few of their passing patterns, I was on the pitch and was like, 'holy f**k!'." laughed Murphy when reflecting on the two teams' league clash last Saturday, which Shels won 3-2 to snatch the title.
"As a person who loves football you can't say that wasn't good. Sometimes I'm looking at them going, 'Jesus Christ'. It's amazing. It's the same as if someone scores a screamer against you - I'd applaud it. A last-ditch tackle - I'd applaud it. I love that s**t."
Gracious, but also ferociously competitive, Murphy isn't entertaining the thought of leaving Tallaght with the Cup tomorrow evening.
Wexford Youths finished six points behind the champions and came away from Tolka Park with a nagging feeling of frustration. It could easily have been them on the podium had they not been guilty of some sloppy moments throughout the campaign.
The margins between the top three particularly – Shels, Peamount United and Wexford Youths – are slim. Wexford have played Shels three times this season: won one, lost one, drawn one. Sunday's showdown will be on a knife edge.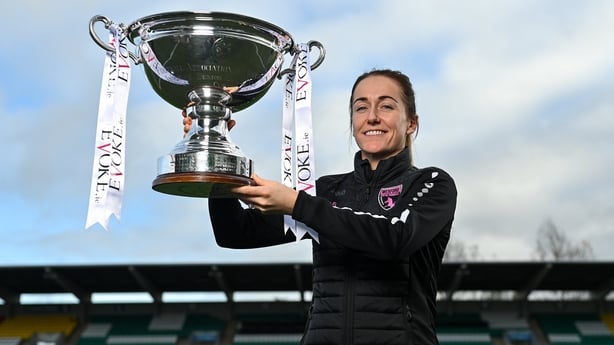 "For me, not picking up a trophy at the end of the season, it's just not good enough and I think we have definitely set a bar and set standards," said Murphy.
"It's disappointing not to be not to be even closer in the Women's National League. You want to be involved with the last game to go. It's a disappointing season if we don't pick up the trophy.
"I definitely don't want to be on the losing side. Definitely. It's not something we're coming here to do, but it's going to take a hell of a lot to get over the line. And we're very aware of the fact that Shelbourne are just an incredible team, the calibre of their players."
Murphy has been nominated for the Player of the Year award after a 15-goal haul that left her second behind Aine O'Gorman in the battle to win the Golden Boot. It was a remarkable campaign, considering she'd never played up front before manager Stephen Quinn coaxed her into trying to fill the void that had been there ever since Rianna Jarrett left for Brighton in the summer of 2020.
Murphy admits it took time for her to become more "selfish" when it counted, but things clicked pretty quickly. Ever the competitor, she was ultimately disappointed not to win the Golden Boot.
"I was because I didn't think about it at the start of the season so when I got so close I said, 'Jesus Christ can you imagine?' I think at my age, it'd be brilliant but it didn't happen. It wasn't meant to be. And to be fair, I have to say, I'm proud.
"We're not really too sure about what players are going to be signing next year, but we might sign a striker and I could get a little kick back into midfield. I might not even make the team we don't know.
"Playing before as a central midfielder was always just the element of working hard and you're involved in an awful lot. Whereas this year, when the lads sat me down at the start of the year to tell me I genuinely thought they were messing.
"I think I found it a bit invigorating because it's just like a new challenge. Having played in the midfield for 10 years I probably got a bit flat with it and I knew it all, and it just came so naturally to me. Whereas when I became a striker, I found myself getting up for extra sessions and going up an hour early and just working on just the basics, because I'm not used to them runs."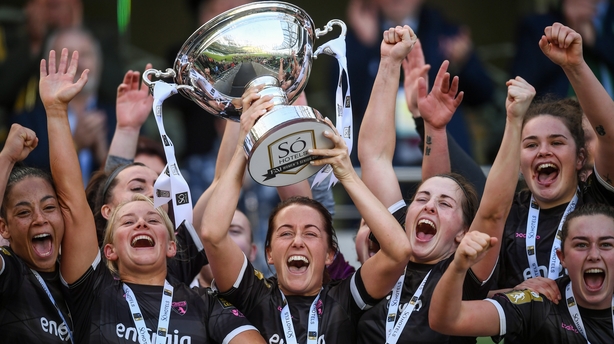 Murphy has lifted the FAI Cup three times at the Aviva Stadium. On Sunday, the now standalone final will be played in Tallaght; not that Murphy is too focused on that. She says she's been around long enough not to get hung up on the uncontrollables or become consumed by nerves.
Winning is the only thing that matters.
"You cannot beat being at the national stadium," Murphy added. "There's something about the Aviva that just takes your breath away. You know, we played there. We've been really lucky. I've been really lucky.
"I really do hope that one day it gets back there because every young boy or girl's dream is to play in their national stadium.
"But you know, years ago when when we were in Cup finals, I'd be so nervous and it would literally overtake your whole run-up; you don't even enjoy it. You're wishing it away.
"I'm 33 now, so I might never get to play here or in a final again. I'm just taking it all in."
Follow Shelbourne v Wexford Youths on Sunday, 5.30pm, via our liveblog on RTÉ.ie/sport and the RTÉ News app, watch live on RTÉ 2 and the RTÉ Player or listen to live commentary on RTÉ Radio 1 Extra.