"Let's have a look at what you could have won."
On Saturday morning Manchester City will play the role of the slightly down-crested and defeated Bullseye contestants as Jim Bowen wheels out the speedboat they've just missed out on.
When Cristiano Ronaldo lines up against Pep Guardiola's side, the blue half of Manchester will get a close-up view of the player that they, for a brief spell this summer, believed would be the answer to their lack of options in front of goal.
With the exit of Sergio Aguero and having failed on several occasion to convince Tottenham to part company with Harry Kane, Manchester City have been shorn of any true out-and-out goalscorer.
When Ronaldo was linked with a move that was, at one point, seemingly hours away from being completed it made a lot of sense. He looked poised to join a hard-working and well-drilled side that could afford to carry the aging legs of a player who still has an uncanny knack for finding the back of the net.
It wasn't to be however and no sooner had the news leaked that Ronaldo was set to link up with City and Guardiola, than the move was scuppered as Manchester United hijacked the deal and came in with an 11th hour charm offensive that left the former Old Trafford star unable to say no.
Given the massive talent throughout the squad, City have been able to carry on winning without the frontman they were so clearly targeting during the transfer window and Ferran Torres, Raheem Sterling and Phil Foden have all been deployed up front to varying degrees of success.
The lack of a clinical finisher has cost them points, however. As football hipsters everywhere will tell you given half the chance, they are the only side in the Premier League top five to underperform their expected goals ratio and on several occasions this season they've struggled to turn on-pitch dominance into a scoreline reflective of the game.
Having won the Ronaldo Cup in the summer, Manchester United have problems of their own.
Much like Bullseye prize winners Barry and Gary from Bradford, they've walked away with the speedboat, but now reality has set in and they have to work out just what on earth they're going to do with it.
Ronaldo's sudden Old Trafford arrival certainly wasn't in Ole Gunnar Solskjaer's plans at the start of the summer.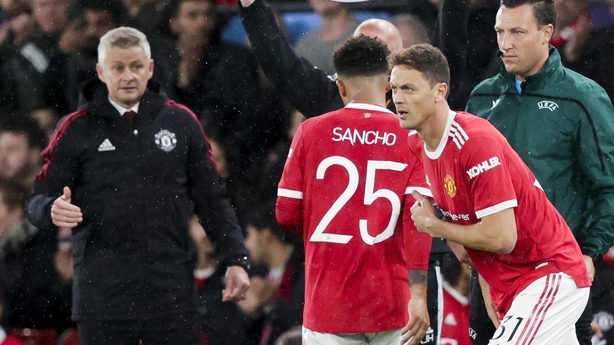 Looking to build on their second-place finish last season, United had added defensive solidity in the shape of four-time Champions League winner Raphael Varane and paid £80million to sign Jadon Sancho from Borussia Dortmund following a move that was years in the making.
However, it was the signing of Ronaldo, just days before the close of the transfer window that looks set to define United's season and not all to the good.
Years of planning and squad building have taken a back seat to the arrival of Ronaldo who, by his very presence has forced a rethink in both tactics and personal.
It's no coincidence that Sancho has struggled to settle following his summer move and the subsequent arrival of Ronaldo.
Having been sold the move on the basis that he would be helping to lead the line at Old Trafford for years to come, he is suddenly being forced to play second fiddle to a player who will be 37 in February.
With no goal or assists in his 11 United games to date, Sancho has lost his place in the England squad, looks lost at his new club and cuts an increasingly frustrated figure on the bench.
It's a similar situation for Mason Greenwood who is finding himself shunted out of his favoured central position in order to accommodate Ronaldo and there are indications that not all is rosy between the two attackers.
Reports of Ronaldo being 'unhappy' with Greenwood's lack of deference and his habit of shooting himself rather than passing to his more senior team-mate emerged in the wake of United's 5-0 defeat to Liverpool as did some criticism of his younger team-mates.
"This new generation since probably 1995 they are thinking different," Ronaldo was quoted as saying. "The life, the football, the struggles, this has to come from inside of you. You have to accept decisions some times that you don't agree with."
Not exactly an all-out attack but perhaps an indication that he believes the likes of Greenwood and Sancho should know their place, and that place is behind him in the pecking order.
And really, as long as Ronaldo keeps producing the goods in front of goal, it's going to be difficult for anyone to dislodge him. On Tuesday he salvaged a dramatic point in the Champions League against Atalanta, putting some much-needed gloss on another poor team performance and keeping the wolves from the door of his manager for another few days.
Whether he's able to do the same against his former suitors Manchester City is a very different question.
City's structure and industry make it hard for any team to carry passengers and as Liverpool showed a couple of weeks ago, the game can quickly bypass this twilight era Ronaldo if he's left isolated from his midfield.
Dominating the centre of the pitch is where Guardiola will focus his attentions tomorrow and the likes of Bernardo Silva, Rodri, Kevin De Bruyne and Jack Grealish should be able to gain a stranglehold in the centre of the pitch to control things.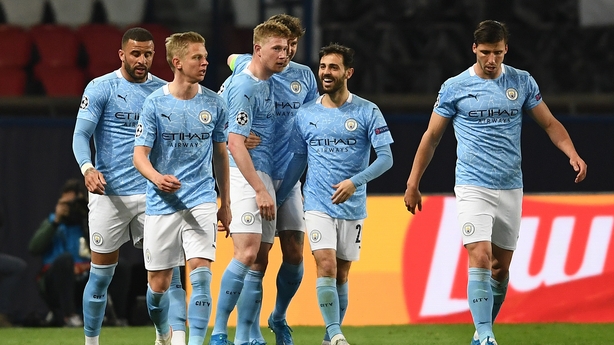 Solskjaer has had success against Guardiola in the past and some of that has come from ceding midfield and playing three at the back, soaking up the pressure and catching their City rivals on the break but the recent injury to Varane leaves him in a tough position.
The United boss is likely going to have to opt for a back four with Victor Lindelof and the woefully out of form Harry Maguire in central defence and instead pack the midfield and hope that he can go toe-to-toe with Guardiola there. Not an enticing prospect for United fans who are set to see the increasingly hapless Fred and McTominay start, while Paul Pogba's suspension could be seen as a blessing or a curse.
Solskjaer seems to exist in a perpetual state of near-crisis with talk of his job security never more than another bad performance away. He has enjoyed a knack of pulling off a result just when the pressure seems poised to overwhelm him, but tomorrow may be a bridge too far and a heavy defeat to their local rivals as they face into an international window would be difficult to survive.
There's a long and empty two weeks until United's next game against Watford after this derby clash and a performance and result similar to the Liverpool debacle may well see Ole removed from his position at the wheel and handed his BFH*.
*Bus fare home.
Follow the Manchester Derby via our liveblog on RTÉ.ie/sport and the RTÉ News app.