Stephen Kenny believes the Irish public is buying into "an exciting period of development" as he looks forward to leading his side out at a full Aviva Stadium for the first time next week.
Ireland are out of the running to qualify for the 2022 World Cup but tickets for the clash with Portugal were snapped up - just as they were for the friendly against Qatar last month, albeit the stadium then was only at half-capacity.
Kenny has endured a rocky year at the helm but two wins in his last two games buoyed the team and seemingly invigorated a fan base that, inside the ground at least, has been unswerving in their backing for the manager.
Reflecting on the positive mood in the build-up for the Portuguese game, Kenny said: "I don't really see it as a vindication for myself. I do think there's huge interest around the country. Even when we were losing games I felt that.
"Fifteen players have come in, 14 and have got their competitive international debuts and Nathan Collins played in the last one [against Qatar]. It's unprecedented in the history of football in Ireland to have that many players come through in one calendar year into the senior international team.
"In fact it's unprecedented in most countries. It's a radical re-shift in terms of the style what we've introduced in relation to the numbers of players we've brought through. I think people are excited by that.
"There's traditional Irish support anyway. The Irish supporters always support the Irish team. They are loyal to the Irish team."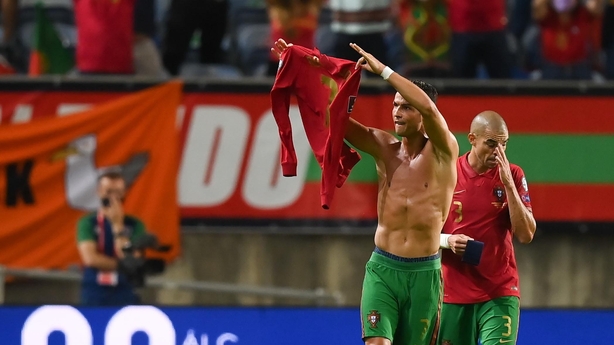 It helps that Portugal are studded with star names, including the man who broke Irish hearts when he scored a late brace in their last meeting: Cristiano Ronaldo. But Kenny - speaking to the media after naming his squad for the upcoming qualifiers against Portugal and Luxembourg - believes it's the Irish evolution, rather than the opponents' A-list cast, that's appealing to the fans.
"This Portuguese team might sell out in any era, but I feel if we were playing Luxembourg at home we'd sell out. There is that kind of interest at the moment.
"[The fans] know we're not perfect. We've gone through a period of not scoring goals to scoring 14 in the last seven games. It's an exciting period of development, with players getting better and the team evolving.
"We'd half capacity for the recent games against Azerbaijan, Serbia and Qatar. The atmosphere was tremendous in those games, with 25,000. The support was magnificent.
"It really helped us against Serbia, cheering the team on to get that equaliser. The last game, which we won convincingly, they really got behind the team. To have a full house is very special. Everyone is really looking forward to it."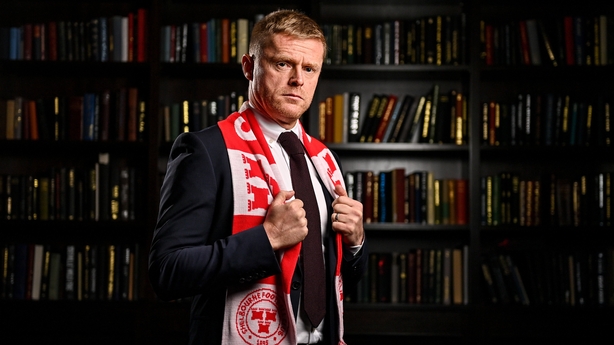 Kenny also offered his backing to his former Ireland assistant manager Damien Duff who was unveiled as the new Shelbourne manager on Wednesday.
Asked if Duff had been in touch to let him know he was taking on the role, Kenny replied: "He didn't but he's in contact frequently before all the international games, sending his best wishes.
"I'm delighted for him. I wish him well. It's good for Irish football, Damien being involved in the league. He has a lot to offer. I sincerely wish him well. I think he'll go and enjoy it.
"I think he's gone in with his eyes wide open. He's been coaching at U15 level for a few seasons and at U17 level for a few seasons. It's not like someone coming back from England, taking the job and adapting. I'm sure he's excited about managing the team and I'm sure he's looking forward to it."