Atalanta manager Gian Piero Gasperini laughed off the notion that Cristiano Ronaldo has been to blame for Manchester United's inconsistent form after the 36-year-old scored another late goal against his club in the Champions League on Tuesday night.
Ronaldo has scored in all four Champions League games in group F so far, with five goals in total including his double in the 2-2 draw in Bergamo, and has a further four goals from seven Premier League outings.
He brought United level on the stroke of half-time before his magnificently executed volley from the edge of the box stole a point for United at the end.
"Some even managed to say he was a problem, imagine Ronaldo as a problem. He never gets it off target - half the time he scores, half the time it is saved," Gasperini said.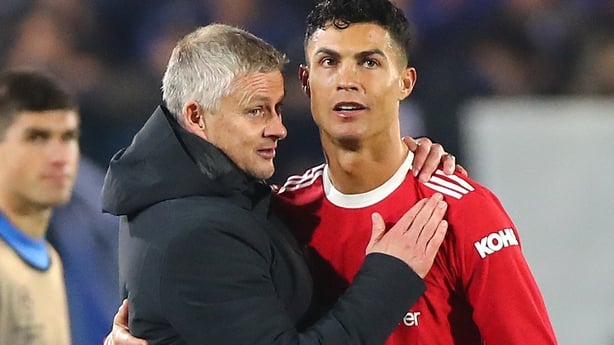 Atalanta were understandably dejected at seeing what would have been a famous victory slip out of their hands in the final minutes of the game.
The Serie A side had led twice on Tuesday but left with just a point, having let a two-goal lead slip at Old Trafford last month when Ronaldo grabbed the 81st minute winner in a 3-2 victory.
"In the Champions League, great players can change a game that you deserved to win and then don't. A third goal would've killed it, that was the case in Manchester too, and we certainly had the chances to go 3-1 up in both games," said Gasperini.
HIGHLIGHTS: Atalanta 2-2 Manchester United. More Cristiano Ronaldo late heroics in another action-packed #ChampionsLeague encounter between these two sides. #ChampionsLeague #ATAMUN pic.twitter.com/oJ4xaWvaoj

— RTÉ Soccer (@RTEsoccer) November 2, 2021