After winning his first full senior cap for Ireland in the friendly win over Qatar, Caoimhín Kelleher is now set to seal a memorable week by lining out for Liverpool in their Premier League game against Watford on Saturday.
Speaking at a press conference ahead of the trip to Vicarage Road, Reds boss Jurgen Klopp said that first-choice keeper Alisson and Fabinho, both currently on international duty with Brazil, will not be in the matchday squad due to Covid quarantine restrictions. The pair will now fly directly from Brazil to Madrid for Tuesday's Champions League game against Atletico.
Alisson's absence is an opportunity then for Kelleher to make his third Premier League start for Liverpool after appearances against and Wolves and Brighton last season. A month ago the Cork native was between the posts in the Carabao Cup win away to Norwich.
Ahead of the game against Qatar, Kelleher confirmed that he is the first choice back up to Alisson at Anfield.
"Liverpool want me to stay, I'm number two this season, and it's a good position to be in, I think.
"Hopefully, it's a chance to play some games and the opportunity to play at a high level.
"It's different for everyone, different individuals, it's different journeys, the way my career is going is completely different, so I don't have any regrets, I am happy to do what I do and how it has turned out."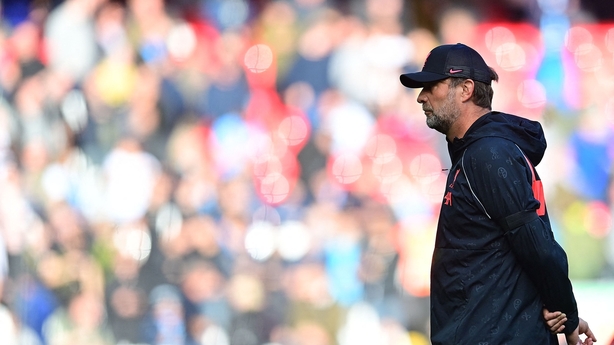 On the decision to to fly Alisson and Fabinho straight to Madrid and for them to remain on in the Spanish capital for a period after the rest of the squad will have departed, Klopp said: "We had to sort quarantine issues and the decision we made is the boys will not be here, they will go directly to Madrid, wait there for us, hopefully be able to play against Atletico, then will come back slightly later than us, so then they can come back in our normal procedure again.
"Obviously they could have flown into England but with all the quarantine stuff that would have meant they would have to isolate from their families and Ali has three kids and being away with the national teams and then 10 days in isolation with the same rubbish again... we need solutions for that and they are still not there.
"They have played in Brazil so they already had four days there not in a red-list country and that's what counts.
"Then another six days not in a red-list country then they can come back and start immediately so even when they go from bubble to bubble to bubble it is still 10 days and for us that is the solution."
The Brazilians' absence adds to Klopp's selection issues as he has also lost Curtis Jones, who came back injured from England Under-21 duty, while fellow midfielder Thiago Alcantara is still not ready to return from a calf injury.
It has not helped the Liverpool manager's preparation and he is still not happy Saturday's kick-off was not pushed back to the evening to give him an outside chance of fielding Alisson and Fabinho.
What has made things worse is Atletico have had their fixture this weekend postponed in order to assist them.
"As you know, Atletico are not playing at the weekend and something like that would never happen here," Klopp added.
"And if it would happen then it would be 'Oh my god, how can they do it for them?'.
"We ask only for a few hours that would have made it a little bit more likely they could have played but bringing them in for 12:30, there's no chance for them.
"If we had played seven o'clock then we would have probably tried it but neither Watford nor the Premier League was open to that kind of thing - their understanding of fair competition.
"We made the decision a while ago."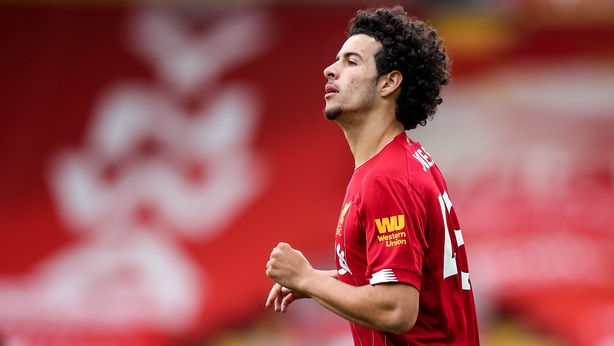 Klopp also hit out at England's handling of Jones and the lack of communication from them.
"That's not OK, as well, but it is really difficult to get in proper contact even with the English federation because they do what they want," he said.
"He didn't train, wasn't involved in the first game and then he played a few minutes in the second game against Andorra - great."
Klopp added sarcastically: "Very important he played there. Came back with a slight injury and not available tomorrow.
"These are the situations we have to deal with and this is why we have these massive squads where we use players like machines.
"When the federations don't start helping us - and I mean all of them, whoever it is, the Premier League, the FA - they have to think about the game and not their own interests but that is how it is in the moment.
"I've talked about it for six or seven years but no-one is listening."