Stephen Kenny was delighted with his side's 4-0 victory over Qatar, however, the Ireland manager said that his team would keep their feet on the ground ahead of next month's tough test against Portugal.
Ireland followed up Saturday's 3-0 win in Azerbaijan with a comprehensive victory over the World Cup hosts as Callum Robinson grabbed a hat-trick, while Shane Duffy added the fourth.
Seven goals in two games and two clean sheets, with Robinson scoring the first hat-trick in seven years in an Ireland jersey, making it five goals in two games for the West Brom attacker.
Next up for Ireland is the home clash with group favourites Portugal, before Kenny's side complete the World Cup qualifying campaign with an away trip to Luxembourg.
Speaking about the performance of his side at the Lansdowne Road venue, the manager felt that it was a remarkable result considering that the team had played a tough game on Saturday and had to also cope with an eight-hour flight home from Baku.
The two sides met in March, the game ending 1-1 in an evenly-matched encounter, and Kenny said that he was surprised that they won so comfortably, and was expecting a tougher challenge.
But at the same time, the manager said that his side were technically excellent, proving their ability to play the game the way he wants them to play, and he feels like the team is growing in confidence thanks to the recent results and performances.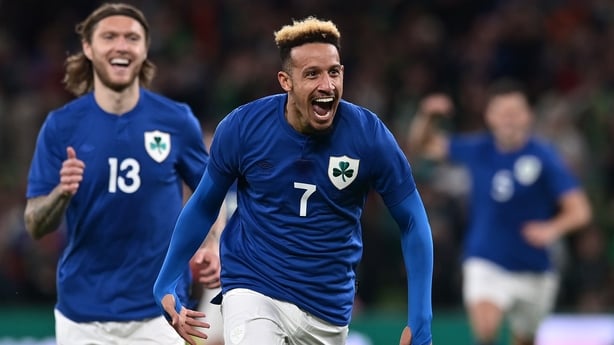 "It's a credit to the players, they were really exceptional," said Kenny, speaking to the press after the game.
"After a tough game in Azerbaijan, to win 3-0, then fly eight hours through the night, and get back in and then such a short turnaround, so to put in a performance like that... I thought they were technically excellent.
"We expected a really tough game, we didn't anticipate winning 4-0,″ added Kenny.
"They have had some good results. They've been at the Copa America and only lost 2-0 against Argentina.
"We thought we would have a really tough game tonight, so to dominate in manner we did, every player's technical quality was of a really high standard. They showed their qualities as players, which is what we want.
"But we'll take tonight on its merits and get ready for November. We've had a good week, seven goals and two clean sheets.
"But we have to keep our feet on the ground, and we know we have a lot of improving to do, as we have Portugal, who are a world class team coming here, and they'll give us a right test."
The manager was delighted with Robinson's return over the past week and he believes that the West Brom man can prove a very influential figure over the coming years.
Robinson played a central role and even surprised the manager who felt that his best position was coming in off the left in a front three.
"I spoke to him at length some months ago, I felt for a while that he could be very important for us and be our talisman," said Kenny.
"I couldn't have predicted that he would score five in two games, that's an incredible return.
"He's going to be an important player for us over the next couple of years, and we want him to flourish.
"I didn't always think I was going to play him as a number nine, I thought at times his best position was off the left.
"He can be a really significant player for us. He is very good in the group, real sort of bubbly character. A lot of decency, and he has a lot of good points as a person. As a player, he has more to give. To get them five goals can give him real belief."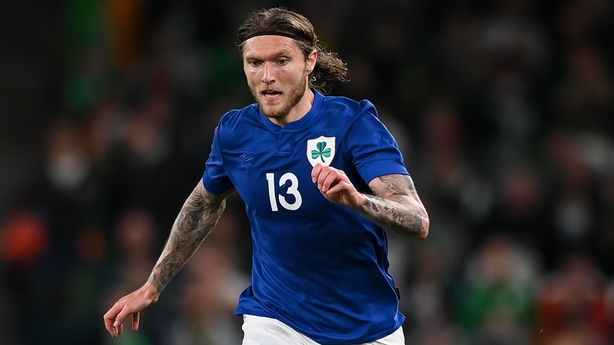 The manager was also full of praise for Jeff Hendrick, who he felt gave the complete midfielder's performance in the game and the Dubliner has been influential in the last run of games, since impressing in the away defeat to Portugal.
"It really is dramatic," said Kenny on Hendrick's improvement in green.
"Jeff went through a period when things weren't happening for him. He was outstanding, his energy, his vision and first touch. The two players in midfield suits him. That was one of the best games I have ever seen him play."
While Kenny has two matches to plan for in November, the manager revealed that he is already planning for the 2022 Nations League campaign and had the belief to reveal that he is targeting a group win, which would secure a play-off place for Euro 2024 ahead of the qualification process.
"The Nations League in June, we have four matches and our ambition is to win the group as that gives you the Euros play-off," said Kenny.
"We will take the Nations League extremely seriously and will be determined to win the group. That would be what we will be looking to do going forward."