These days, Jim Goodwin is more accustomed to patrolling the touchline as he oversees his St Mirren team on Scottish Premiership matchdays.
But on 21 August 2002, towards the end of Mick McCarthy's time in charge of the Republic of Ireland, the Waterford native was waiting with anticipation on a sideline in Helsinki for Robbie Keane to make his way towards him and pave the way for his first taste of senior international football.
"I was playing for the Under-21s and I think we were playing the night before the senior team," the 39-year-old manager recalls of that friendly against Finland, as he speaks to RTÉ Sport about his path to a job that has him coaching a large Irish contingent at St Mirren.
"I happened to have a half-decent game and Mick McCarthy was in the stand watching the game and I think Mick obviously was a centre-half himself and he liked what he saw on the night so after the game back in the hotel, I remember getting the meal and Mick just came up beside me and said, 'You'll come in with the senior team tomorrow and travel to the game'. I remember being really taken aback by it and just couldn't wait to phone my mother and father and tell them the good news and tell them that I was going to be in the senior squad."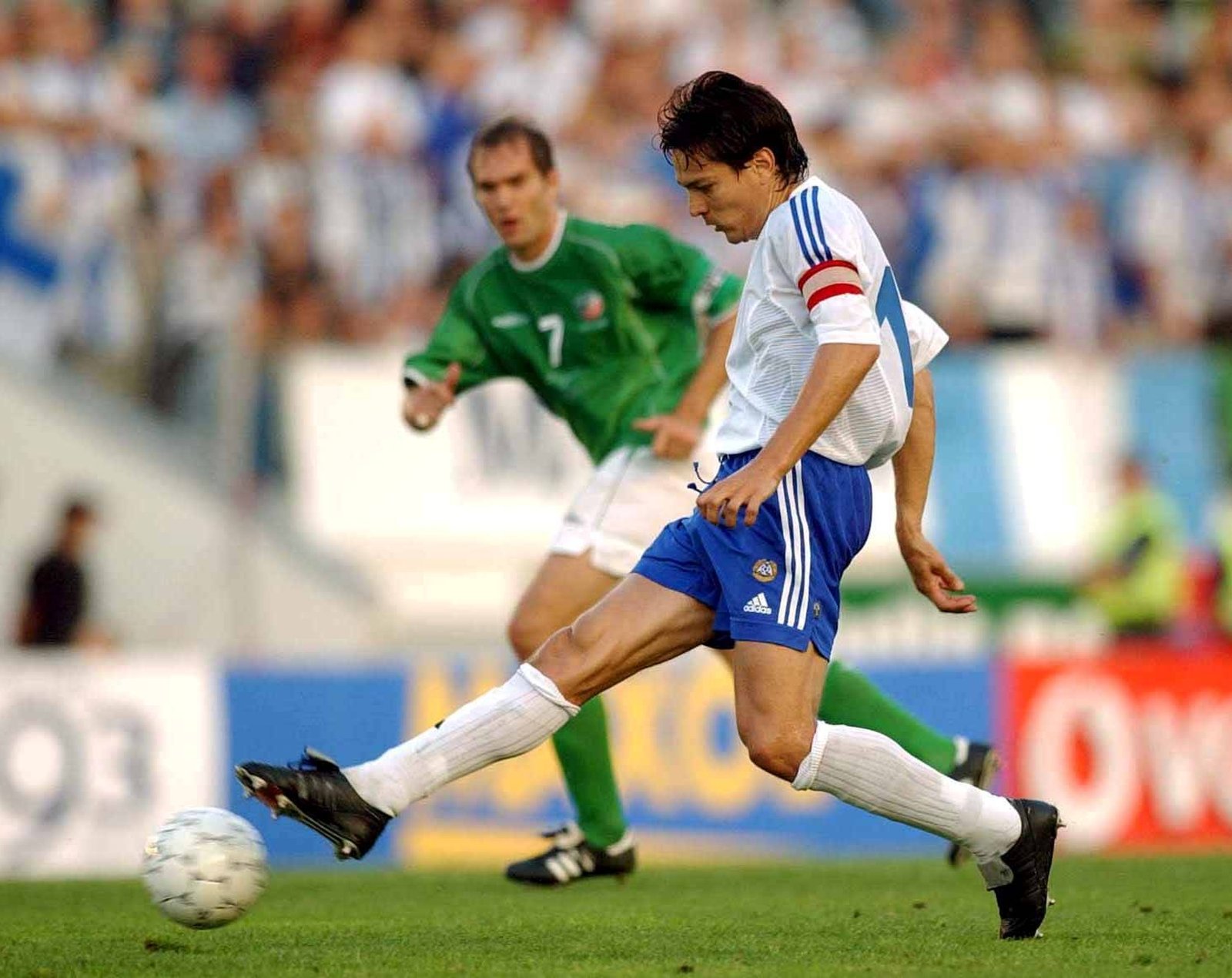 Goodwin had still not expected to get any minutes in the post-2002 World Cup friendly regardless. But with 12 minutes to go, the Tramore-born defensive player was called upon.
"With 12 minutes to go, (McCarthy) sent us out to warm up and then he took off Robbie Keane – I wasn't sure what was going on there because I was replacing Robbie – but he shuffled the pack a little bit and put me in there at centre-half and it was amazing, absolutely amazing," he enthuses.
An added bonus for a lifelong Liverpool supporter was the presence of Sami Hyypia and Jari Litmanen in the Finnish ranks and the opportunity to swap a jersey after the final whistle blew on a 3-0 win for the Boys In Green.
"I wanted Litmanen's jersey but somebody already beat me to do that but I ran up after Sami Hyypia and basically dragged the shirt off his back and he was fairly kind to give it to me and they're the kind of mementoes I've got from that night," he says.
"I'm not a really big memorabilia man to be honest. I give a lot of my stuff away over the years, any Celtic stuff or Irish stuff, I used to give it to family and friends. I've got a lot of cousins as well but there are certain little things I've managed to hold onto and they take pride of place."
That cap against Finland was the only senior one he would win for Ireland which makes it even more cherished.
But it seemed he was always destined to be involved in the game. Coming from a football family in Waterford – his great-uncle and grandfather helped co-found Tramore's local soccer club and his father, uncles and brother also played the game – Goodwin was emerging from a county that has produced its fair share of pros.
From Jim Beglin down to Goodwin and his contemporary John O'Shea to the Hunt brothers and currently Jayson Molumby, the Déise has always contributed talent.
"There's always been a good quality of footballers in the Waterford area. All the leagues I grew up playing in were always very competitive," says Goodwin.
"There was a bit of politics, if you like. I remember when my older brother was growing up playing, he was a very good footballer himself and he played League of Ireland with Kilkenny but we kind of always felt that the lads down the country maybe never got selected as much as the boys from Dublin because, whether it was a geographical thing or scouts from the Irish teams couldn't be bothered travelling down the country roads or what, I don't know.
"There always seemed to be a lot of players from the Dublin area that would go across the water to some of the teams on trials where guys from Waterford back in the day – I'm talking in the late '80s, early '90s - kind of got overlooked I think when I was coming along.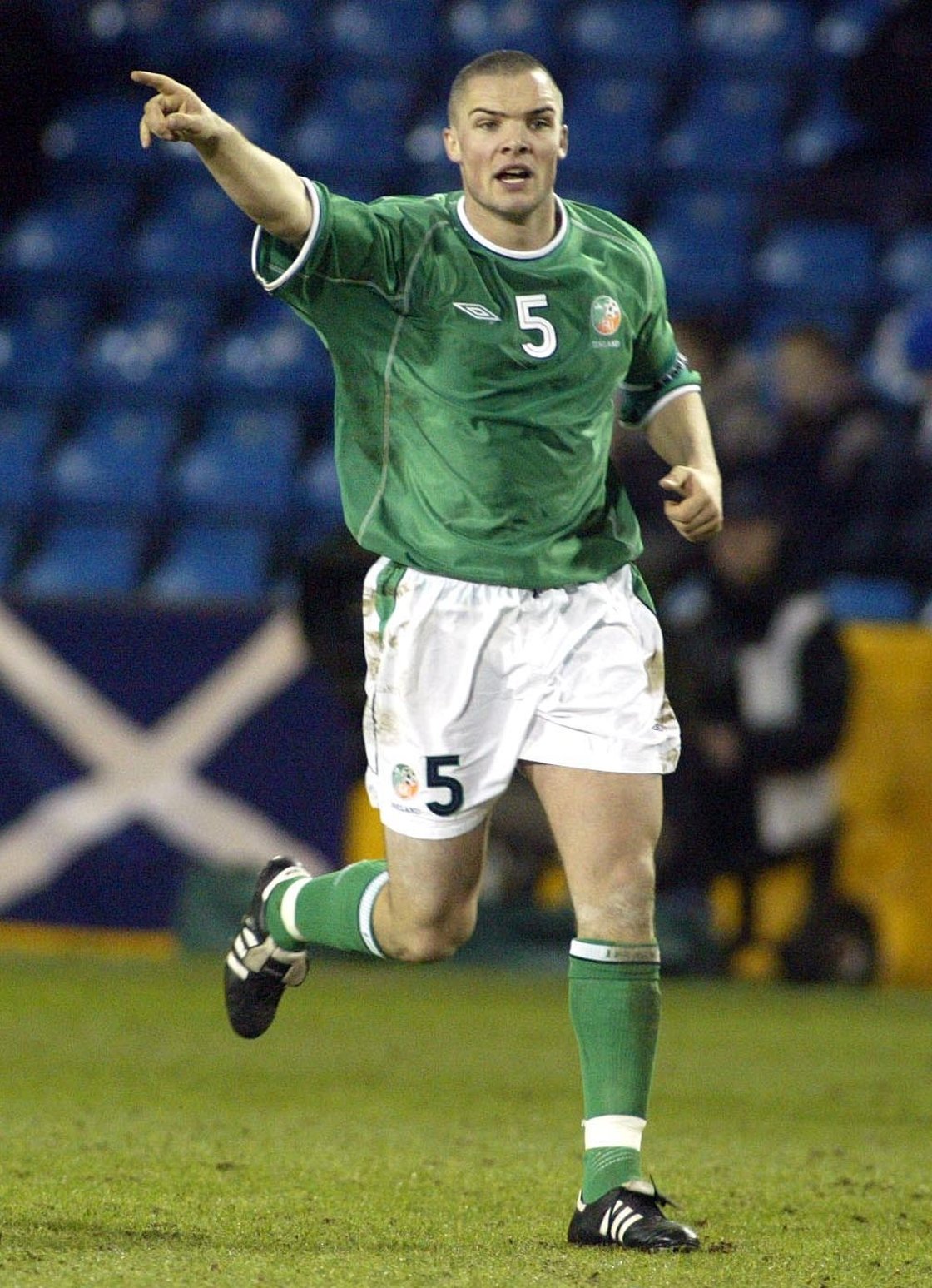 "I was just very fortunate that we played in the Kennedy Cup with Waterford and we did quite well and we got knocked out in the semi-final by Dublin who were always the strong teams in those competitions and that's where it all kind of began for myself, John O'Shea and one or two other lads."
While O'Shea went on to Manchester United, Goodwin's path out of Ireland took him to Celtic as a 15-year-old in 1997, where he settled in quickly into the youth ranks and lest we forget him being a Liverpool fan, making his one senior appearance for the Glasgow giants in 2000 when Kenny Dalglish was in charge – something that he still finds "surreal".
"Kenny Dalglish, because the league was already won by Rangers, he was able to give a few of the young lads a run in the team and I was very grateful to get that one and only appearance," he says.
"I kind of knew at the time when I got my debut, I knew the reasons behind why I was getting it. It wasn't because the team was doing really well or anything. It was just an opportunity to give the kids a shot and thankfully Kenny Dalglish done that and it was really surreal that it was him that was in charge on the day and I think Tommy Burns had a great deal to do with it as well in terms of putting my name forward."
Concurrently with his rise through the ranks at Celtic, before his career would take him to Stockport in 2002, Goodwin was a regular in the Ireland underage teams from the Under-16s to the Under-21s.
Brian Kerr is in our Whatsapp group chat as well, believe it or not, and he's brilliant at reminding us of when lads' birthdays are coming up
Indeed, he was part of the Irish squad alongside the likes of O'Shea, the late Liam Miller, Andy Reid and Graham Barrett to win the European Under-16 title in 1998 in Scotland under Brian Kerr's tutelage.

"Honestly, the best memories ever, they are the ones I look back on... just great times," he responds as he sums up the feeling of being part of that golden group who were able to traverse the globe and win regularly along the way.
And while social media isn't his cup of tea, the advent of Whatsapp groups has brought them all together regularly – along with Kerr.
"We've got a big group chat on the go on the Whatsapp which is brilliant because I amn't into social media at all," he says.
"I had lost touch with a lot of lads and then the Whatsapp thing came along and that was a Godsend to be honest because we started up a group chat.
"The likes of Graham Barrett, Joe Murphy, John O'Shea, Keith Foy, Andy Reid... all the boys are in there. There's a real great bond there between everybody that was part of that team.
"Brian is in our Whatsapp group chat as well, believe it or not, and he's brilliant at reminding us of when lads' birthdays are coming up and all that kind of carry-on. And he's the one that will fire in the odd picture from time to time just to remind us of the good times that we had together."
The only other Ireland appearance outside of youth internationals and the senior cap in 2002 was a B international against Scotland five years later, which brings us closer to more contemporary issues of relevance to the current Boys in Green set-up.
That Scotland game was the second last time the Ireland B team played a match, with a 2-0 win over Nottingham Forest in a friendly the final outing for that secondary outfit.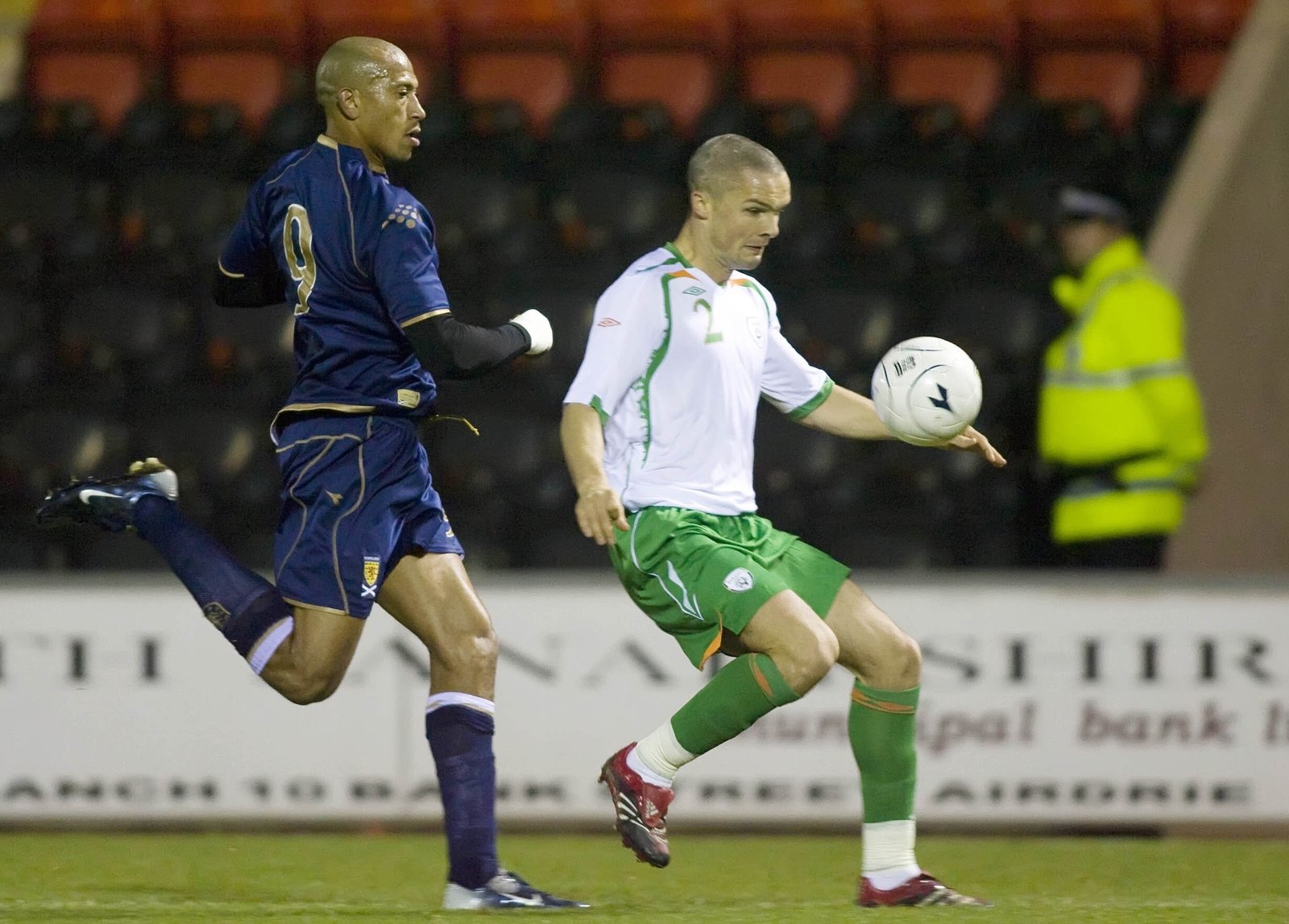 While the current fixture list makes it difficult for B games to find room in the calendar, Goodwin believes they had a benefit to help bridge gaps.
"I think it would be a great idea but it is how do you manage to get these games into the calendar. That is the difficulty that we have," he says.
"But I certainly do think you can arrange friendlies. There's an awful lot of players that seem to go into the wilderness after the '21s national football and become forgotten about because maybe they don't play at the top level.
"And I do think the B internationals would be a really good idea to bring them back, particularly with the way Ireland are at the moment.
"We've got a lot of young lads coming through and fair play to Stephen Kenny who's got the courage to try and blood some of these youngsters and get them the experience that they need and it's not quite panned out the way we would have liked this time round with the group but hopefully in the next couple of years or next couple of campaigns, we'll see the benefit of all these young lads that Stephen has brought into the setup."
In his own way, Goodwin is at the coalface of bringing through Irish players. At St Mirren, he has six in the squad, with Jamie McGrath part of the current Ireland senior squad, the on-loan Connor Ronan capped many times by the U21s and Conor McCarthy who has also featured at that level.
McGrath and McCarthy both arrived at St Mirren via the League of Ireland – Dundalk and Cork City respectively – and it's a league and a pathway that Goodwin not just keeps a close eye on but views as the best route for young Irish players to take.
"It's very difficult to knock back some of the contract offers that (young Irish players) get from some of the English Premier League teams in comparison to what they're going to be offered at one of the League of Ireland teams," he says.
"But for me, from the experience that we've had with the likes of Conor McCarthy and Jamie McGrath, I firmly believe that you're better off taking a player from Ireland who's got 50-100 appearances in the League of Ireland as opposed to someone who has been at a Premier League club in England for 3-4 years and all he's done is play U21s or U23s development leagues.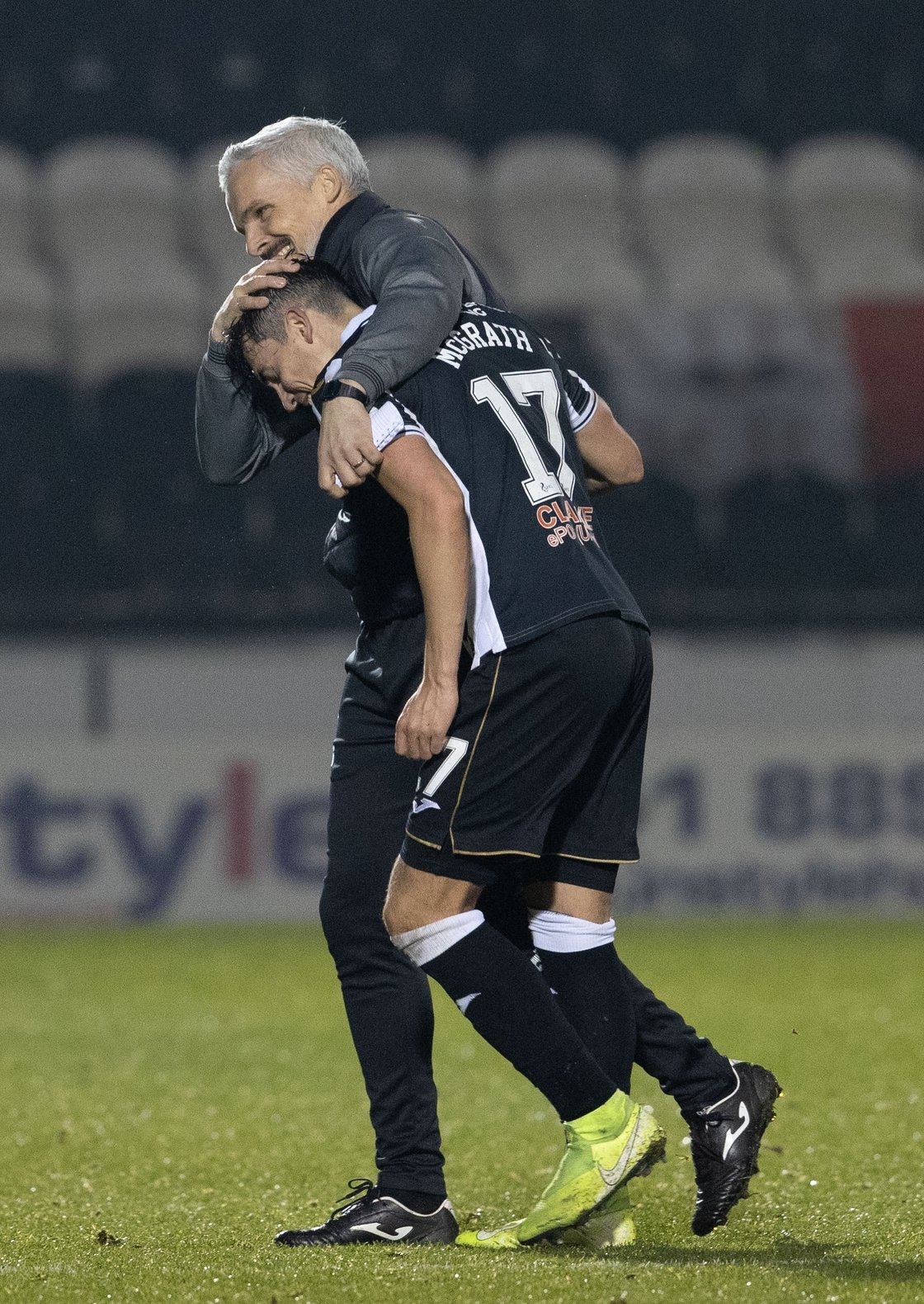 "It's a no-brainer for me. It's a lot easier said than done because, as I said, if you get that big offer to go across the water then as a young man it's sometimes not easy to see the bigger picture and see the benefit of staying at home and playing regularly.
"It's certainly something we are constantly monitoring all the time. It's a great league, I'm delighted to see the exposure that it's getting now and I bought the season ticket online there so I watch all the games myself as often as I can. It helps me keep a close eye on the next ones coming through. I've got some fantastic contacts back home, guys who I grew up with – one guy in particular, Alan Reynolds."
With an eagle eye on the league, McGrath's journey from Irish shores to St Mirren and now onto senior international caps is a case study Goodwin points to.
When I watched Jamie McGrath I believed he was more than a 10
"I asked Alan Reynolds because he was manager at Waterford (from 2017 to 2020) if he'd seen much of (McGrath) and what he thought of him and Alan's opinion of him was that he was technically very, very good," he says.
"He was playing as a number 10 for Dundalk, obviously with Stephen Kenny at the time, and when I watched him I believed he was more than a 10 and I genuinely felt that we could probably make him a number eight.
"There were question marks over him physically, would he be able to get stuck in, but he's taken his game to a different level."
Goodwin adds that the European experience coupled with the winning mentality of playing in a top-end domestic club stood to McGrath on the path he trod.
"He was coming into us with a really good mindset already. Not a player that was used to getting relegated or anything like that, so he didn't have any scars and was mentally in a good place," says his current club manager, who adds that the 25-year-old's level-headed, driven and down-to-earth nature has helped him progress rapidly since arriving at St Mirren Park in January 2020, whilst showing a willingness to not be pigeon-holed as just a number 10.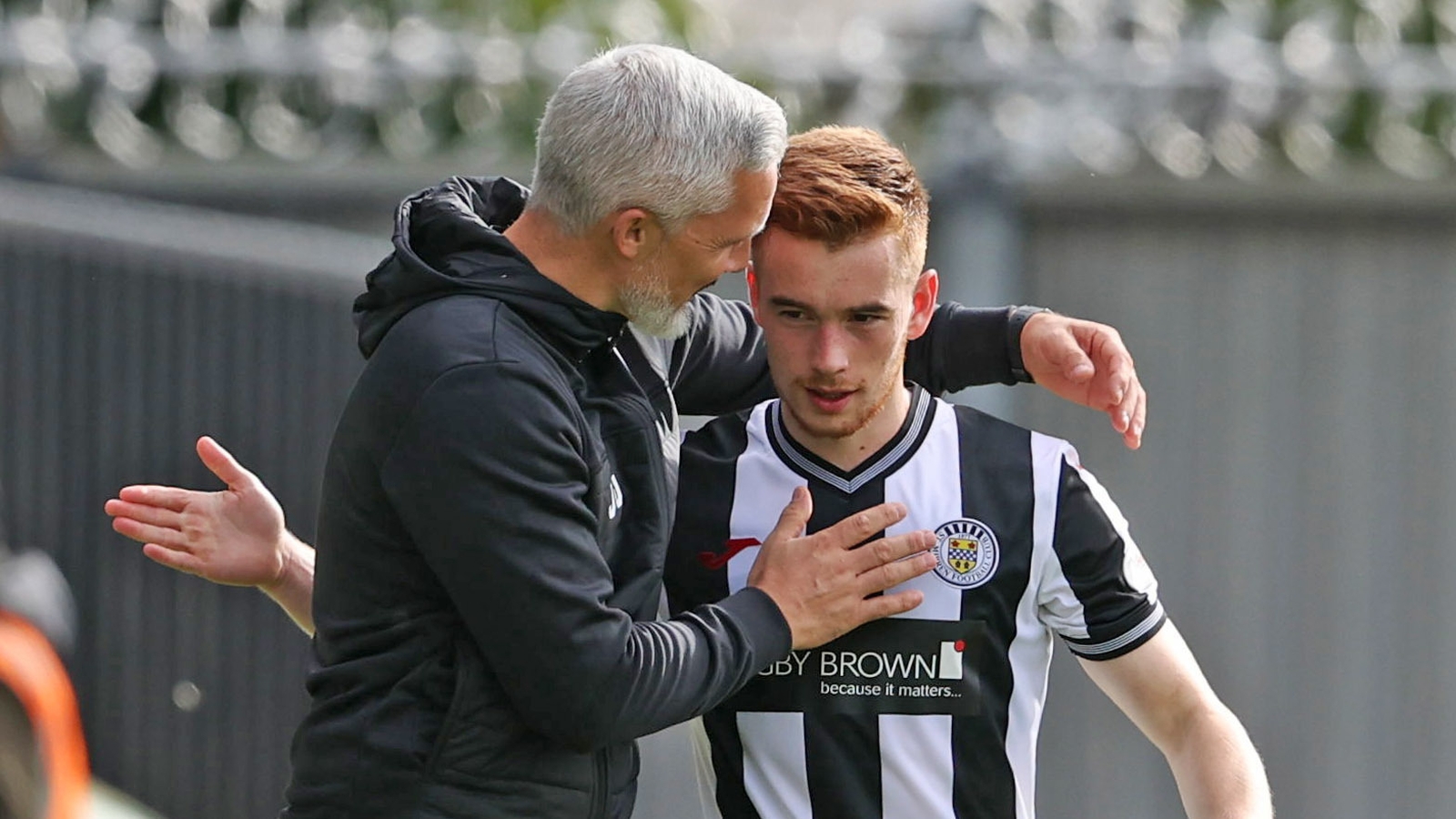 "I didn't have to convince Stephen Kenny too much about Jamie getting into the squad and I did say to Stephen a couple of seasons ago that Jamie isn't the player that he was when he was at Dundalk. I've felt he's took his game to a whole new level and sometimes it's hard to convince somebody who's worked with him so closely to change their opinion on him and I'm glad Stephen's included him and I thought Jamie was absolutely brilliant against Portugal and he was outstanding in fact.
"Hopefully, he'll get the opportunity again against Azerbaijan."
Conor McCarthy is another of his St Mirren recruits who Goodwin feels has pushed on since also arriving in January 2020, while he has backed Connor Ronan – a loan arrival from Wolves – to be knocking on the Ireland senior door once he has rebuilt his match fitness after breaking a metatarsal during his previous spell in Switzerland.
But two goals against Aberdeen recently - one set up by McGrath - highlight Ronan's potential and for Goodwin, the 23-year-old attacking midfielder is the type of player the Boys In Green could benefit from.
"We can see what he's bringing to the (St Mirren) team in terms of the technical side of the game and his composure on the ball and his vision, which I think is something that Ireland aren't creating a great deal of opportunities and they're certainly not scoring enough goals, and Connor is that type of player that can see a pass and is brave enough to play those killer passes which we've already seen the benefits of," he says.
"If you've got a willing runner up top like Adam Idah, you need people behind him that are willing to play those passes and are capable of playing them.
"I think if Connor continues to develop the way that he is and we hopefully get the best out of him then there's no doubt about it, the FAI will be there watching Jamie McGrath and in turn they'll see Connor Ronan.
"And I've got to give Conor McCarthy a mention as well because Conor has been absolutely brilliant at the back for us this season already.
"So hopefully us at St Mirren can do our bit for the national team back home because they give me great pleasure to see my guys getting that kind of recognition."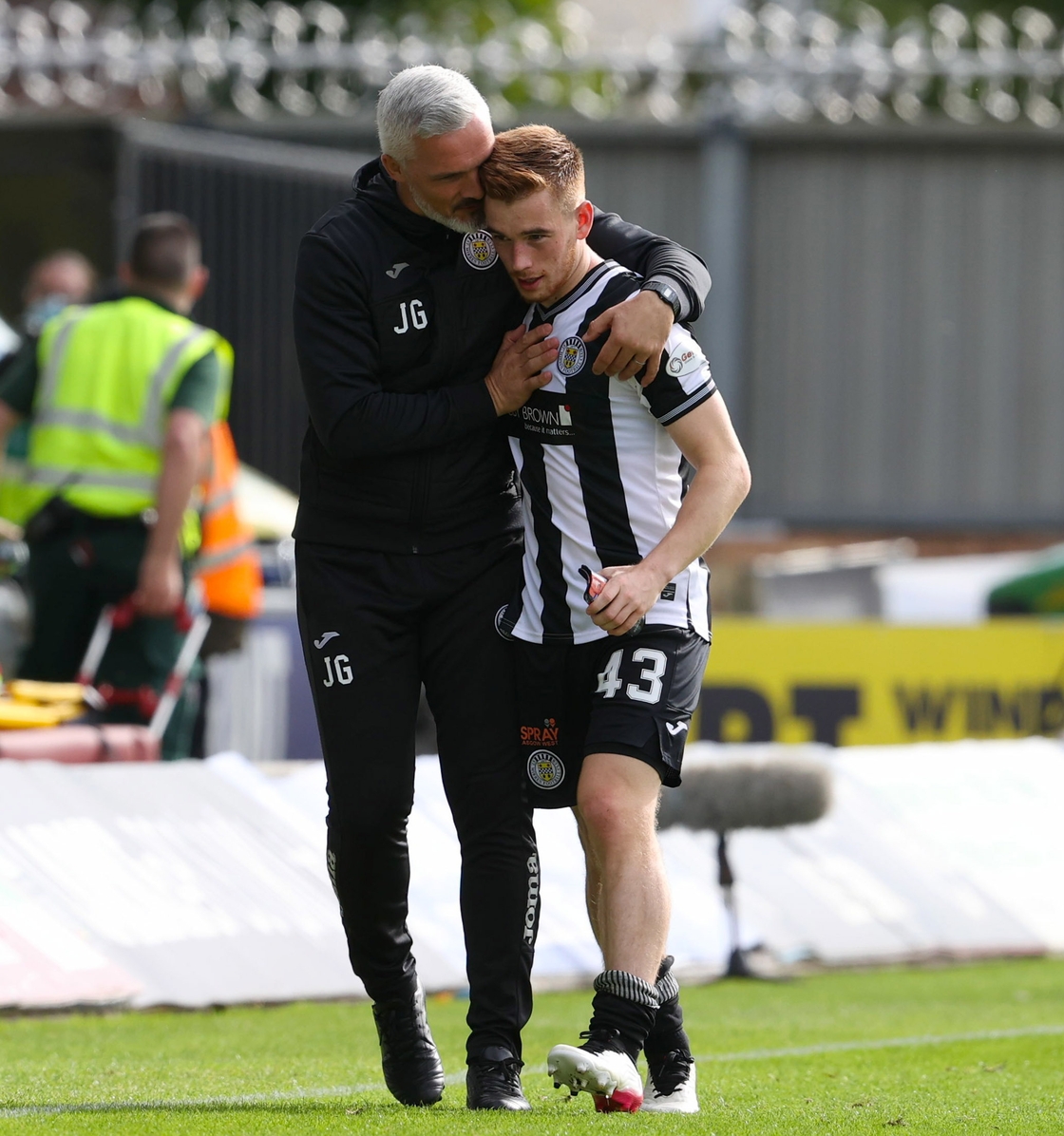 He adds that he it's not a case of deliberately going out to sign Irish players but "I do know what I'm going to get when I bring them in", citing his own first-hand knowledge of the work-rate, professionalism and temperament they bring.
As for Goodwin himself, coaching and management were long-held ambitions. Indeed, he started taking his badges in his early 20s while at Stockport and continued to take an interest in what his coaches were saying at subsequent spells at English and Scottish clubs – including a five-year spell at St Mirren where he captained the club to Scottish League Cup success in 2013 – before embarking on his first post at Alloa Athletic aged 34 who he took to promotion to the second tier Championship.
Turning 40 next month, he is just over two years into his tenure as St Mirren manager and led them to seventh in last season's Premiership – the same position they are after eight games this season prior to the current international break.
But some day down the line in a few years, the dream of standing on a touchline with Ireland again – this time without football boots on his feet as he did in Helsinki nearly 20 years ago – remains an ambition for Goodwin.
"I'm still learning myself all the time, still trying to improve and get better and I've got ambitions of my own obviously as well," he says.
"One of those ambitions is hopefully in the future to be in the job that Stephen Kenny is in at the moment because I don't think there could be any prouder moment for any manager to be leading your country out into a major competition. I think that would be the pinnacle for my career if I was able to manage that.
"But I'm pretty sure there's another thousand lads out there with a similar view on it as I have and I'm pretty sure that all of those guys out there who have got an Irish connection would be desperate for that job too.
"Hopefully, I'll have the success that I want to have at club level with St Mirren and maybe be successful enough and maybe off the back of that, you never know, in 10 years' time the opportunity to manage my country might come along. But it's all a bit of a dream at the moment and we just need to try and make sure to get that success first."