Trinity College immunology professor Cliona O'Farrelly has speculated that "misinformation" with regard to Covid-19 vaccines has played a key role in the comparatively low uptake among elite athletes.
Republic of Ireland international Callum Robinson's revelation that he has yet to get vaccinated has again brought the subject into sharp focus.
Ireland are set to play Azerbaijan in a World Cup qualifier in Baku on Saturday.
"These young men would – I think not necessarily all – seem to be in a bubble of misinformation and are hearing stories that there is no real validity to," Professor O'Farrelly, who is based in Trinity's School of Biochemistry and Immunology, told RTÉ's Today with Claire Byrne show.
"There is a story going around that the vaccine compromises potency and causes erectile dysfunction or infertility, lower sperm count, which there is absolutely no evidence for."
While young, healthy, elite athletes fall into a low risk group, Professor O'Farrelly admitted to being surprised by the news with regard to Robinson.
"These young sportspeople are just so aware of health and needing to protect themselves from major danger, and Covid infection, even if it's mild, can lead to long Covid, and there's a risk to others," she added.
"I must admit, I was really surprised by this."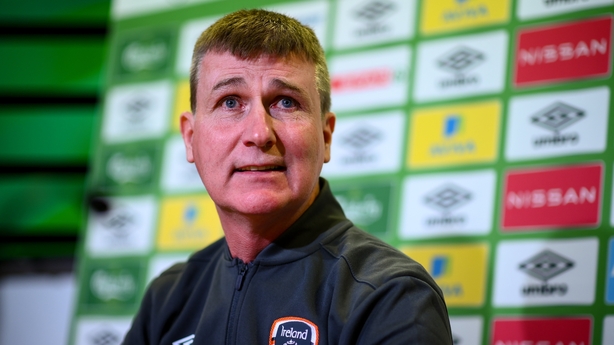 The perception of invincibility of youth was also posited as a possible factor in the lower vaccine uptake rates.
"I just wonder, do they think they are sort of – men can be like that – invincible, that they'll be OK, that their immune systems are strong enough to fight the disease, and that it's not going to have long-term effects."
Former Ireland international Eamon Dunphy pointed out that Robinson was far from an outlier, saying: "Only seven of the 20 Premier League clubs have fully vaccinated more than 50% of their squad.
"Callum Robinson is in the majority."
Dunphy also argued that those who are clamouring for manager Stephen Kenny to have the squad vaccinated are pursuing a quixotic ideal.
"The other problem an international team manager has is that he's only borrowing these players for this week. They belong to their clubs. That's who pays their wages. He can't lay down the law," he said.
Stuart Gilhooly, who serves as a solicitor for the Professional Footballers' Association of Ireland said: "As far as I can see, he had Covid only two months ago, and in those circumstances he's probably in the same position as someone who has got a vaccine.
"As we know from earlier in the year, if you want to get a digital Covid cert for instance, you'll get it if you have either a vaccine or if you've recovered from Covid in the last six months.
"I'm not entirely sure what the difference between Callum Robinson and someone who has the vaccine is."
Gilhooly also stressed that the PFAI is playing an active role in advocating for vaccination of its members, adding: "I think certainly players should be encouraged to get the vaccine, and I know that's something we do from the point of view of players involved in our association.
"Beyond that, I don't see what real options you have."