Stephen Kenny is unwilling to take the "radical" decision to only pick Covid-vaccinated players for international duty, following the revelation that a good chunk of his squad have chosen not to take the jab.
The Ireland manager's tenure over the past 12 months has been played out under a Covid cloud since the coronavirus wreaked havoc in the squad ahead of the Euro 2020 play-off last October.
Covid-19 issues continue to cause selection headaches for the manager, having lost Callum Robinson and Shane Long during the September window as a result of the virus.
Robinson returned to the squad for this week's World Cup qualifier against Azerbaijan, and the West Brom forward admitted that he had yet to take the vaccine, despite having contracted the virus on two occasions.
The 26-year-old said that he believed that taking the vaccine was a personal choice.
Robinson did not rule out taking the vaccine in the future, but was reluctant to go into the specifics behind his reasons, other than to repeat the belief that it was his personal choice.
"I haven't been vaccinated, no," said Robinson. "That's my choice at this moment in time.
"It's obviously annoying that I've caught it twice, but I haven't been vaccinated. Further down the line I could change my mind and want to do it, but at this moment in time I haven't been vaccinated, no."
"I just haven't, I just haven't done it," said Robinson, when pushed for an explanation.
"I think, it's your personal choice and my choice at this moment in time, I haven't been vaccinated. I know there are managers and people that will want you to do it which is right in their way, the way they think, but everyone has their choice and what they want to do. I wouldn't force people to do it, it's your choice and your body."
Stephen Kenny was quite vocal in his support for the vaccine, and made a point of stating that he was double-vaccinated and that he trusted the medical experts.
However, he was reluctant to criticise anyone within the squad for not taking the jab and felt that it would turn into a very complex issue if there was a specific policy on selection for the national team.
"I think it would be quite a radical viewpoint to just say 'right, whoever is not vaccinated is not being selected in the future'," said Kenny, speaking at Tuesday's press conference.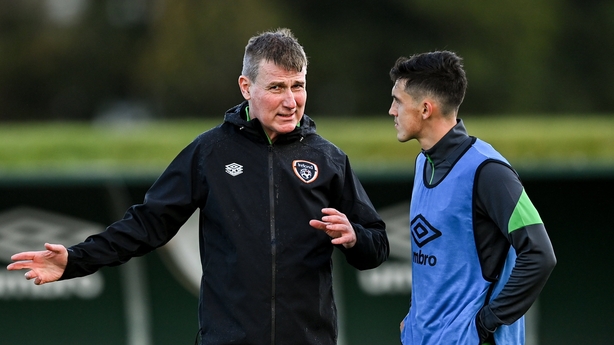 "I'm not aware of anybody who has done this in any sport at the moment. So for me to just come and decide that would be extremely radical."
Robinson's decision not to to take the vaccine is by no means a case of being the exception rather than the rule among footballers, as it was revealed at the weekend that only seven Premier League clubs had more than 50% of their players vaccinated.
The Ireland manager was asked why he thought players were refusing to get jabbed, however, he would not comment on Robinson's individual case.
Kenny did challenge the notion that Robinson was being blasé about the situation, and suggested that it may just come down to strongly held opinions.
"No, that is his own personal belief. I am not in a position to discuss this now, to be fair," said Kenny.
The manager did offer some insight into the thinking of some professional sportspeople who are very wary about what they put into their body.
"There are various theories that people have and so forth. You might not agree with them, but people have a point of view. That's where it is.
"There are a lot of myths and a lot of issues around virility that people are concerned about and other issues, and I do think it is complex.
"I am not a medical expert, but I do trust the experts and I do think it is better to be double vaccinated."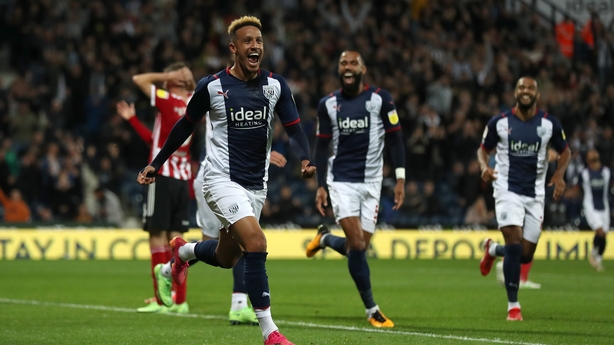 Kenny could not reveal the exact number of the 26-man squad that are yet to receive a vaccine, however, it appears that Robinson is not alone in that regard.
The manager was asked was the number in single figures or above 10 and he replied that "I don't have exact figures, but it wouldn't be too many more than that".
And he was also asked whether he feels that it is a decision that should be taken out of his hands and let the FAI (Football Association of Ireland) take a stance, considering stadium sponsors, Aviva, have rewarded frontline staff with free match tickets.
"I think for individual associations to just come together to decide not to select any player that hasn't got it would create as many problems. They're problems we don't need to have.
"And the frontline workers have been amazing, there is no doubt about it.
"We all have friends and family who have worked on the frontline throughout the crisis and they have been amazing. There is no doubt about that.
"You can bring up issues in relation to anomalies and inconsistencies, and there are inconsistencies but that is the way it is at the moment.
"But it is still a radical decision to exclude people based on not having the vaccine, and exclude them from the international team. That would be a very strong and complex stand to take."
Follow Azerbaijan v Republic of Ireland via our liveblog on RTÉ.ie/sport and the RTÉ News app, watch live on RTÉ 2 and the RTÉ Player, or listen to commentary on RTÉ Radio 1's Saturday Sport.