Australia coach Tony Gustavsson rued his side's 3-2 defeat at Tallaght Stadium on Tuesday night and admitted that he felt Ireland wanted the victory more than his own side.
Gustavsson felt that his side lacked cohesion throughout the friendly international and failed to create enough goalscoring chances as a result of giving the ball away too easily.
The coach, who led his side to a fourth-place finish at the recent Olympic Games and has a team currently ranked 11th in the world admitted that he must also shoulder some of the responsibility for the under-par performance that lacked the usual attributes for an Australian side.
"I think I'm a bit too emotional now to do a good analysis of the game, I might say the wrong things here when I'm too emotional, but I said in the circle with the team afterwards that it felt that they [Ireland] wanted it more than us and that's not okay," said Gustavsson.
"With the Matildas, it's in our DNA to always give it 100%, to play a physical game, to be aggressive, to wear the crest on the chest and always play our best and it felt like Ireland wanted it more.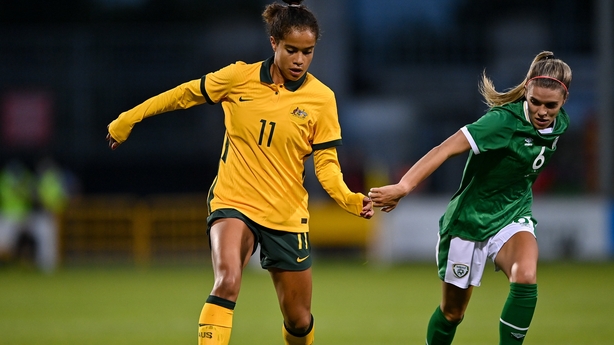 "We had 50% passing accuracy in the final third, that means every second pass, we gave the ball away in the final third and then the crossing accuracy was 20%. That means two out of 10 crosses make it to the target.
"It's not that we didn't create enough opportunities to create chances, but we didn't create enough chances because we gave the ball away.
"Obviously, I need to look at myself in the mirror as well to ask could I have done something different to prep the team in terms of that."
Ireland took the lead twice in the first half but were clawed back on both occasions with the impressive Mary Fowler scoring both goals for the Matildas.
Fowler, whose father is Irish and siblings have previously represented Ireland at underage level, had her Ballymun native grandfather, Kevin Fowler, in the crowd watching on.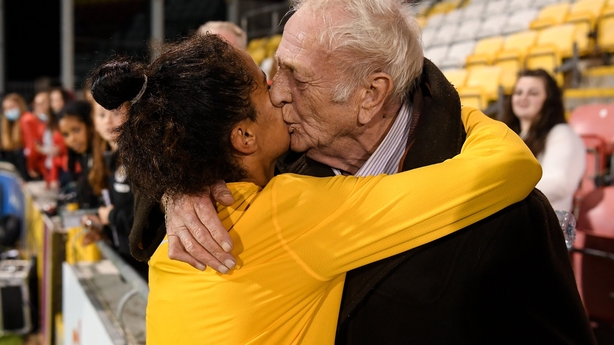 And while it was a disappointing night for the Aussies, Gustavsson still had time to mention Fowler's contribution as one of the positives to take from the display.
"Mary Fowler's first half was just world class," said Gustavsson.
"Oh my, she is so good out there, on and off the ball and the way she sets players up or movement, she's floating out there.
"And then her finishing, we know she's brilliant, both with the right and left foot. So her first half was brilliant.
"I think she wasn't as effective in the second half because we didn't attack on the left side in the second half, it was all on the right side, so we kind of lost Mary's ability there in the second half."