Vera Pauw believes that victory over Australia will instil confidence into her side ahead of Ireland's upcoming World Cup qualifying campaign.
Ireland edged the Aussies in a five-goal thriller at Tallaght Stadium in Tuesday night's international friendly, and the manager believes it was the manner of the win, rather than the victory itself, that will build the self-belief in the team.
The much-changed Ireland side grabbed an early lead through debutant Lucy Quinn's free-kick, and then went ahead once more through Denise O'Sullivan after Australia had restored parity.
And while the Matildas brought it back to 2-2 on the stroke of half-time, defensive stalwart Louise Quinn grabbed the winning goal early in the second half to end a seven-game losing streak ahead of next month's qualifiers.
Australia arrived in Dublin as the number 11-ranked side in the FIFA world rankings. Ireland currently sit in 33rd place. However, there was very little between the sides throughout the lively contest at the Dublin venue.
The home side gave the lead away twice, but they looked far more assured and composed once they went ahead for the third time in the 49th minute, and they ultimately saw out the game without too much concern.
Pauw's side can now look ahead of next month's qualification campaign, which begins with a tough opener against the group's top seeds, Sweden, followed by an away game in Finland, who are considered the second-ranked side.
And it is that second spot that Pauw believes is a realistic target for her team as they bid to qualify for the 2023 World Cup, which will take place in New Zealand and Australia.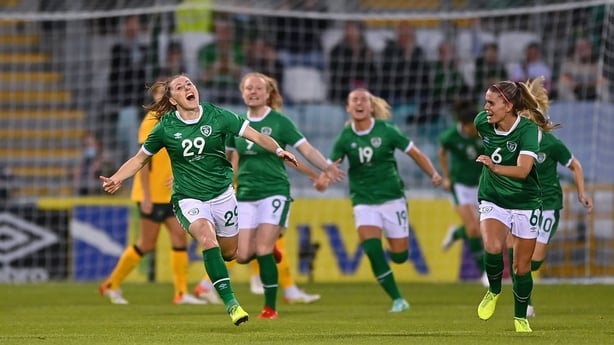 "It's a very good win but it's about next month," said Pauw, speaking after the game. "We need to get better than Finland and that is the aim."
Ireland had lost seven matches in a row coming into the game, albeit against higher-ranked sides, and while there was an element of pressure building in the media on the manager to start producing, Pauw said that she knew that the results would follow the encouraging performances in some of those losses.
Pauw believes that her side's performance against Australia has been the best overall outing since she took over the role as national team manager, and now she feels that the team have turned a corner.
"We had a bit of luck, but also a bit of bad luck, but I feel that it gave us a lift to feel that we could get closer," said Pauw.
"I knew the moment would come when results would turn, and hopefully this is it. I have always felt support. We know what we are doing and what path the players are on.
"I understand you guys are critical and that the fans are counting the loses, but we see the kind of losses and the opposition.
"We are getting closer and closer and we have played our best game today. We are getting closer to our goal and I promise you it will happen."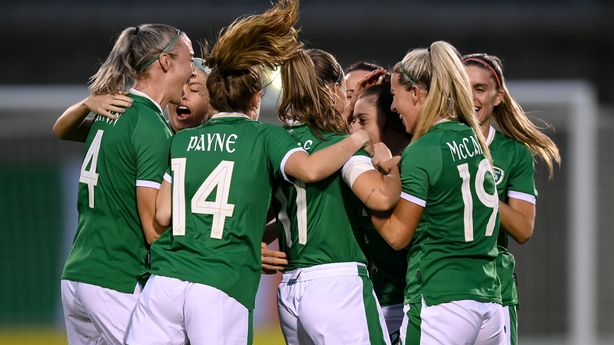 The manager is also encouraged by the competition for places that has been building in her squad over the past 12 months and made a point of stating that five of her first-choice players were unavailable for the Australia match.
New arrivals like Lucy Quinn and old reliables like namesake Louise were singled out for praise, but Pauw now feels that she has difficult decisions to make for future team selections.
"I had no doubt about [Lucy]," said Pauw. "I followed her every week of getting that passport and knew what she was capable of. The fact she showed it immediately is all credit to her.
"[And Louise], what a tiger. Let nobody tell me that we have overage players. I don't think that is the case at all.
"We missed five line-up players so the way the squad filled in will make life difficult for us."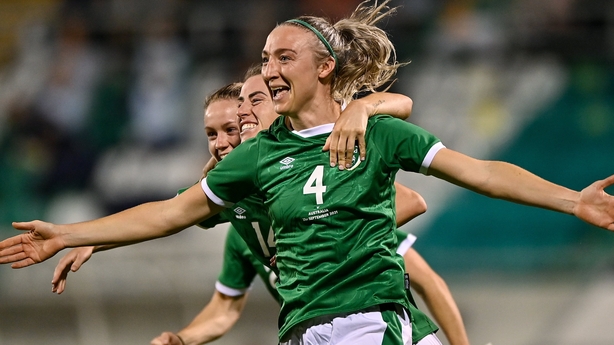 Looking ahead to the World Cup qualifiers, Pauw feels that the decision to play against higher-ranked sides is now paying off and it was noticeable the difference in her team's play tonight, compared to the performances against similar ranked sides like Denmark and Belgium.
"Against Denmark it was like, oh, oh; against Belgium, it was [the same]," said Pauw.
"Tonight, they were dangerous, and we had to organise constantly, but I have never had the feeling that we couldn't get out of the pressure.
"And that was a big step forward. Then we have something extra in front of goal, and we were not [nervous] and can force the luck, and that is what we have been waiting for.
"We have been playing higher and higher opposition to get this feeling that we can play at this level.
"[And looking ahead to the qualifiers], the good thing is that we know that we can handle any pressure, and that brings confidence.
"The execution of the tasks brings the confidence - not the fact that we won, but the way that we won."