On the carousel of football management, almost everybody grazes shoulders at some stage of the ride.
To connect Chris Hughton and Stephen Kenny, just insert Graham Potter.
Potter succeeded Hughton at Brighton and Hove Albion two years ago having turned heads thanks to an eclectic and progressive block of coaching work. He took over at Ostersund in 2010 when the club were in Sweden's fourth tier; by the time he left eight years later he had guided them into the top flight and led them into the Europa League group stages in 2017/18.
He was recruited by Championship side Swansea, where he spent a year before the Premier League Seagulls came calling.
There are obvious parallels with Kenny, who got the Republic of Ireland job having spectacularly turned around the fortunes of Dundalk, with whom he also made impressive headway into Europe.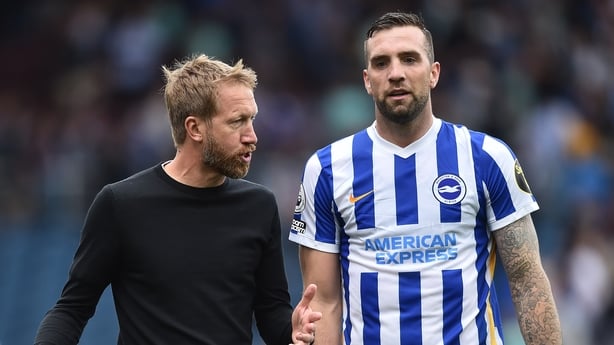 Stylistically, both men are on the same wavelength.
Back in 2016, Kenny was in Spain with Dundalk on a summer training camp when he crossed paths with Potter, who was there with Ostersund. They chewed the fat over methods and tactics; a couple of kindred spirits.
Hughton can be cast here as the spectre at the feast - in terms of his own approach to the game at least.
A diligent and highly-respected coach, the former Ireland full-back has earned a living at the very top end of the game ever since he delayed turning pro to finish a lift-engineering apprenticeship in the late 1970s.
A stellar club and international career followed. He had already started to oversee some training sessions at his last club Brentford before he hung up his boots and he would serve under several managers at Tottenham, as well as Brian Kerr with the Republic of Ireland, before cutting his teeth in management at Newcastle United in 2008.
Hughton actually wanted to bring Kerr - then managing the Faroe Islands - to Tyneside around 2009 to act as his No 2 but it never materialised. By December 2010, having steered the Magpies back to the Premier League, he was sacked, Newcastle's managing director Derek Llambias informing Hughton the club wanted to go in a different direction. It would not be the last time that line was trotted out.
A good spell with Birmingham City followed [Hughton got them to the Championship play-offs in 2012], and then Norwich City gave him the opportunity to manage in the Premier League again. Things soured 20 months into his tenure with Hughton getting the bullet following a 1-0 home defeat to West Brom that left the Canaries one place and five points clear of the relegation zone. They eventually went down.
Still, Hughton's stock remained high. Within the game, there was a general belief that he'd been unfairly treated by clubs with unrealistically lofty ambitions, and so Brighton came calling in 2015. Once again Hughton performed solidly, bringing them up to the Premier League in 2017 and keeping Brighton there for two campaigns finishing 15th and then 17th.
And yet the club opted to part company with Hughton and take a punt on the fresh-faced Potter, with the former paying the price for a terrible second half of his final campaign when he won just three times in 23 games and became increasingly conservative in his approach.
In Potter's first season Brighton finished 15th; last season they were 16th, so his league record thus far is almost identical to his predecessor.
However after four games of this term they lie fourth and Potter has regularly garnered praise for how he's emboldened his side to play much more expansively.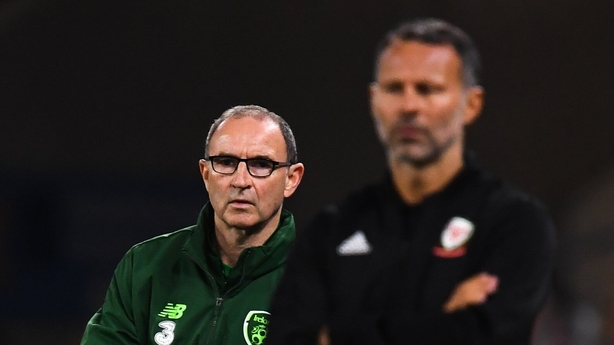 Brighton under Hughton were a dogged side that ran out of gas and entered freefall.
Now, generally perceived to be a slick, technically impressive outfit, Potter is considered to be a manager going places.
So what has happened? Essentially Brighton's possession stats and xG [expected goals] numbers have soared under Potter. These are things that matter in the modern game where such data is taken very seriously. The figures suggest Potter has built a team greater than the sum of its parts; that he has the capability of achieving more with better quality players.
His next move will almost certainly to be a bigger club.
Hughton, similar to another ex-Republic of Ireland and Nottingham Forest boss Martin O'Neill, might just feel like he's falling out of fashion. And yet he's long been mooted - and indeed is pretty high in the betting now - to become the next Ireland manager should the FAI lose patience with Kenny.
In a profile piece for The Coaches' Voice, Hughton said: "I'm the type of coach who very much wants to work off a solid base. I wouldn't call it a defensive strategy - it's setting up a team to be compact while also having strong attacking aspects from the way the team is set up. Ultimately, it's about winning football matches and how you do that comes down to the level of club that you are managing and the players that you have."
This might sound like the kind of talk a lot of Ireland fans want to hear after witnessing a solitary win in 16 games on Kenny's watch but it's instructive that he referenced his approach being dictated by "the players you have".
UEFA's Euro 2020 technical report, published last week, offers insight into which the wind is blowing in international football right now.
Fifteen of the 24 teams at the Euros played with a back three, weaponising energetic high full-backs to create and score. This was married to a dedication to build from the back through a deep-lying playmaker with the objective of moving the ball quickly to the wide men. Often, sides transitioned from a defensive 3-5-2 (ie a 5-4-1) when out of possession to a 3-2-5 with the ball.
David Moyes notes in the technical report that "teams with wing-backs against 4-2-3-1 or 4-3-3 are causing problems because of the extra width".
Hughton has largely stuck with a 4-4-2/4-4-1-1 system throughout his managerial career, sometimes 4-3-3 at Brighton, though that was more a low-block 4-5-1 that relied heavily on counter-attacking.
That's not to say he can't adjust, it's just a fact that he's been slow to move with recent trends in the way that, say, even someone like David Moyes has.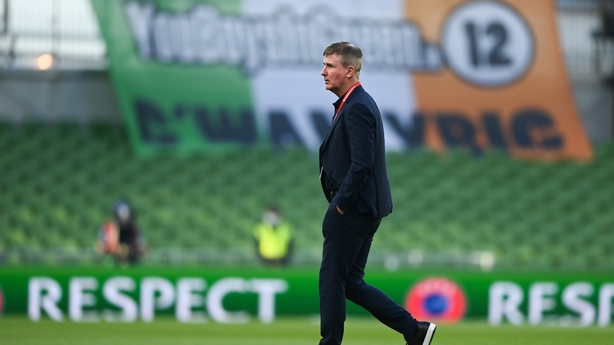 Kenny has consistently spoken about his desire to sow seeds for the long-term by nurturing youth and encouraging a more ambitious style of play.
"There are a lot of people who aren't [behind him], who say 'that's not your job to develop the game here, your job is just to win the next game'. That kind of near-sightedness doesn't create anything... you're trying to build something tangible over a period of time and that can be successful."
He may not be the right man to see that vision through, but do the FAI even share Kenny's vision or are the cash-strapped organisation too badly in need of the financial boost qualification for major tournaments bring to buy into the long game?
Before Hughton got sacked by Nottingham Forest this week he was behind Neil Lennon, Roy Keane and Robbie Keane in the betting to be the next Ireland manager.
There are plenty who would welcome a man with his track record back into the Irish dugout, and though we don't know how he would fare, it's safe to say the direction Ireland have gone the last two years would change pretty sharply.
Whatever happens next will prove telling. The FAI may decide they like Kenny's ideas even if he's not necessarily the right man to see them through, and look to approach a successor cut from the same cloth.
Or they might opt for a Chris Hughton, an organiser much closer to the principles of O'Neill and Giovanni Trapattoni than Stephen Kenny.
At which point we could assume we're going back down a more familiar path.