Manchester United have agreed a deal for Cristiano Ronaldo to return to the club from Juventus.
The 36-year-old is set to return to Old Trafford 12 years after leaving for Real Madrid.
United said the deal was subject to the agreement of personal terms, visa and a medical.
A United statement said: "Everyone at the club looks forward to welcoming Cristiano back to Manchester."
Welcome 𝗵𝗼𝗺𝗲, @Cristiano 🔴#MUFC | #Ronaldo

— Manchester United (@ManUtd) August 27, 2021
Earlier, United manager and Ronaldo's former team-mate Ole Gunnar Solskjaer had suggested the club were interested in re-signing him.
Ronaldo had been linked with a move to Manchester City, who missed out on Tottenham forward Harry Kane in this summer's transfer window.
However, City pulled out of the race to sign the player, opening the door for United to bring him back to Old Trafford.
In his Friday press conference, Solkjaer said: "I didn't think Cristiano was going to leave Juventus. But if ever he is going to move away from Juventus he knows we are here.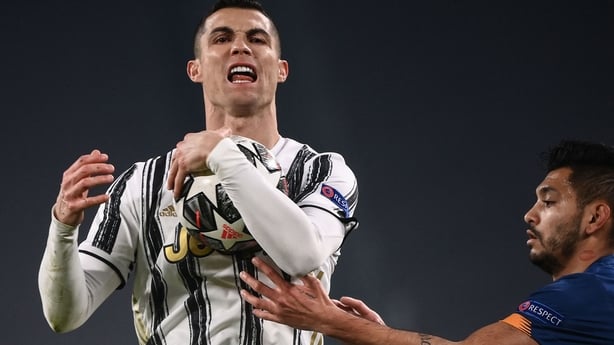 "We've always had a good communication, Bruno [Fernandes, Portugal team-mate] has been talking to him as well. He knows how we feel about him.
"He is a legend of this club, the greatest players of all time if you ask me. So let's see what happens with him."
Across Manchester, Pep Guardiola had been dampening rumours the Premier League champions were on the verge of signing the Champions League winner.
He said: "I cannot say much. Harry Kane announced he is continuing with his club, an exceptional club like Tottenham.
"Cristiano is a Juventus player, I cannot add anything else.
"In these three or four days left until the transfer window shuts anything can happen but, in my view, there are few players - Cristiano Ronaldo included, Messi is another - they decide where they are going to play.
"Right now, my feeling is I am more than delighted with the squad we have and we will stay the same
Speaking at a press conference, he said: "I say the same, Cristiano will decide where he wants to play, not Man City or myself. Right now it seems far, far away."
Liverpool boss Jurgen Klopp feels any club who signs Ronaldo will be doing so for short-term gain.
Klopp said: "It's not about me to judge that, it's just if other clubs can do things like this. It's obviously not a business for the future, say in three or four years they have the benefit of that.
"It's for now and immediately, if that happens. That's how some clubs are obviously working and that's absolutely fine. But there must be different ways."