It's now six successive defeats between European and league combat for Sligo Rovers, who got what they deserved in Dublin 7, Keith Buckley's goal deciding matters in Bohemians' favour in a 1-0 win for the hosts.
In a key game in the unpredictable quest for European travels in 2022, Bohs, who have had a superb time of it in the UEFA Europa Conference League this season, cut the gap between them and Sligo to just four points.
Having lost badly to the Connacht side twice already this season, there was probably enough revenge to motivate the hosts, whose performances post-European games have been lacking.
Buckley's second-half strike was anomalous in an entertaining game notably lacking one of the game's most important skills: finishing in front of goal.
The Gypsies skipper showed some more exalted performers how it is done, capping off a fine performance.
Sligo came here fresher than Bohs, who were in action in Greece on Thursday, and an aggressive formation, with four attacking players, suggested they were here to win.
Jordan Gibson, one of that quartet, forced a late block from Rory Feely only a minute in, a lively game beginning promisingly.
Sloppy play from Niall Morahan saw him initially lose the ball and then upend Georgie Kelly about a yard outside the box at the shopping-centre end 10 minutes in.
Anto Breslin appealed for a handball from the free-kick; few others did. Gibson, whose form has dipped over the past month, flashed a shot across James Talbot on 14 minutes that had the home crowd hushing. Even a restricted audience makes an enormous difference to the entertainment levels.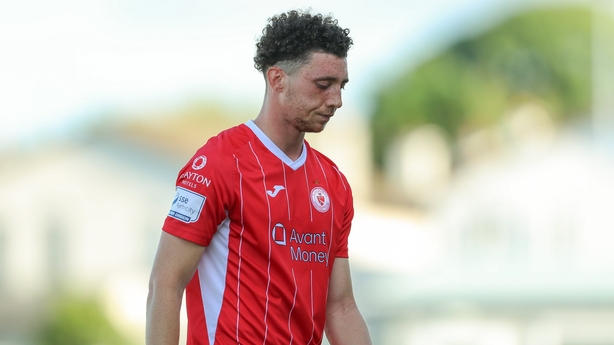 Buckley cut out the ball twice but still Sligo threatened midway through, with Talbot tipping around the post from recent Rovers signing Alan McDonnell. From the corner, Gibson and Parkes combined well, with John Mahon failing to connect from Parkes' drilled cross below the Des Kelly Stand.
The best chance up to then came just after the half-hour mark. Conor Levingston squared to Ross Tierney who got badly under the ball to the relief of Ed McGinty.
Rovers should have gone ahead shortly afterwards. Parkes' pace was too much and, with only Talbot to beat, his effort from about 12 yards was desperately disappointing.
At the other end, Dawson Devoy got his angles just wrong from a dead ball, supporters truly entertained at Dalymount. And the home supporters thought they had gone ahead just before the break with Georgie Kelly initially failing to connect with Tierney's pass; Liam Burt did, but McGinty's left foot ensured it went out for a corner.
A superb Devoy cross followed, Levingston badly off target. It summed up the half in some ways, though Burt's hooked effort on the final whistle of the 45 was more meritorious.
Kelly just failed to slide home, Gary Buckley getting there first, eight minutes into the second half. Mahon is an outstanding prospect and he cut out a Bohs attack with Sligo breaking, only for Ryan De Vries' lack of pace to deny Gibson the opportunity to square.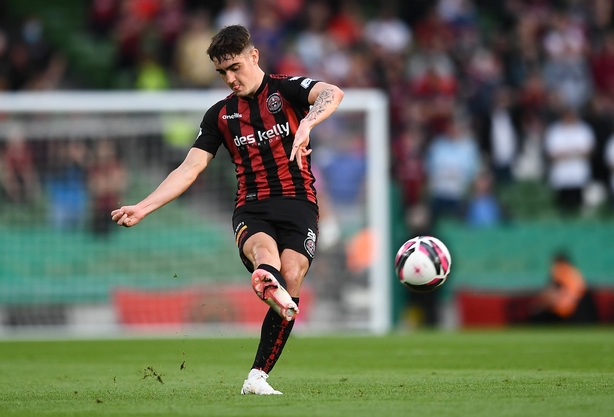 Bohs took the lead 19 minutes into the second half. Devoy's cross was only partly cleared by Gary Buckley and his excellent namesake had plenty of space to hammer the ball into the bottom corner with his left foot.
Buckley, whose ability on the ball is criminally underrated, played in Kelly who looked sure to score shortly afterwards, only for McGinty to save and then collect at the second attempt.
Liam Buckley made three changes with 18 minutes left. One of those introduced, David Cawley, missed a superb chance, not really connecting as he'd have liked after excellent wing play from Walter Figueira.
Ross Tierney had an off-day, emphasised by his blasting the ball just wide from inside the box after more Devoy wizardry.
McGinty can be perfectly happy with his performance and he again denied Kelly with five minutes left. Kelly, having headed over with three minutes to go, probably accepted it was not to be his day in the scoring stakes, but Bohs had done enough. Stephen Mallon might have made it two at the death; it mattered not.
Bohemians: Talbot; Lyons, Feely, Finnerty, Breslin; Buckley, Levingston (Mallon 79), Devoy; Burt (Cornwall 90), Kelly, Tierney.
Sligo: McGinty; Banks, Buckley, Mahon, Donelon (Horgan 72); Morahan (Cawley 72), McDonnell; Figueira, Gibson (Byrne 89), De Vries (Kenny 72), Parkes.
Referee: Paul McLoughlin.